Posted in: Paramount+, Star Trek, streaming, TV | Tagged: Dave Blass, paramount, patrick stewart, star trek, Star Trek Picard, Star Trek: The Next Generation, Terry Matalas
---
Star Trek: Picard/Next Generation Reunion Not Original Season 3 Plan
Star Trek: Picard showrunner Terry Matalas & production designer Dave Blass on Season 3 originally not having a "Next Generation" reunion.
---
Star Trek: Picard's third and final season could turn out very differently, according to showrunner and executive producer Terry Matalas. As we all saw, what turned out was a reunion of the cast of The Next Generation with Jonathan Frakes (Riker), Gates McFadden (Beverly Crusher), LeVar Burton (Geordi La Forge), Brent Spiner (Data), Marina Sirtis (Troi), and Michael Dorn (Worf) joining star Patrick Stewart (Jean-Luc Picard) for one final adventure to wash the 2002 maligned final feature Nemesis from the fans' memories. Both Matalas and production designer Dave Blass spoke out on what might have been and what needed to be done to make the season a reality.
How Star Trek: Picard Season Three Could Have Turned Differently
"It was not going to be this," Matalas told Indiewire. "Because that was not the show they had set out to make. 'Picard' was the deconstruction of Jean-Luc Picard, and it had a new cast, and there's nothing wrong with that." For those following the legacy sequel series from day one, Picard featured a completely different cast. The only holdovers from season one to make it to season three were Michelle Hurd's Cmdr. Raffi Musiker, who's become a Federation firebrand and outsider Jean-Luc (who she calls JL) trusts, and Voyager favorite Jeri Ryan's Seven of Nine who served provisionally on the U.S.S. Voyager, but chose to join the Fenris Rangers due to Starfleet's rigidness. Seven finally accepted a commission in season three, achieving the rank of commander and becoming the first officer to Captain Liam Shaw (Todd Stashwick) on the U.S.S. Titan-A. Unfortunately, he's prejudiced against the former Borg.
Seasons two and three were shot back-to-back, with two being the last time we saw original cast members Isa Briones (Dahj, Soji, Kore), Evan Evagora (Elnor), Alison Pill (Dr. Agnes Jurati), and Santiago Cabrera (Captain Cristóbal Rios). Orla Brady (Laris, Tallinn) only made a cameo in the season three premiere episode "The Next Generation." When it came to integrating the TNG cast for season three, "'Let's find an updated version of what we had already loved.' Our idea was not to change ['Trek'] but to update," Blass said. "And I think that that simple difference from changing it to updating it was core to our ideas."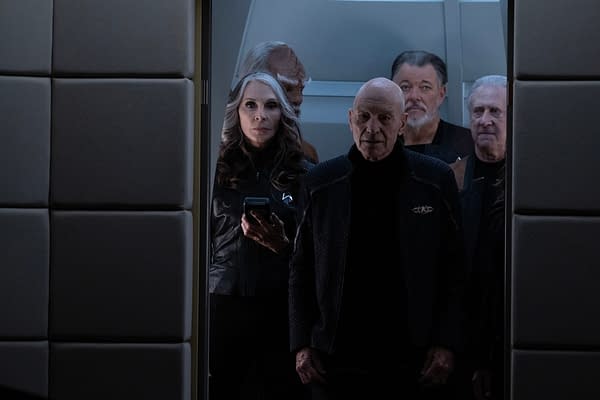 Matalas recalled getting the green light on the proposal to make the reunion happen. Though, to be honest, he already had a head start with Wil Wheaton (Wesley Crusher), who made his cameo in the season two finale "Farewell;" Frakes and Sirtis already appeared several times in season one, and Spiner played multiple roles since the first season. "'It's gonna be up to you, Terry, to walk into all these rooms and convince all these parties it's possible,'" Matalas recalled franchise execs Alex Kurtzman and Akiva Goldsman saying. "'But how are you going to do it?' And both Alex and Akiva were lovely about that support but were very much like, 'This is on you to do.' They were fantastic about it, but I didn't sleep very much."
For more, including how the actors weren't interested in redoing TNG as a condition of being on Picard, reassembling the crew of Star Trek veterans like Denise and Michael Okuda from the pre-Paramount+ era to get involved in production to recreate elements like the Enterprise-D, and more, you can check out the interview here.
---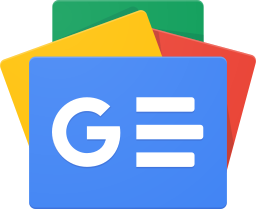 Stay up-to-date and support the site by following Bleeding Cool on Google News today!