"Star Trek: Picard" Season 1 "Stardust City Rag": More Than Just a Cameo [PREVIEW]
As the search for Bruce Maddox continues on CBS All Access' Star Trek: Picard, the crew of the La Sirena made a detour to the planet of Vashti. It became designated as a relocation planet for displaced Romulan refugees affected by the supernova. Jean-Luc (Patrick Stewart) made his return to the planet after a 14-year absence from his incomplete rescue mission.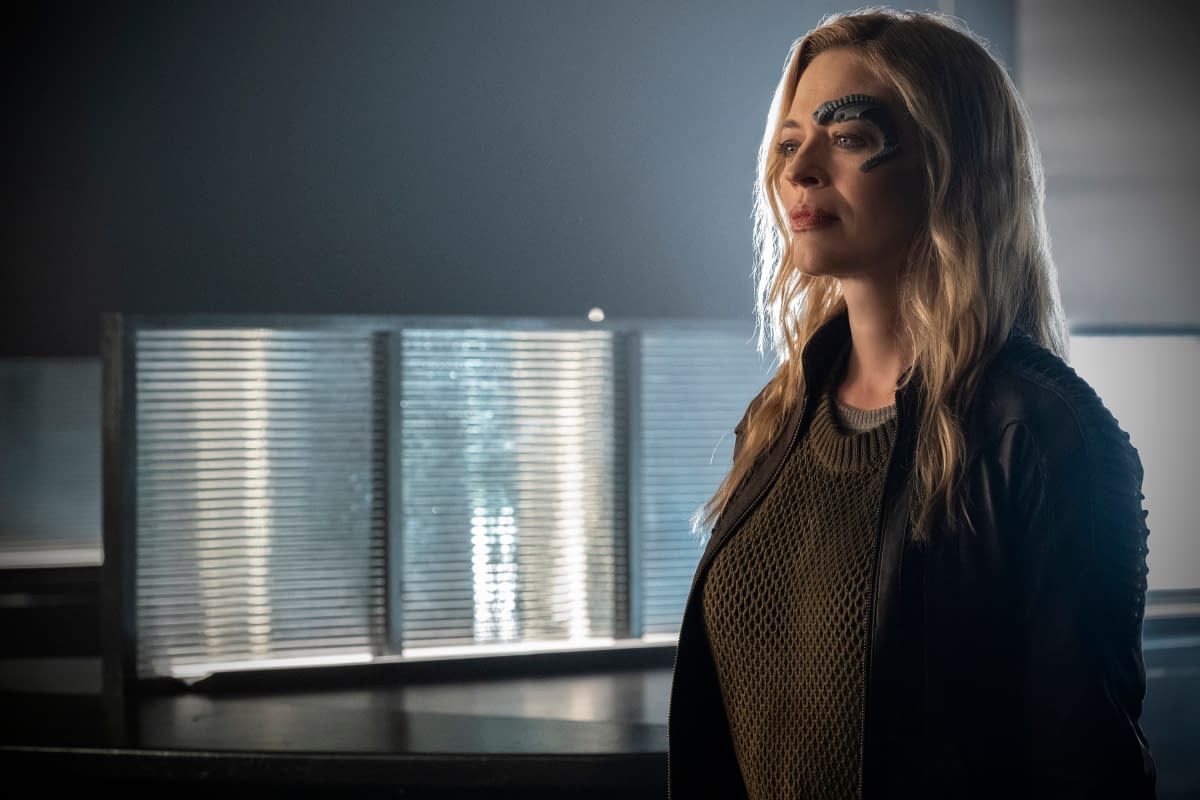 "Absolute Candor" Recap
Not a father himself, Picard acted as a surrogate to young Elnor. Since his parents died, he stayed with an order of nuns. As the Federation reassessed their mission due to the synthetics' attack on Mars, Picard begrudgingly forced to abandon the people he promised to save. Upon his return, the geopolitical situation deteriorated where the planet remained stuck in a power vacuum. Elnor (Evan Evagoria) remained bitter at Picard's abandonment but stoic in his duties to serve with honor.
The former Starfleet admiral attempted to recruit Elnor as muscle, but after his initial refusal, he came around. The Romulan warrior decides to join because he determined Picard's "cause" was a lost one. Aside from dealing with unrest and bitterness, the remaining crew above the planet dealt with a patrolling Romulan Bird of Prey.
When the dog fight seemed one-sided, a mysterious ship comes out of nowhere to defend La Sirena to a crippling stalemate. With the bird of prey incapacitated, the ship returned fire sending the mysterious ship into a deadly tailspin. When Cristobel Rios (Santiago Cabrera) beams the mysterious pilot, their savior is revealed to be Seven of Nine (Jeri Ryan).
https://youtu.be/gY8Hw__htcQ
The La Sirena crew begin an unpredictable and lively expedition on Freecloud to search for Bruce Maddox. When they learn Maddox has found himself in a precarious situation, a familiar face offers her assistance.
Maddox is the key to discovering the origins of Dahj and Soji (Isa Briones) and it's a race against time against anti-synth Romulans. Unlike Brent Spiner's role in the premiere, Ryan may play a bigger part in Picard's first season. Not much is revealed about "Stardust City Rag" other than the crew have to fit in on the planet's surface and Rios looks like a pimp out of the '70s.
"Star Trek: Picard": Lingering Questions
There are some questions I hope to have answered by the end of the episode.
What has Seven been up to since leaving Voyager?
Who died in Seven's arms as shown in the preview?
Why didn't she go back to her human name post-assimilation?