Star Trek: Picard Star Jonathan Frakes: TV Key to Franchise's Future
Star Trek: Picard star Jonathan Frakes says maybe the Paramount franchise's future isn't in film right now but rather with television.
---
As someone who's worked on both sides of the screen every which way, Jonathan Frakes has a unique perspective on Star Trek, having acted and directed for the franchise for TV and film. Not only has he remained active reprising his role as William Riker for Picard and the animated Lower Decks, but he's also directed several episodes of Picard and Discovery for Paramount+ on top of two episodes of the Star Trek-inspired series The Orville: New Horizons for Hulu. With less than three weeks away from Picard's third and final season premiere, Frakes opened up about the current disaster for Paramount trying to get the fourth Kelvin universe film off the ground.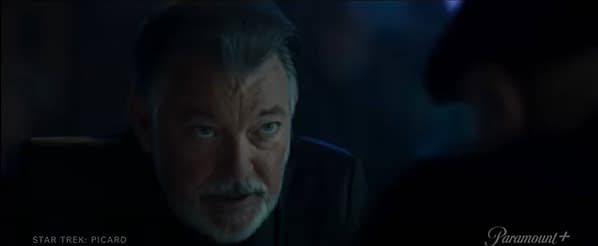 Frakes on Why Paramount Should Move from Star Trek Films for Now
"Movies are tough! Even JJ [Abrams] can't get this fourth movie off the ground," Frakes told SFX Magazine (via Slash Film). "All those wonderful rumors? Noah Hawley was attached to a 'Star Trek' movie, and Quentin was toying with people's emotions about doing a movie. If those two names can't get a fucking movie made, I don't know. TV is the future; it seems to me." The actor-director is far from alone in his assessment as actor Simon Pegg, who plays Kelvin Universe Scotty, also said the franchise has a harder ceiling financially when it comes to films.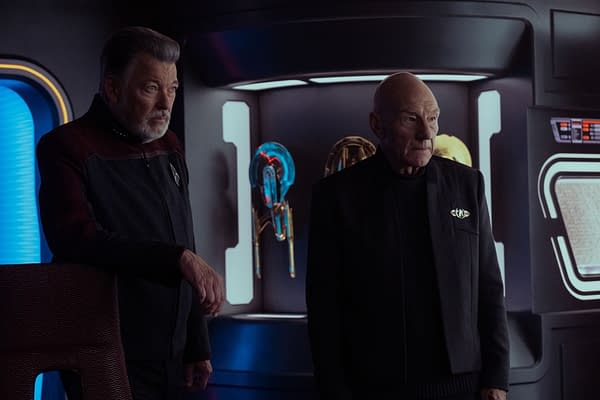 Frakes started his directing career on Star Trek: The Next Generation, where he first played first officer Cmdr. William Riker. While he appeared in all seven seasons, the actor reprised the role along with his doppelganger Thomas Riker on several other Trek shows like Deep Space Nine and Enterprise, along with the aforementioned Lower Decks and Picard. He's also directed episodes of DS9, Voyager, and TNG films First Contact (1996) and Insurrection (1998).
While occasionally taking a role from live-action and voiceover, Frakes carved himself quite a career on television, helming not only episodes of the Star Trek franchise but also shows like TNT's The Librarians, CBS' NCIS: Los Angeles, ABC's Agents of S.H.I.E.L.D., and USA Network's Burn Notice. We'll see Frakes reprise Riker at least one more time when he reunites with his fellow TNG cast members on the upcoming season of Picard, which premieres February 16th on Paramount+.