This week on The CW's Batwoman, it looks like at least one other person close to Kate Kane (Ruby Rose) will figure out her secret identity: namely, her ex paramour Sophie (Meagan Tandy), which complicates her role as one of the top leaders at the Crows private security firm run by Jacob, Kate's dad (Dougray Scott).
Here's how the network is presenting next episode "I'll Be Judge, I'll Be Jury":
"Batwoman" season 1, episode 6 "I'll Be Judge, I'll Be Jury": NOTHING AS IT SEEMS – A disturbing death has Gotham reeling and the city reaches out for their new vigilante hero. Luke (Camrus Johnson) confides in Kate (Ruby Rose), while Sophie (Meagan Tandy) asks Jacob (Dougray Scott) for a special assignment. Alice (Rachel Skarsten) continues her nefarious plot against the Kanes, with Catherine (Elizabeth Anweis) being a conduit to part of her plan. Batwoman pays another visit to Mary (Nicole Kang.)
First, as I've said previously, nothing excites me more than more Mary. Using Catherine as a pawn makes me even more excited. And in newly released images, we get an even better idea of what's going on. First, a look at our villain of the week, Executioner.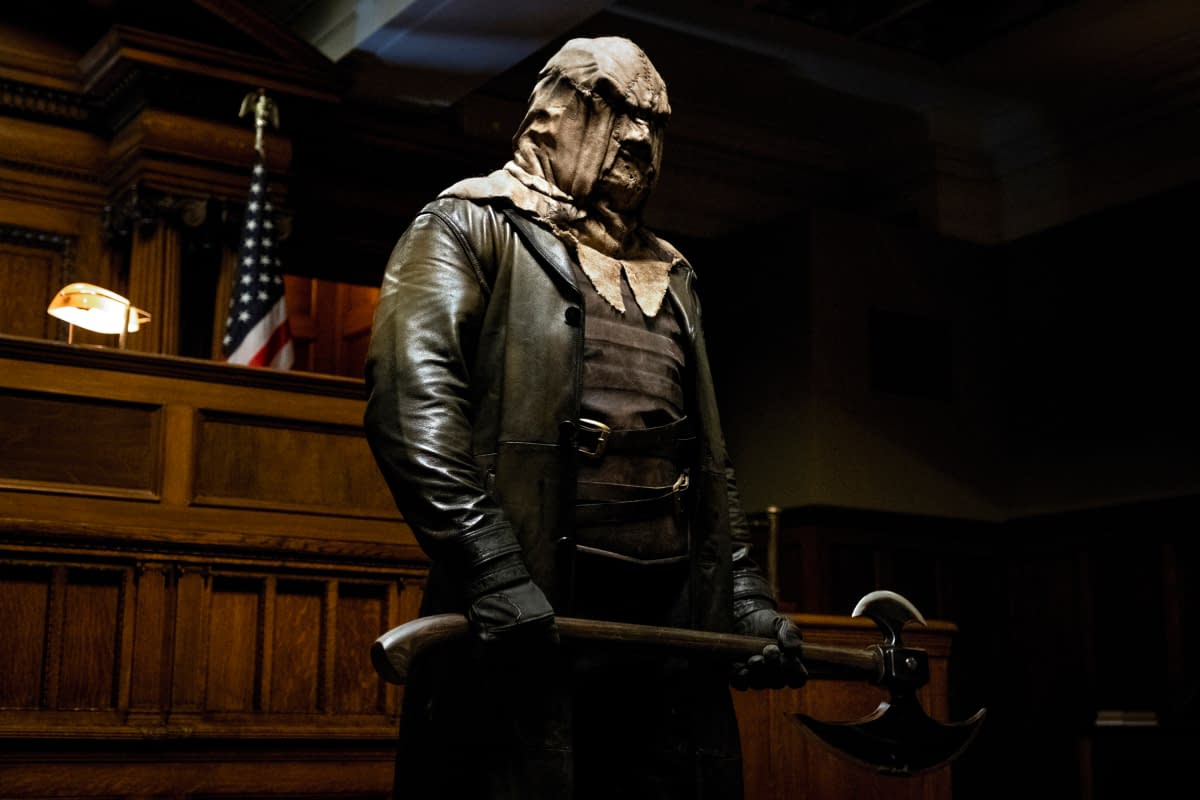 It appears Batwoman will be reinventing him for the show, as "Executioner" has been the name of several DC villains in comics and various media. And, of course, facing off against him are Jacob Kane and his Crows: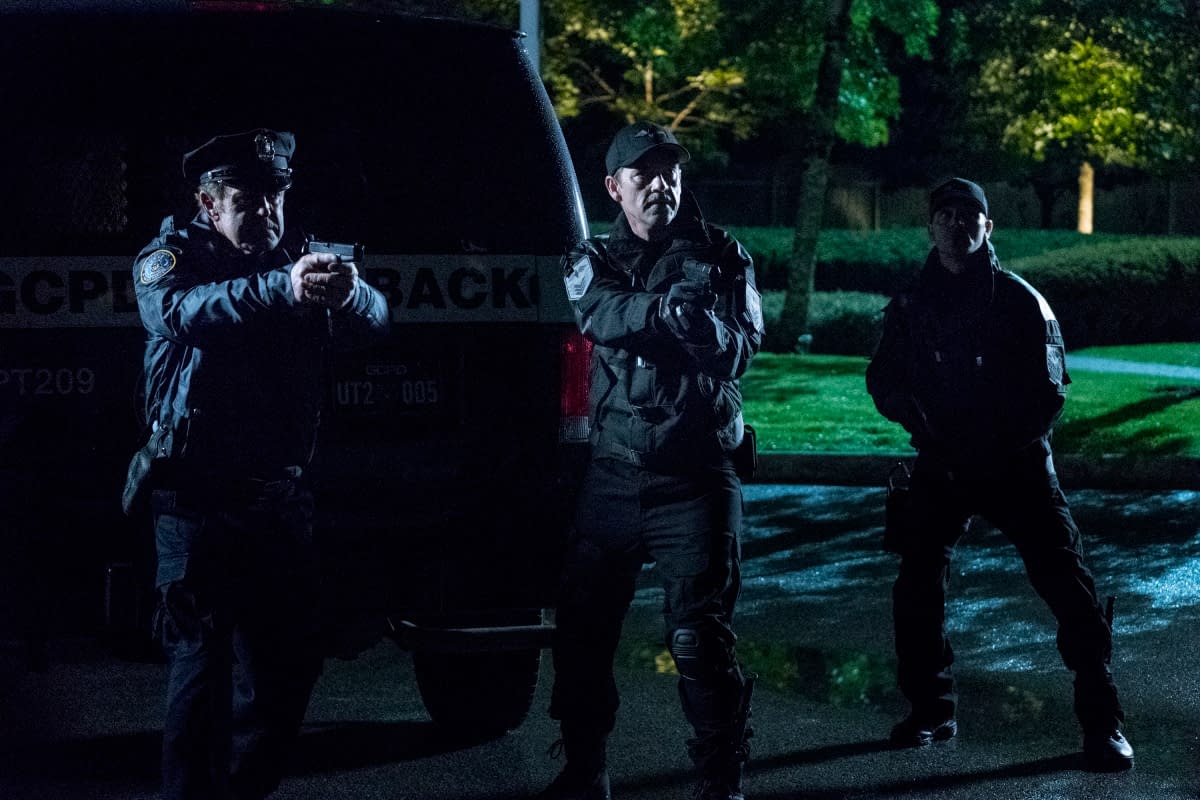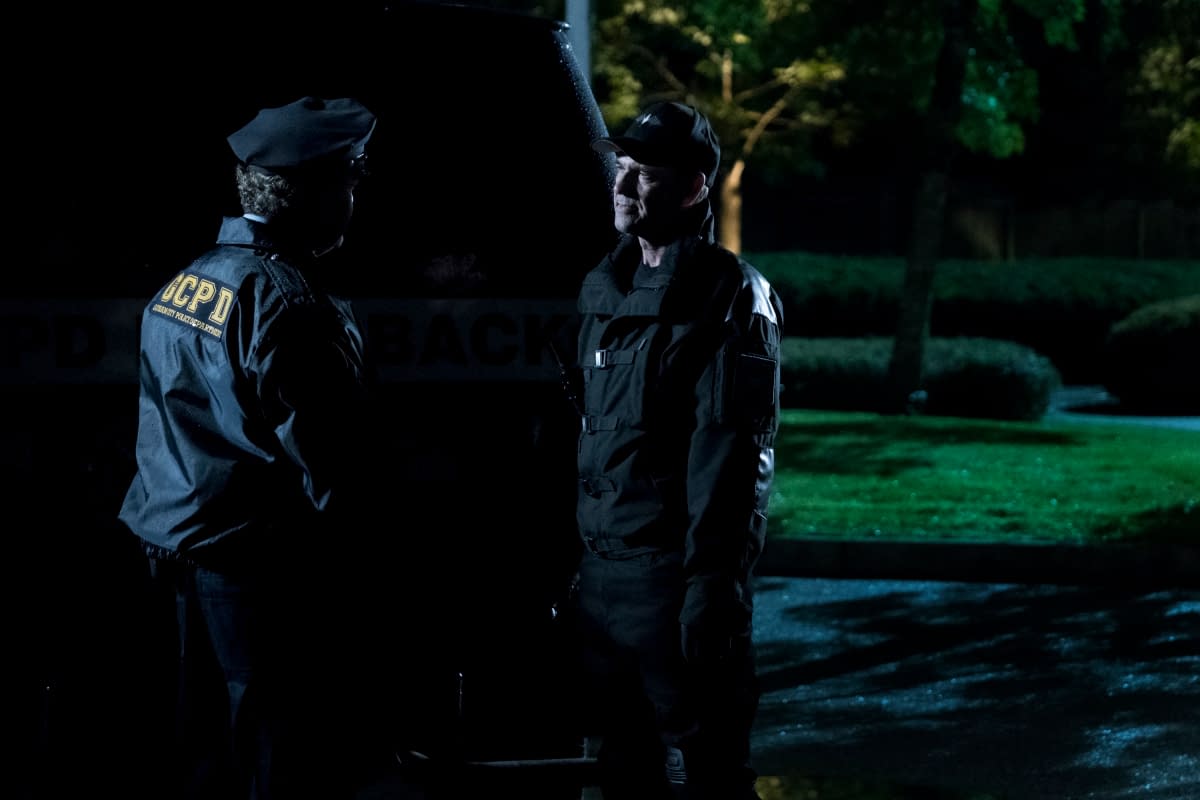 And we get some more photos of Kate in full Bat-suit talking to stepsister Mary in her free clinic.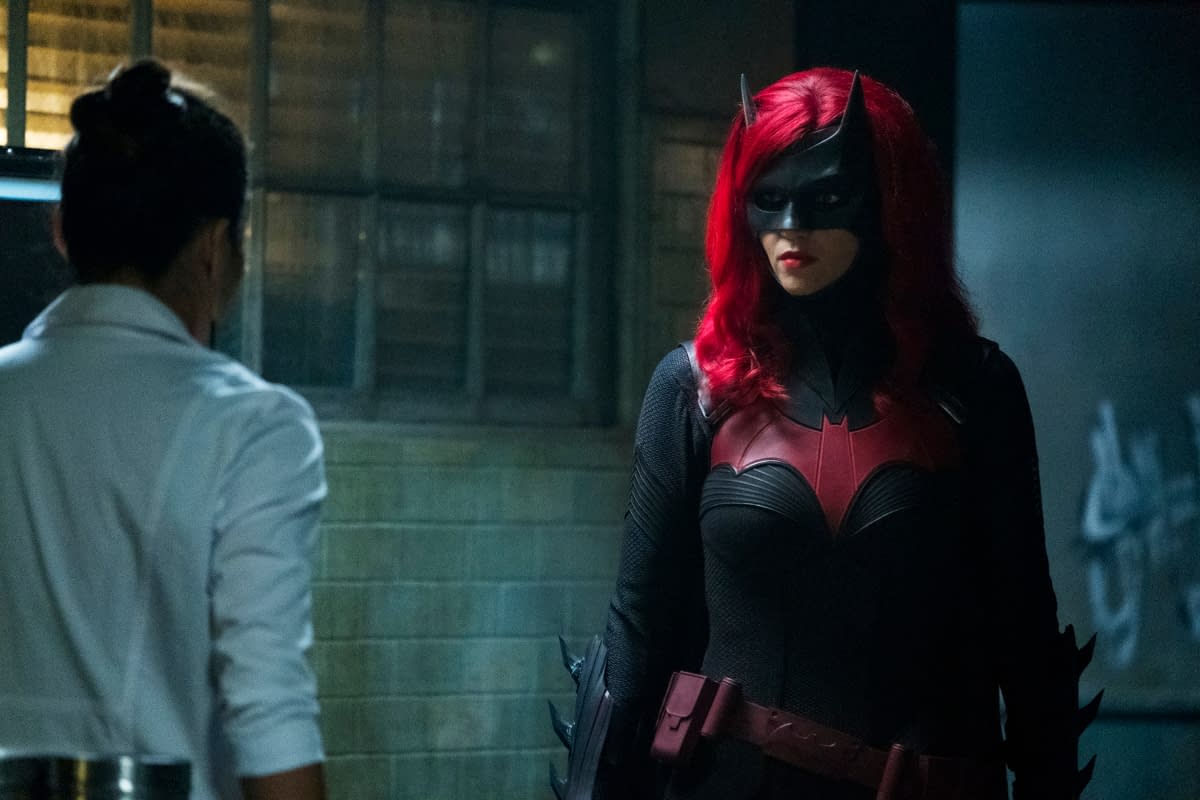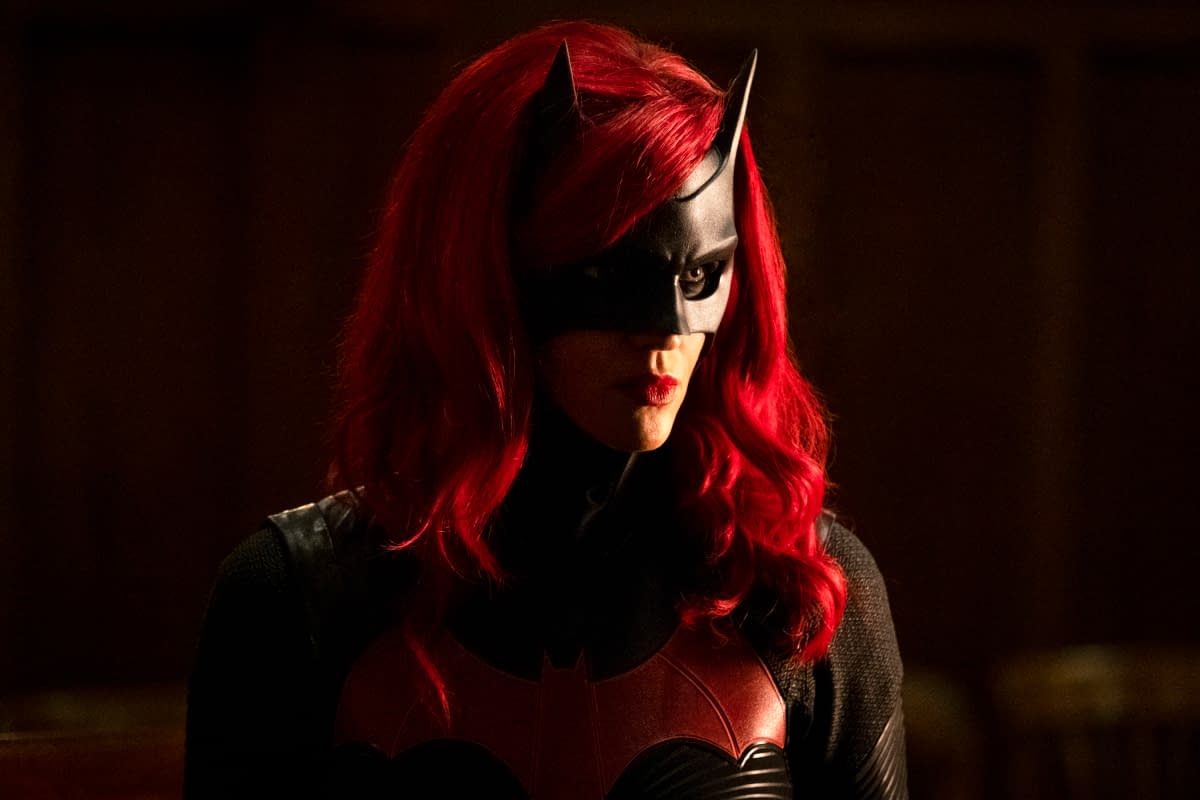 Seeing Ruby Rose in the Batsuit always makes me happy. This show has suffered a bit from not enough Batwoman. I'm starting to side with Vesper Fairchild (Rachel Maddow) asking "Where is Batwoman?" Talk to me, Gotham.
"I'll Be Judge, I'll Be Jury" airs Sunday, November 10 on the CW at 8pm ET/7 CT.
Enjoyed this article? Share it!