"Star Trek: Short Treks" Takes Viewers Behind the Scenes of "Ephraim and Dot" [VIDEO]
This year's New York Comic Con (NYCC) was a pretty big one for fans of the Star Trek Universe: including new trailers for the third season of Star Trek: Discovery and the premiere of Star Trek: Picard. But executive producer Alex Kurtzman didn't stop there, announcing that not only would new episodes of Star Trek: Short Treks be coming soon – the first one ("Q&A", written by Michael Chabon and directed by Mark Pellington) was available that day on CBS All Access.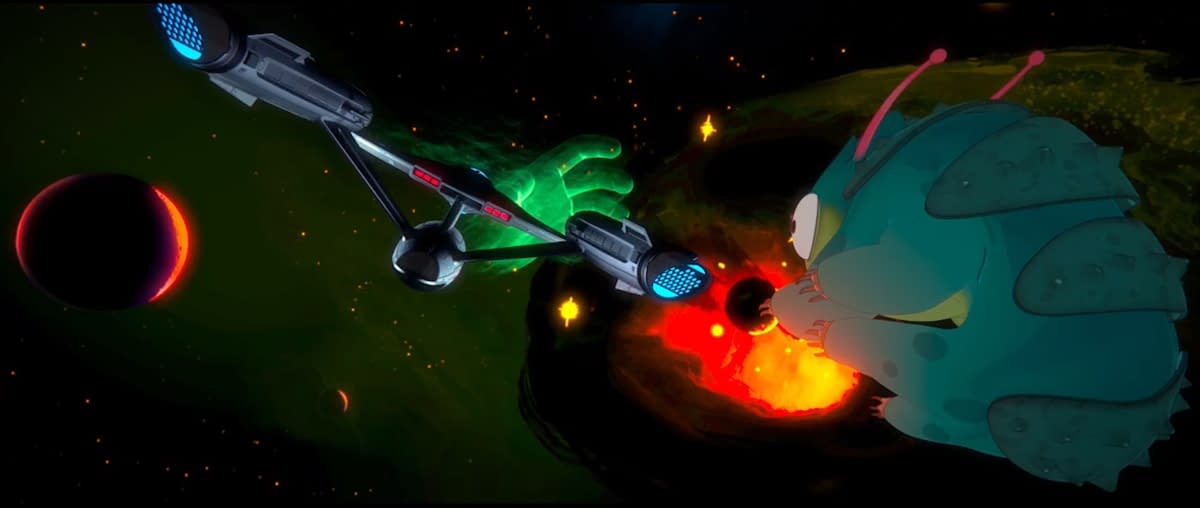 For those of you who are new, here's what you need to know: Short Treks are 10-15 minute stand-alone short stories that allow fans to dive deeper into the key themes and characters that fit into Discovery and the ever-expanding Star Trek universe.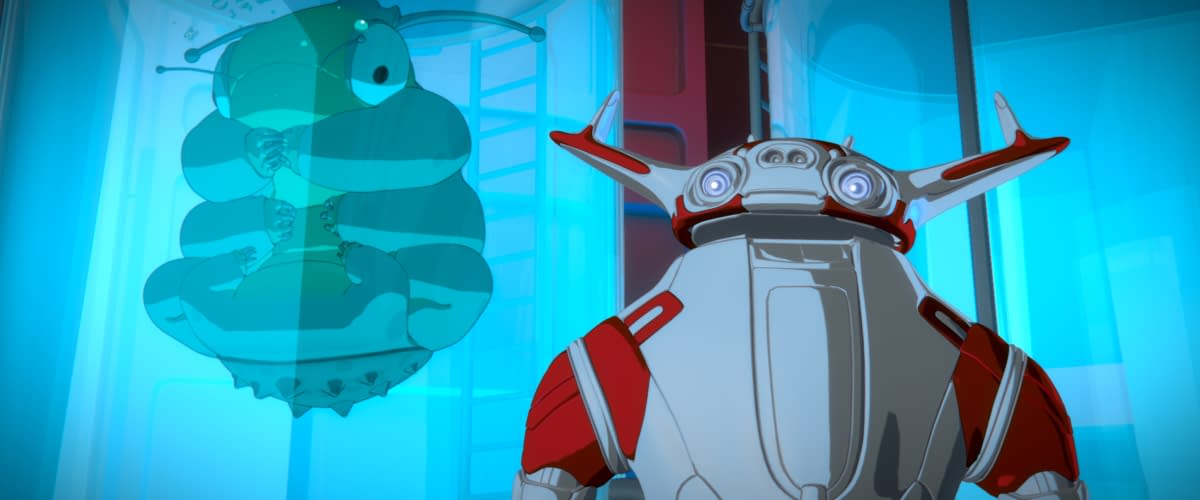 Following the initial release of "Q&A", the five remaining episodes dropped on the streaming service the second Thursday of each month. The schedule continued with second outing "The Trouble with Edward" on Thursday, Oct. 10 – and continued through this month's animated double-dose of Short Treks (Thursday, December 12): "Ephraim and Dot" and "The Girl Who Made The Stars".
Now, "Ephraim and Dot" director/composer Michael Giacchino and VFX Supervisor Jason Zimmerman describe the old-school cartoon approach to this month's animated outing – one that also takes fans on an unexpected 30-year "history" lesson of Star Trek lore via repair drone DOT and mycelial tardigrade Ephraim and their Tom & Jerry dynamic:
"Ephraim and Dot": Ephraim, a humble tardigrade, is flying through the mycelial network when an unexpected encounter takes her on a bewildering adventure through space. Directed by Michael Giacchino, and written by Chris Silvestri and Anthony Maranville.