Posted in: Paramount+, Preview, streaming, TV | Tagged: paramount, preview, star trek, Starfleet Academy
---
Star Trek: Starfleet Academy Gets Series Green Light from Paramount+
Paramount+ has given a series order for Star Trek: Starfleet Academy, with EPs Alex Kurtzman and Noga Landau serving as co-showrunners.
---
So it looks like Paramount+ isn't done making changes to the "Star Trek" Universe. Following up on renewals & return date info on Strange New Worlds, Lower Decks & Prodigy, the streaming service announced a series order for Star Trek: Starfleet Academy. Produced by CBS Studios, Alex Kurtzman and Noga Landau will executive produce and serve as co-showrunners. With production set to begin in 2024, the series will introduce viewers to a young group of cadets who come together to pursue a common dream of hope and optimism. Under the watchful and demanding eyes of their instructors, they will discover what it takes to become Starfleet officers as they navigate blossoming friendships, explosive rivalries, first loves, and a new enemy that threatens both the Academy and the Federation itself.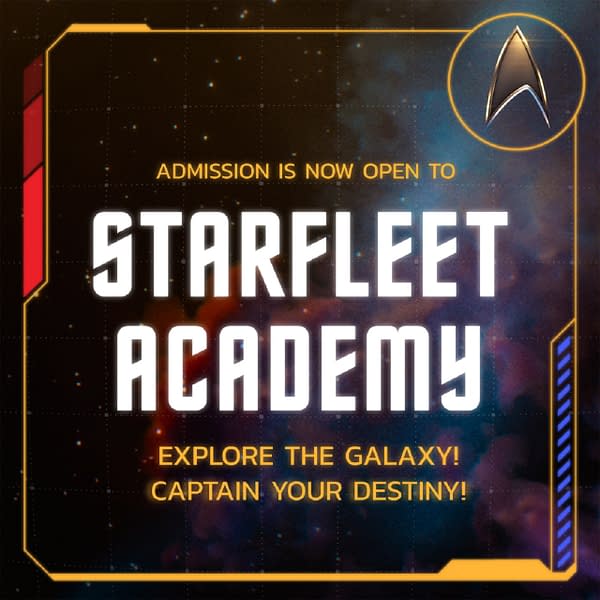 To honor the occasion, Kurtzman & Landau shared the following joint announcement when the news was first released: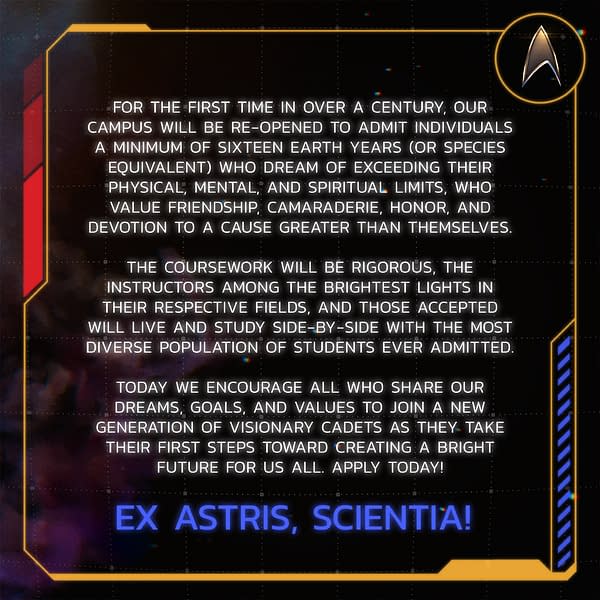 "Admission is now open to Starfleet Academy! Explore the galaxy! Captain your destiny! For the first time in over a century, our campus will be re-opened to admit individuals a minimum of 16 Earth years (or species equivalent) who dream of exceeding their physical, mental, and spiritual limits, who value friendship, camaraderie, honor, and devotion to a cause greater than themselves. The coursework will be rigorous, the instructors among the brightest lights in their respective fields, and those accepted will live and study side-by-side with the most diverse population of students ever admitted. Today we encourage all who share our dreams, goals, and values to join a new generation of visionary cadets as they take their first steps toward creating a bright future for us all. Apply today! Ex Astris, Scientia!"
Kurtzman and Landau will serve as co-showrunners and will executive produce the series alongside executive producers Gaia Violo, Aaron Baiers, Jenny Lumet, Rod Roddenberry, Trevor Roth, Frank Siracusa, and John Weber. The series premiere episode is written by Giolo, with Star Trek: Starfleet Academy produced by CBS Studios in association with Secret Hideout and Roddenberry Entertainment.
---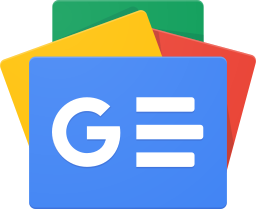 Stay up-to-date and support the site by following Bleeding Cool on Google News today!