Star Trek Universe Family & Friends Pay Tribute to Nichelle Nichols
The world lost a legend Sunday when Nichelle Nichols, known for playing Lt. Nyota Uhura on Star Trek: The Original Series, passed at the age of 89. The actress was also gifted as a singer and dancer. Friends from her co-stars, those from within the franchise, and those across the entertainment industry paid tribute online to the late entertainer.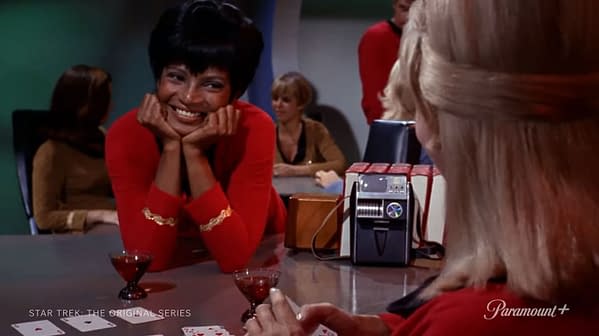 Surviving Star Trek: The Original Series Cast Pay Tribute
William Shatner, who played Captain James T. Kirk in TOS, shared one of the most revolutionary moments on American television with Nichols in their interracial kiss on the series. He wrote, "I am so sorry to hear about the passing of Nichelle. She was a beautiful woman & played an admirable character that did so much for redefining social issues both here in the US & throughout the world. I will certainly miss her. Sending my love and condolences to her family. Bill." Adam Nimoy, the son of the late Leonard Nimoy who played science officer Mr. Spock in TOS, shared a behind-the-scenes photo writing, "My favorite photo of Dad and Nichelle Nichols on set. The importance of Nichelle's legacy cannot be over-emphasized. She was much loved and will be missed."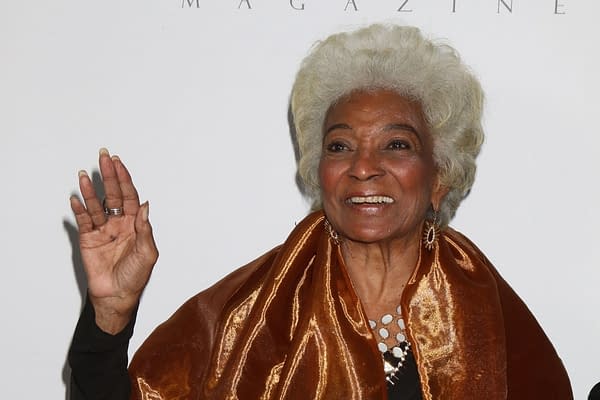 George Takei, who played helmsman Hikaru Sulu and the only other POC cast member of TOS, wrote, "I shall have more to say about the trailblazing, incomparable Nichelle Nichols, who shared the bridge with us as Lt. Uhura of the USS Enterprise, and who passed today at age 89. For today, my heart is heavy, my eyes shining like the stars you now rest among, my dearest friend." He also shared a more recent photo of the two saying they both, "lived long and prospered." The Star Trek Twitter account wrote, "We're deeply saddened to report the passing of Nichelle Nichols – a trailblazer, an inspiration, and so much more. She will be deeply missed." Several other figures from the Star Trek franchise with actors, producers, guest stars, admirers, and organizations like NASA also paid tribute.