Posted in: Disney XD, Disney+, Review, Star Wars, streaming, Trailer, TV | Tagged: #clonewarssaved, Ashley Eckstein, bleeding cool, cable, catherine tabor, clone wars saved, Clone Wars Season 7, corey burton, disney, disney plus, Ian Abercrombie, James Arnold Taylor, lucasfulm animation, Matt Lanter, matthew wood, Olivia d'Abo, Robin Atkin Downes, star wars, star wars: the clone wars, streaming, television, Terrence 'T.C.' Carson, tv
---
"Star Wars: The Clone Wars" Episode IV – A New Retweet Hope [REVIEW]
Back in July 2018, Lucasfilm Animation maestro Dave Filoni made our dreams come true by announcing at San Diego Comic-Con that Star Wars: The Clone Wars had been saved. The series was beloved by fans and marked the beginning of the latest Star Wars renaissance. Unfortunately, the show was unceremoniously cancelled in 2014 as a result of Disney's 2013 acquisition of Lucasfilm.
Set in the time period between Star Wars: Episode II – Attack of the Clones and Star Wars: Episode III – Revenge of the Sith, the show chronicles the horrors of the Clone Wars. Well-known characters such as Anakin Skywalker (Matt Lanter), Obi-Wan Kenobi (James Arnold Taylor), Padmé Amidala (Catherine Taber), and R2-D2 take center stage. However, Anakin's controversial padawan Ahsoka Tano (Ashley Eckstein) steals the show, becoming one of the most popular Star Wars characters to never appear in a live-action film.
As we impatiently wait for the February 2020 return of Star Wars: The Clone Wars, join me for "Retweeting The Clone Wars." Relive the classic episodes in 280 characters or less. Every week, I will review seven episodes, starting with Season 1 Episode 1, with each review limited to the size of one tweet. Laugh, cry, cheer, and reminisce with me as I rewatch – and retweet – Star Wars: The Clone Wars.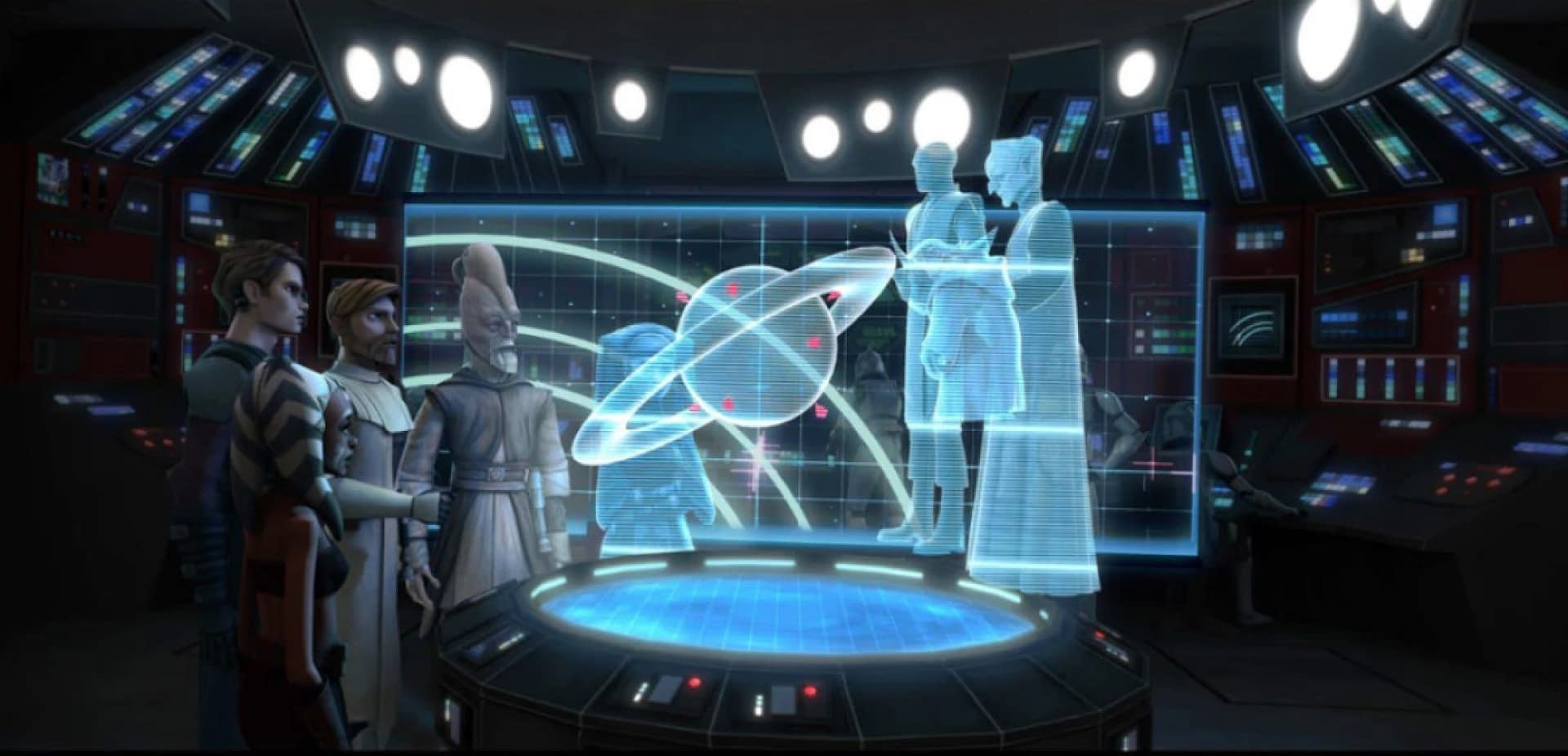 Season 2 Episode 1 "Holocron Heist"
‪Ahsoka loses it in battle and gets library guard duty punishment. Cad Bane (Corey Burton) breaks into the Jedi Temple. All of the Jedi on high alert can't find two idiots and a droid? Holocrons are kept in a vault, but are ignored as possible theft target. One badass librarian.‬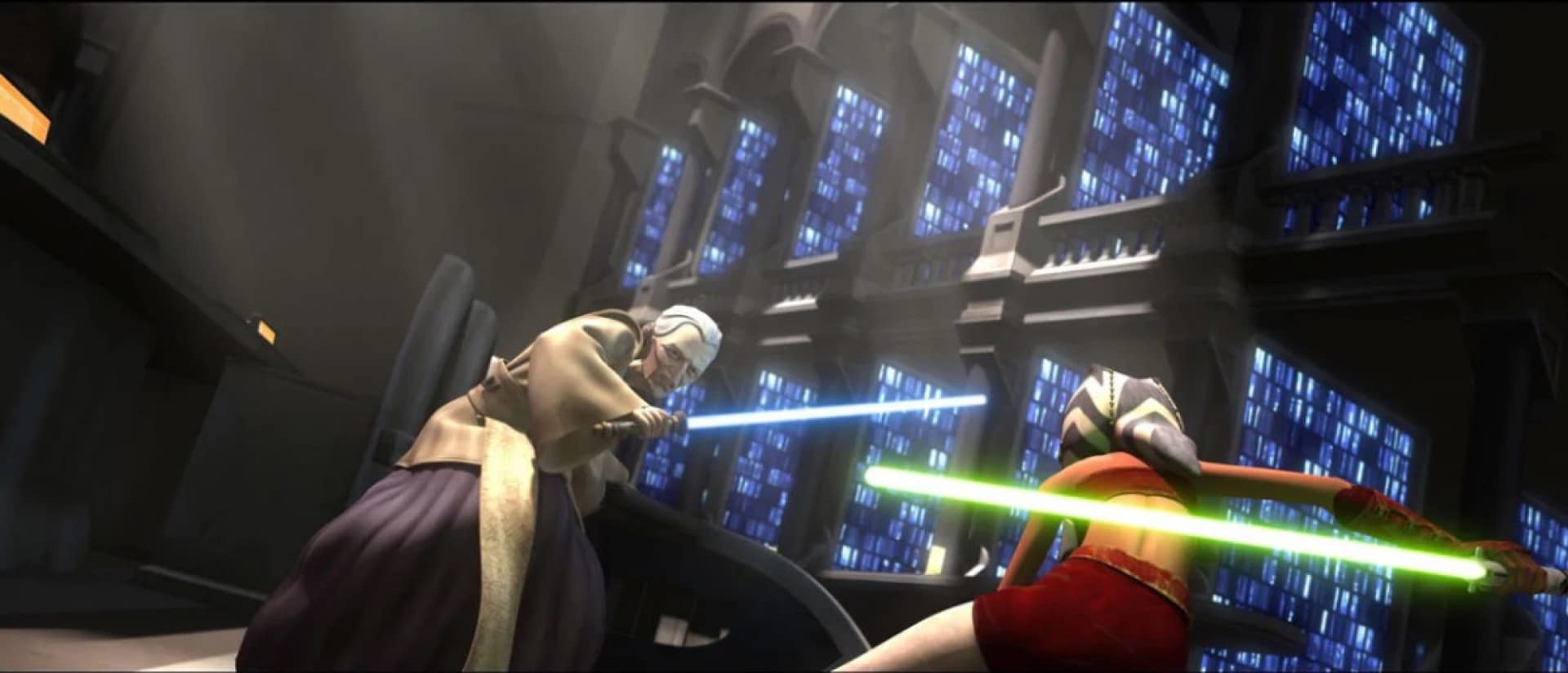 Season 2 Episode 2 "Cargo Of Doom"
Bane has the holocron and then kills a Jedi for the list of future youglings. Slow motion 0-G lightsaber fighting. Ahsoka walks into trap in new red suit. Anakin goes all mommy issues, opens holocron in order to save Ahsoka. Screw the babies? Bane isn't as stupid as his hat.‬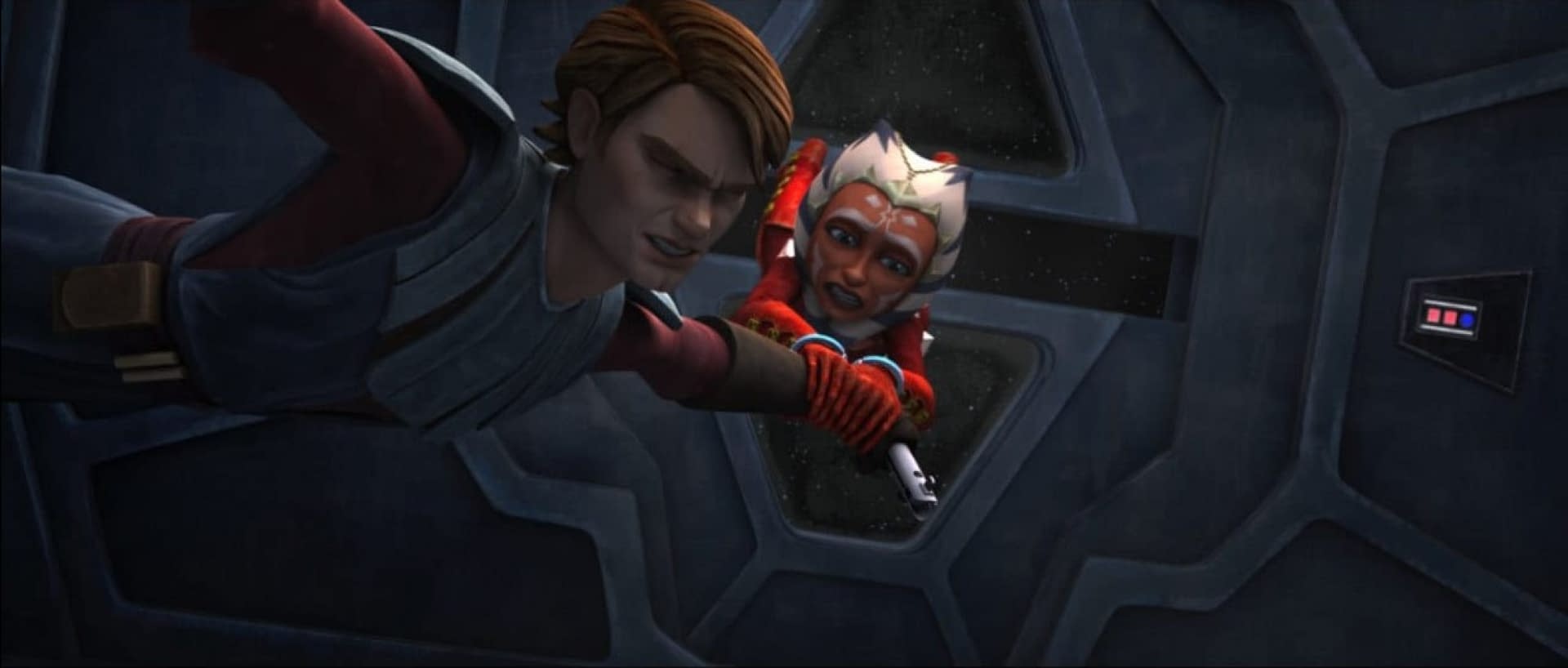 Season 2 Episode 3 "Children Of The Force"Clones are all…clones. How did Anakin and Ahsoka not sense an impostor clone? Jedi group meditation leads to Naboo again. Palpatine's (Ian Abercrombie) douchiness to Ahsoka should prove he's evil. Anakin's first trip to Mustafar, memories. Why does Ahsoka get baby duties?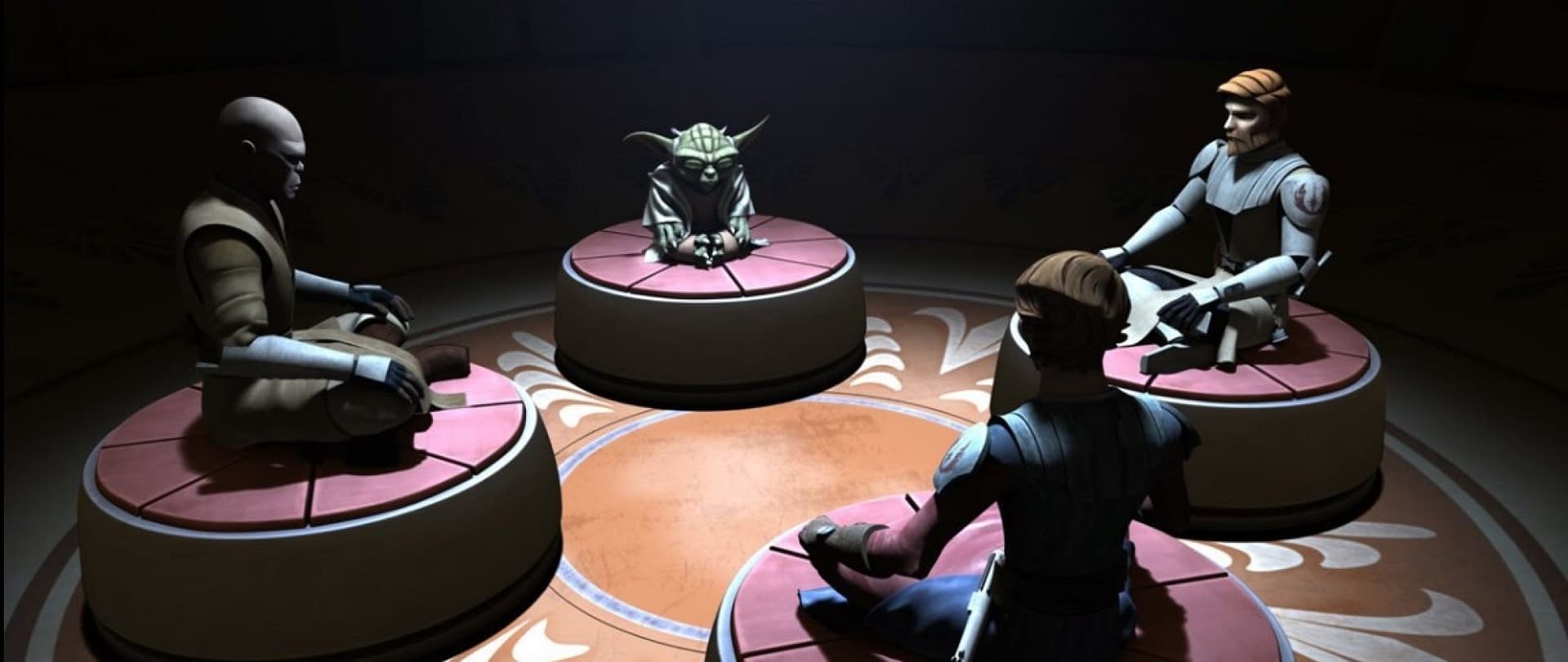 Season 2 Episode 4 "Senate Spy"
‪‪‪Last season, Anakin told Padmé to put their marriage first, but now ditches date night for Jedi duty. He forbids Padmé from spying for the Jedi, ensuring she does it. She spends the spy mission getting back at him, and almost dies. But, Anakin doesn't lose his mind again.‬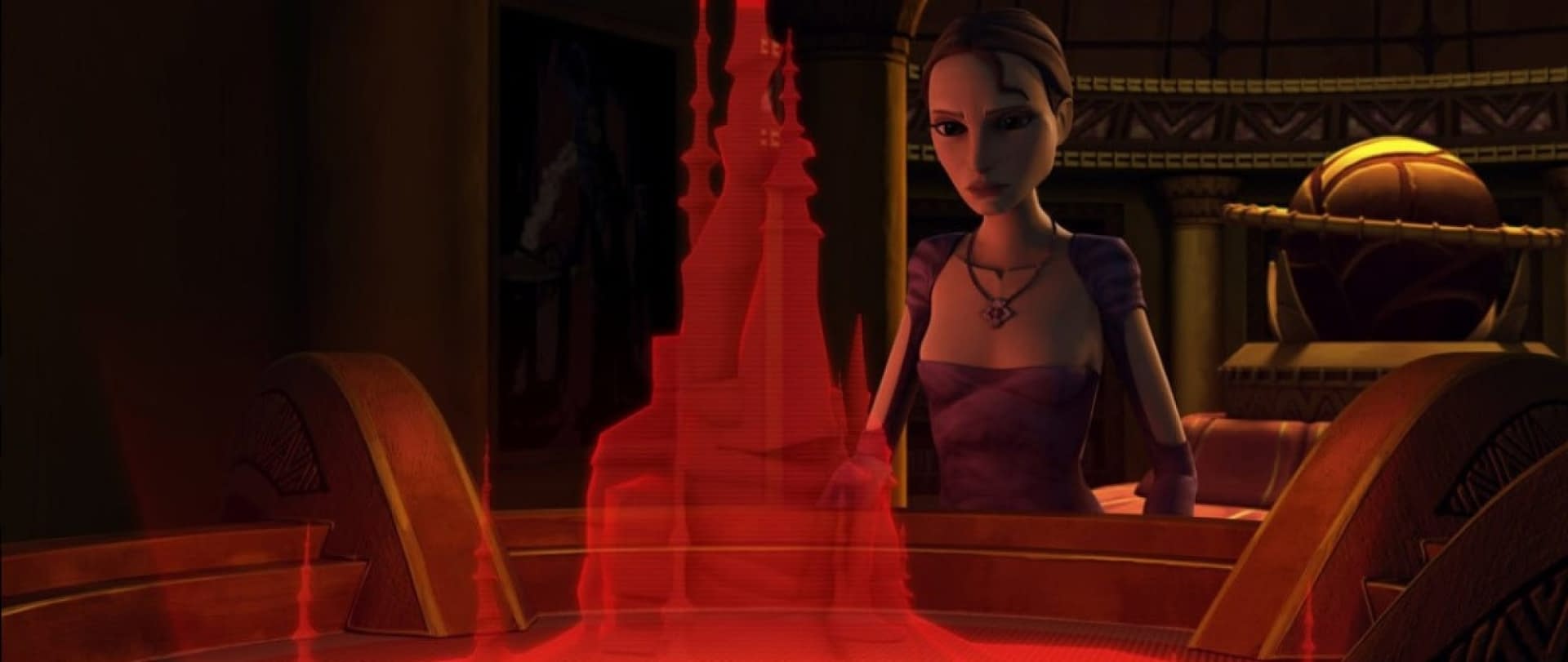 Season 2 Episode 5 "Landing At Point Rain"‪Nothing good ever happens on Geonosis. Another battle where the droids know the Jedi battle plans, but still no search for a mole. Rather than read a map, Anakin destroys a dam. Ahsoka did warn him. The Jedi pull the classic "a small group goes in to disable the shield" maneuver.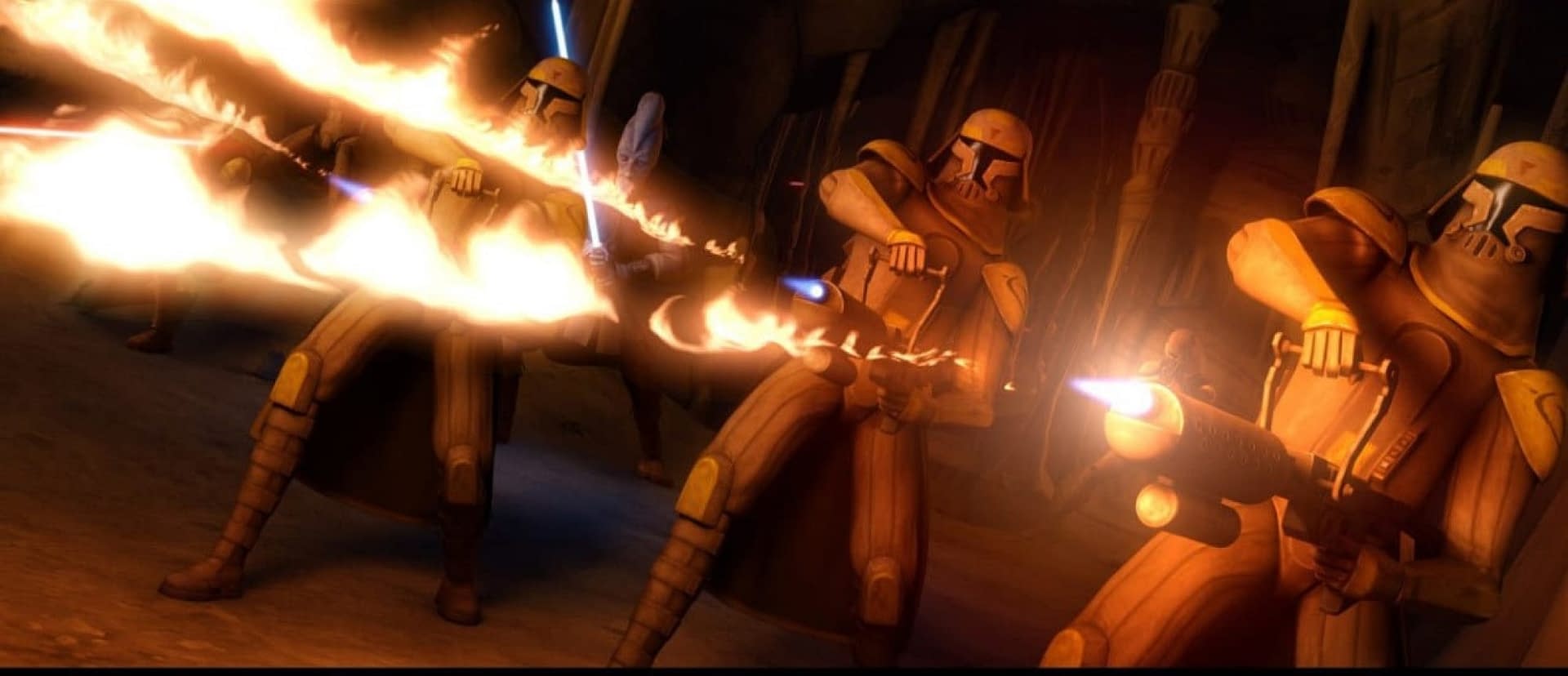 Season 2 Episode 6 "Weapons Factory"
‪Republic still trying to take Geonosis. Master Luminara (Olivia d'Abo) is back with her padawan for a creepy tour of bug tunnels. Indestructible snail tanks attack. The padawans sacrifice themselves for the mission, but live. Anakin freaks out, and Luminara totally shades him.‬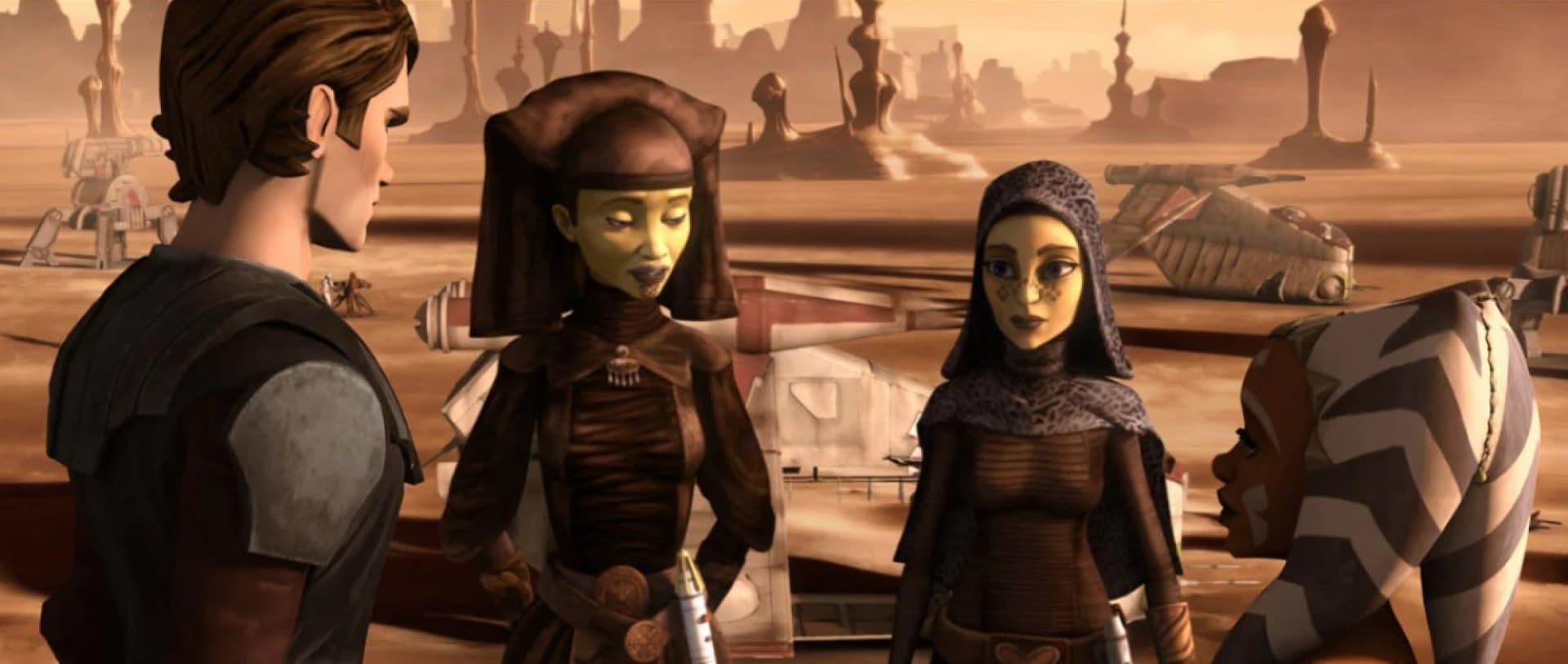 Season 2 Episode 7 "Legacy Of Terror"Master Luminara is hunting for Poggle the Lesser (Matthew Wood) on Geonosis. She gets captured by zombie bugs, and the other Jedi follow. Standard horror movie rules apply. The Jedi finally try talking first, but fail. Obi-Wan is gross and doesn't get his zombie worm sample.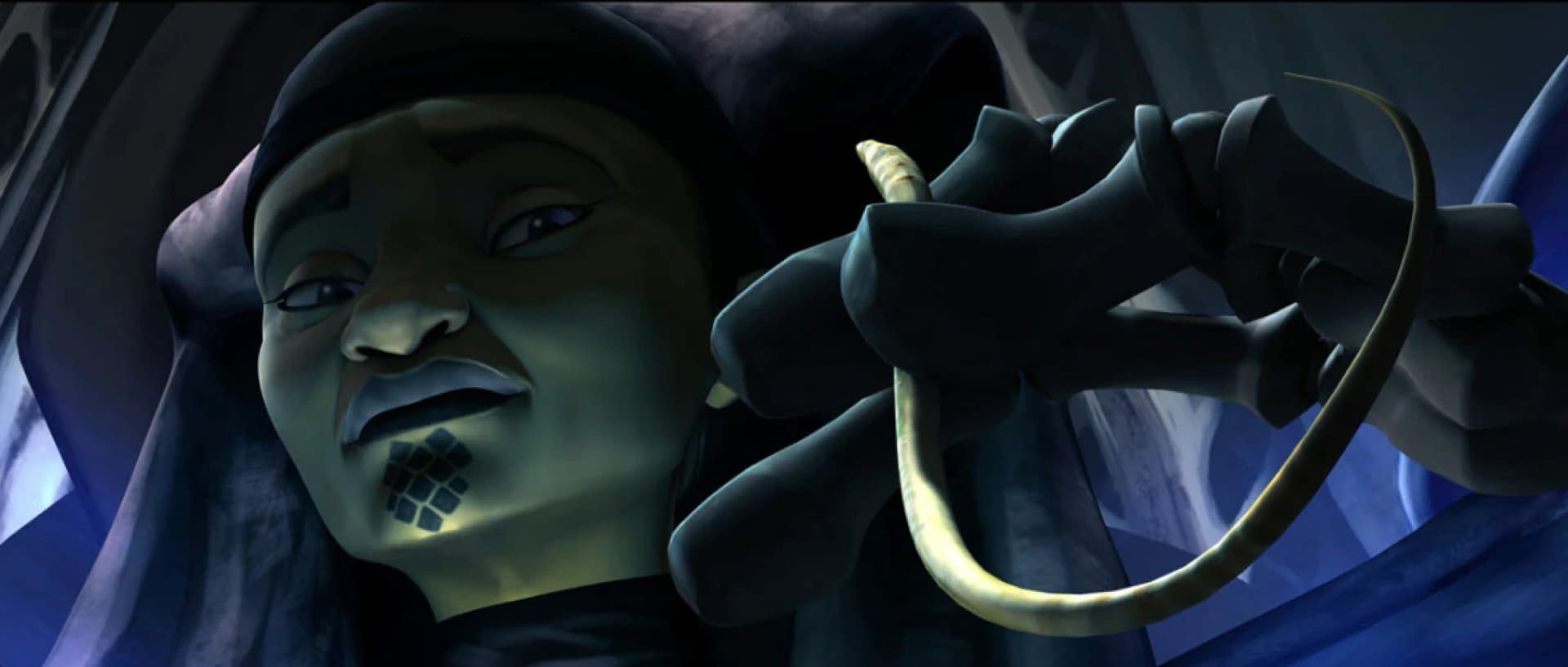 "Star Wars: The Clone Wars" Returns
Come back next week for more Retweeting 'The Clone Wars' – while Star Wars: The Clone Wars season 7 premieres February 2020 on Disney+.
---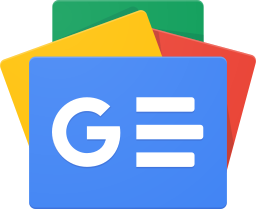 Stay up-to-date and support the site by following Bleeding Cool on Google News today!