The BBC keeps giving us nice things. And for free! This comes right after the final Doctor Who Lockdown Rewatch of former showrunner Steven Moffat's final two episodes World Enough and Time and The Doctor Falls. As of Monday, the BBC Writer's Room, their online resource for students of screenwriting and hobbyists, is offering the scripts of those episodes as free PDF downloads.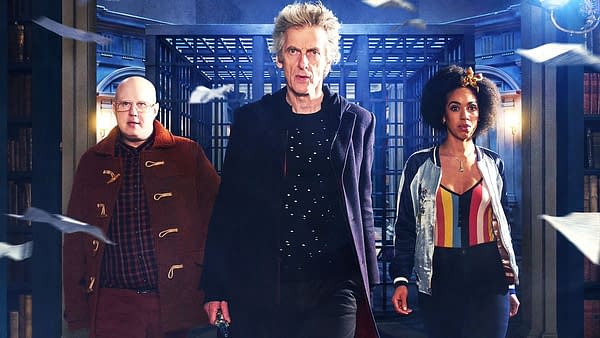 These are actual shooting drafts rather than transcriptions of the final cut, collated after production and final cut. The draft of World Enough and Time has the time at the top of each scene heading because it was retyped after production to note when the scene would start. The draft of "The Doctor Falls" does not have the time typed in because it's not a postproduction draft. Either way, they are not straight transcriptions of the episodes after production. They are the scripts used during the shoot.
Moffat has also released the original first draft of the first episode of Series 10, when the title was A Star in Her Eye before it was changed later to The Pilot. It might be interesting to students both drafts to see the differences, cuts, and revisions to get a look at the development process of a script.
A Chance to Read Moffat's Doctor Who Writing Voice
To read a script by Moffat is a lot of fun. You get to hear his voice in the stage directions. They're precise yet conversational. They convey exactly the emotion and the awe and surprise he wants you to feel when you watch the actual episode. You also get to see the original, longer versions of speeches. In The Doctor Falls, the speech where The Doctor tries to implore the Master to stay and help fight the Cybermen is actually longer and has two bits not in the final broadcast version.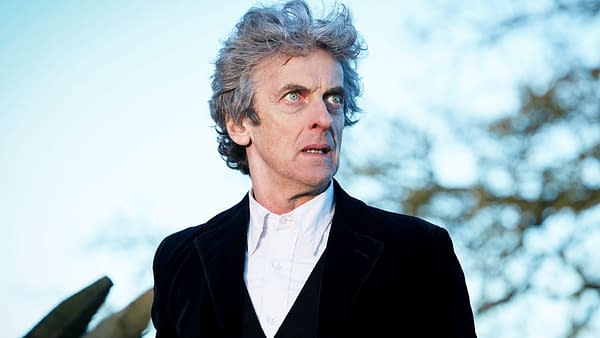 The Doctor: "I'm going to be dead in a few hours, so before I go, let's have it out. You and me, once and for all. Because I don't think I've ever explained just how much I pity you. All those times I let you live – didn't you ever understand why? It's pity. You live in my pity."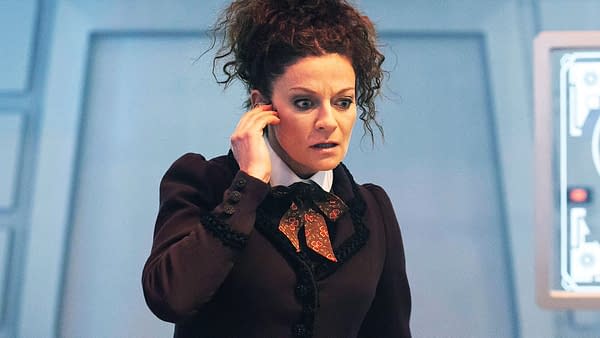 And a bit near the end was also cut:
The Doctor: "If I stand and fight, some of them might live. Maybe not many, and maybe not for long and maybe there's no point in any of this at all. But it's the best I can do, so I'm doing it. And I'll stand here doing it till it kills me. You'll die too, Master, some day. Have you thought about that? How it will be? Because I know you very well, and I think you'll be running. Running away, terrified, with bullet after bullet in your back. And when you're lying there in the mud, crying, screaming, begging, betraying, you know what you're going to think about? Me. You'll think about me. Standing. Who I am is where I stand. And where I stand is where I fall."
It's interesting to think about bits like these cut for time, for pacing or because perhaps they didn't work. Or they revealed too much. That's the process of script and production. It's endlessly fascinating. The beauty of reading scripts is that you may not get to be there at the production, but you can guess why cuts or changes were made. It also helps you start thinking like a screenwriter. Reading a script is part of the process of becoming a screenwriter. The more you read, the more you start to understand.
You can download these scripts and others at the BBC Writer's Room page.
Enjoyed this article? Share it!