"Stranger Things 4": Hopper's Back… Back Again… [TEASER]
We're not gonna lie: we were expecting a teaser or trailer for Netflix and The Duffer Bros' (Matt and Ross Duffer) Stranger Things 4 during the TCA winter press event… during the Academy Awards… in fact, we were "calling it" about five times – and nothing.
So of course they would blindside us with a major, "we're not messing around here" teaser drop that clears up one of the biggest mysteries from last season: that the "American" who didn't get fed to the captive Demogorgon by the Russian guards at the end of season 3 was Hopper (David Harbour).
Yeah… we're definitely not in Hawkins anymore…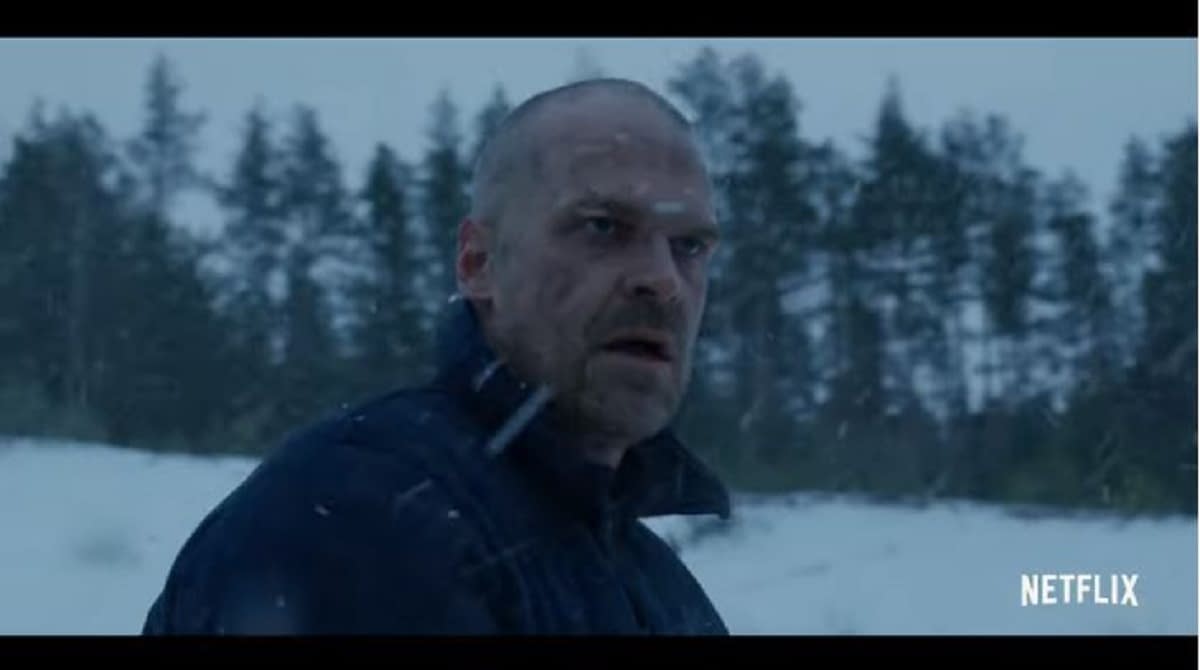 Though from the looks of the teaser below, his current situation doesn't look much better – and we're curious as hell as to what they're building…
"Stranger Things" Day!
For those of you new to the holiday, Stranger Things Day takes place every year on November 6, and was created to show love, respect, appreciation for the hit series. The significance of the date rests at the very heart of the franchise: it was the date during the first season when Will Byers (Noah Schnapp) officially disappeared in the Upside Down.
Last year, the Stranger Things writers revealed the title of the first episode of the fourth season (written by the series' creators) that appears to be a friendly nod to 80's X-Men comics: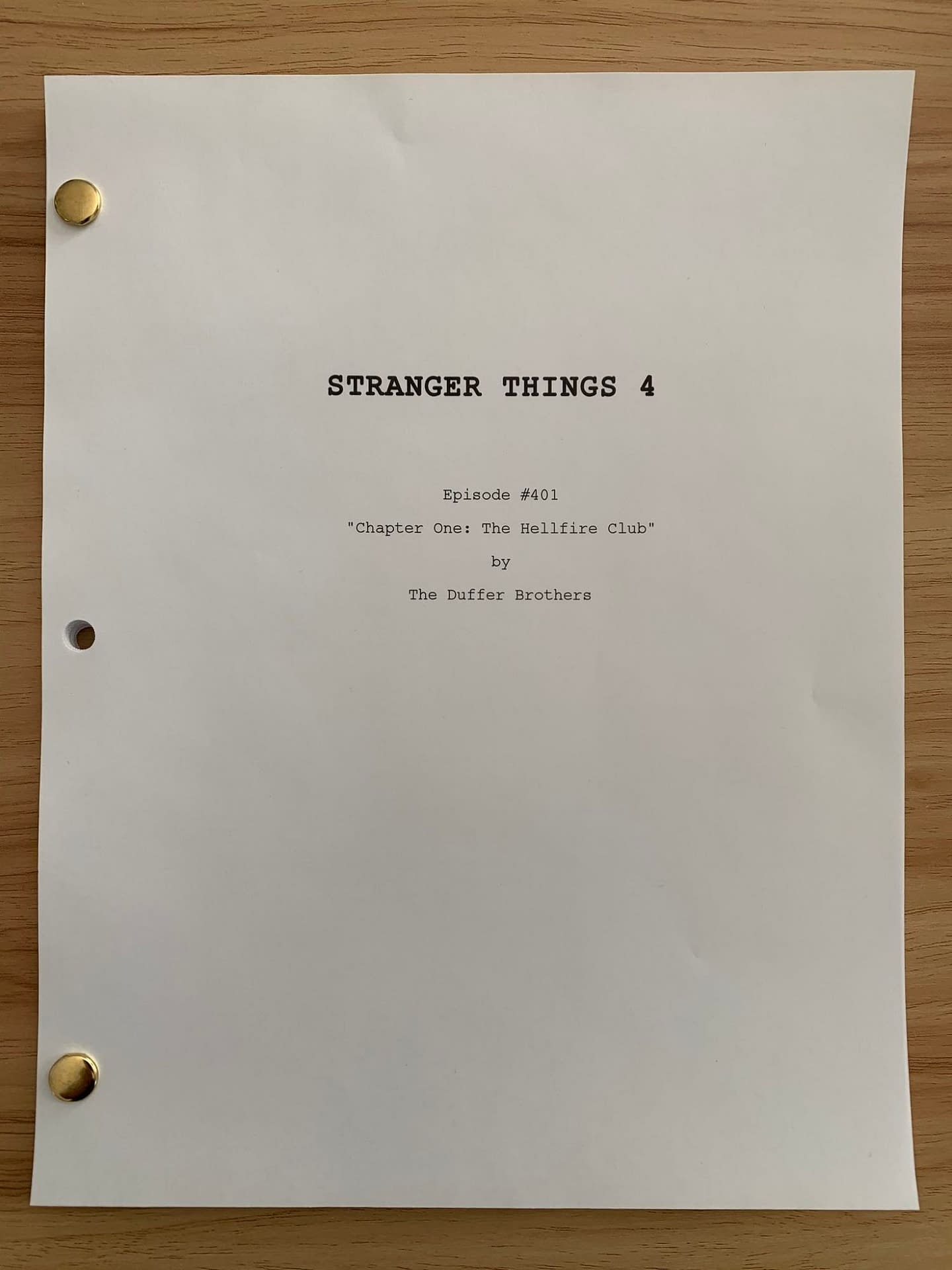 Confirmation of the series' return came more than three months after the show's third season debut, and with the Duffer Bros. signing an overall multi-year television/film deal with the streamer: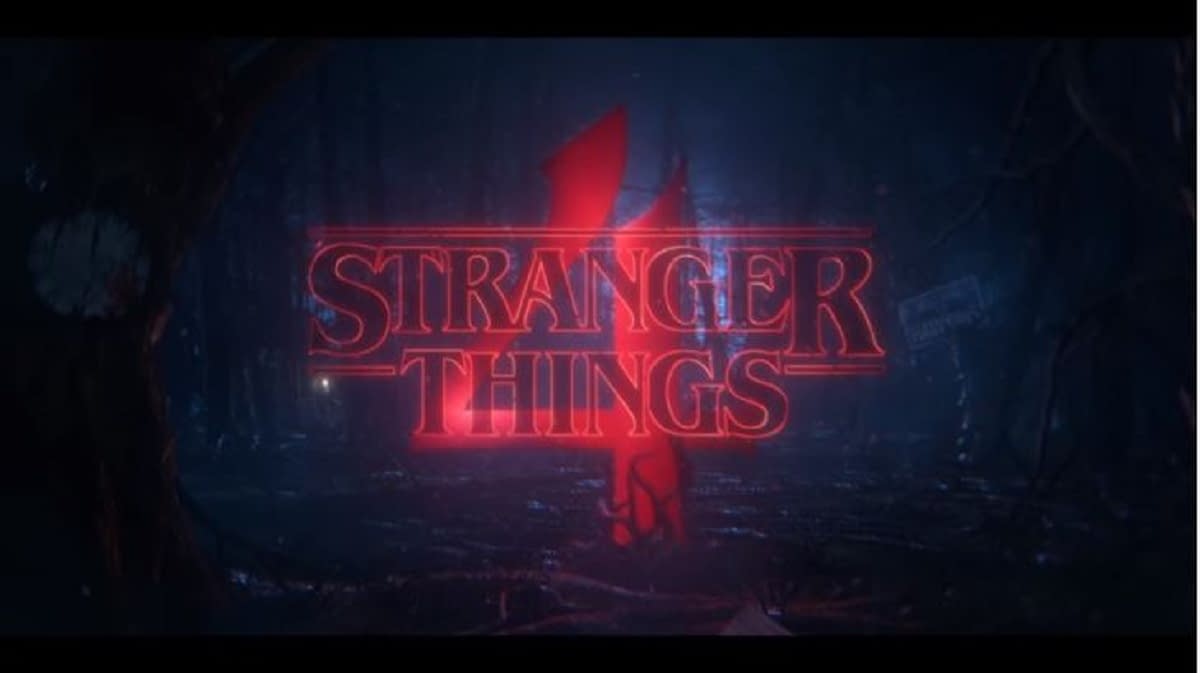 "We are absolutely thrilled to continue our relationship with Netflix. Back in early 2015, Ted Sarandos, Cindy Holland, Brian Wright and Matt Thunell took a huge chance on us and our show — and forever changed our lives. From that first pitch meeting to the release of Stranger Things 3, the entire Netflix team has been nothing short of sensational, providing us with the kind of support, guidance and creative freedom we always dreamed about. We can't wait to tell many more stories together — beginning, of course, with a return trip to the Upside Down!"

– Matt and Ross Duffer
While a date has yet to be announced for the series' return, fans do have an announcement video to pour over for clues – and it's hard not to with the tagline, "We're Not In Hawkins Anymore." From the looks of things at the end – and considering how last season wrapped up cliffhanger-wise – fans should be expecting to spend quite a bit of time outside of Hawkins' city limits: