"Stranger Things" Cast Talks Post-Credit Scene (HEAVY SPOILERS)
A lot of us spent the Fourth of July weekend visiting the town of Hawkins, Indiana, and most of us are still reeling a bit from a pretty jarring ending for one of the characters on Stranger Things.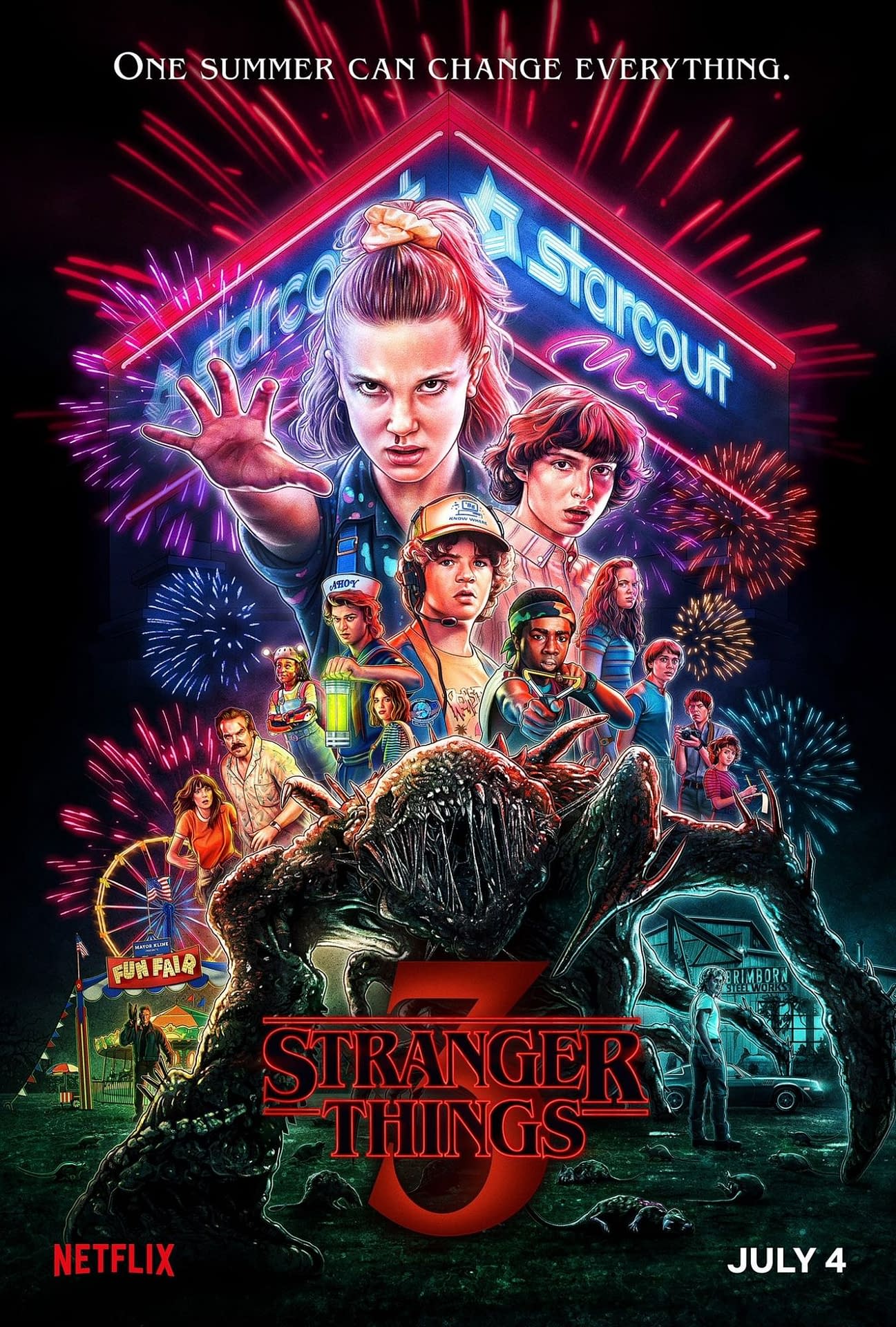 If you haven't watched the third season of Stranger Things yet, please turn back. This article will be filled with drippy, chunky spoilers.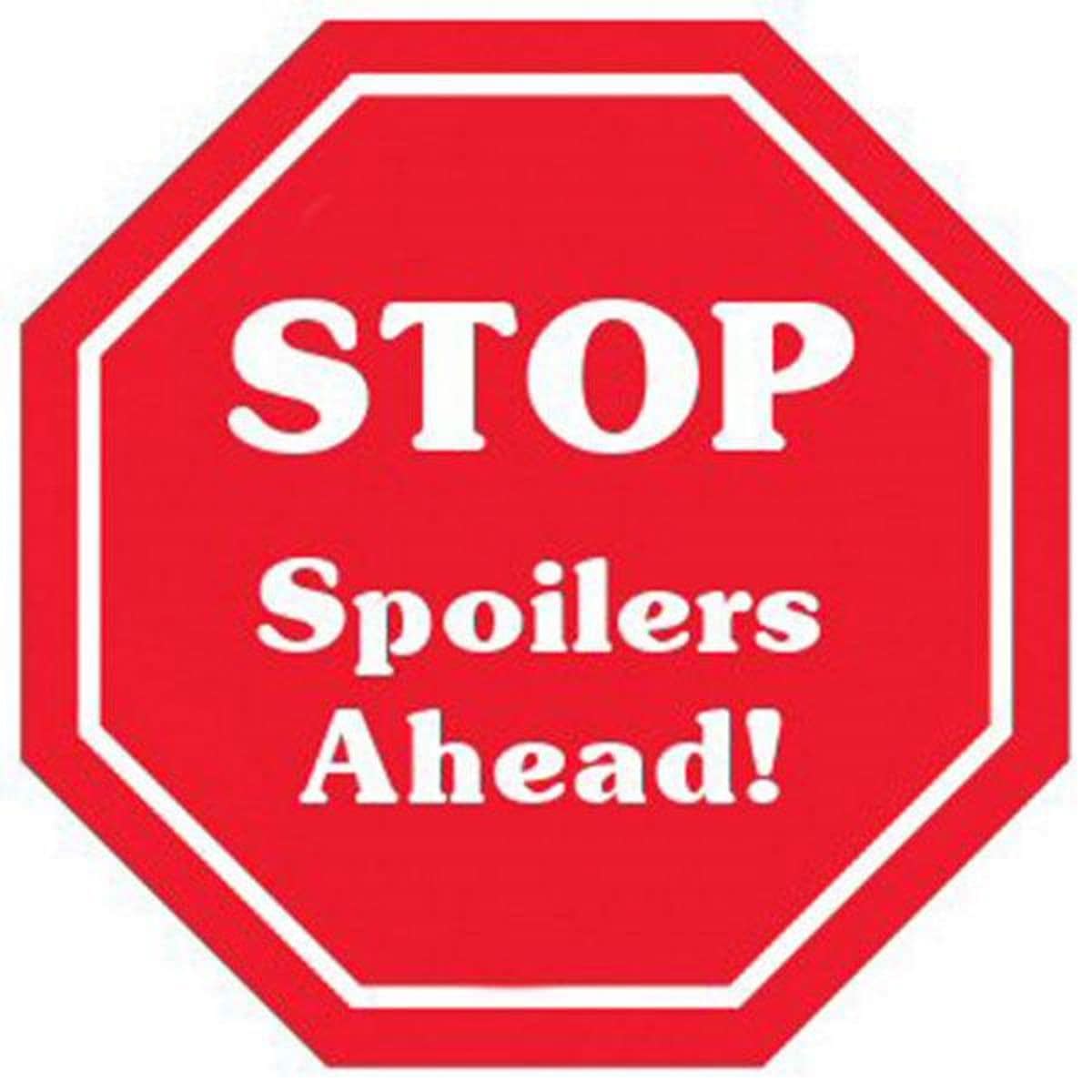 Still here? Alright, let's get down to business. During the climactic battle that spanned pretty much the entirety of the third season finale of Stranger Things, Chief Jim Hopper (David Harbour) appears to have sacrificed his life to help Joyce (Winona Ryder) shut down a device that was allowing a horrific monster to rampage across the city.
It was a pretty gut-wrenching scene, too, with Joyce and Hop finally realizing that they have pretty strong feelings for one another. And this came on top of Hopper finally coming to terms with being a father to El (Millie Bobby Brown), and realizing that he would do anything to save the people he has come to love.
But— and this is a pretty big but— did our favorite "Fat Rambo" actually die?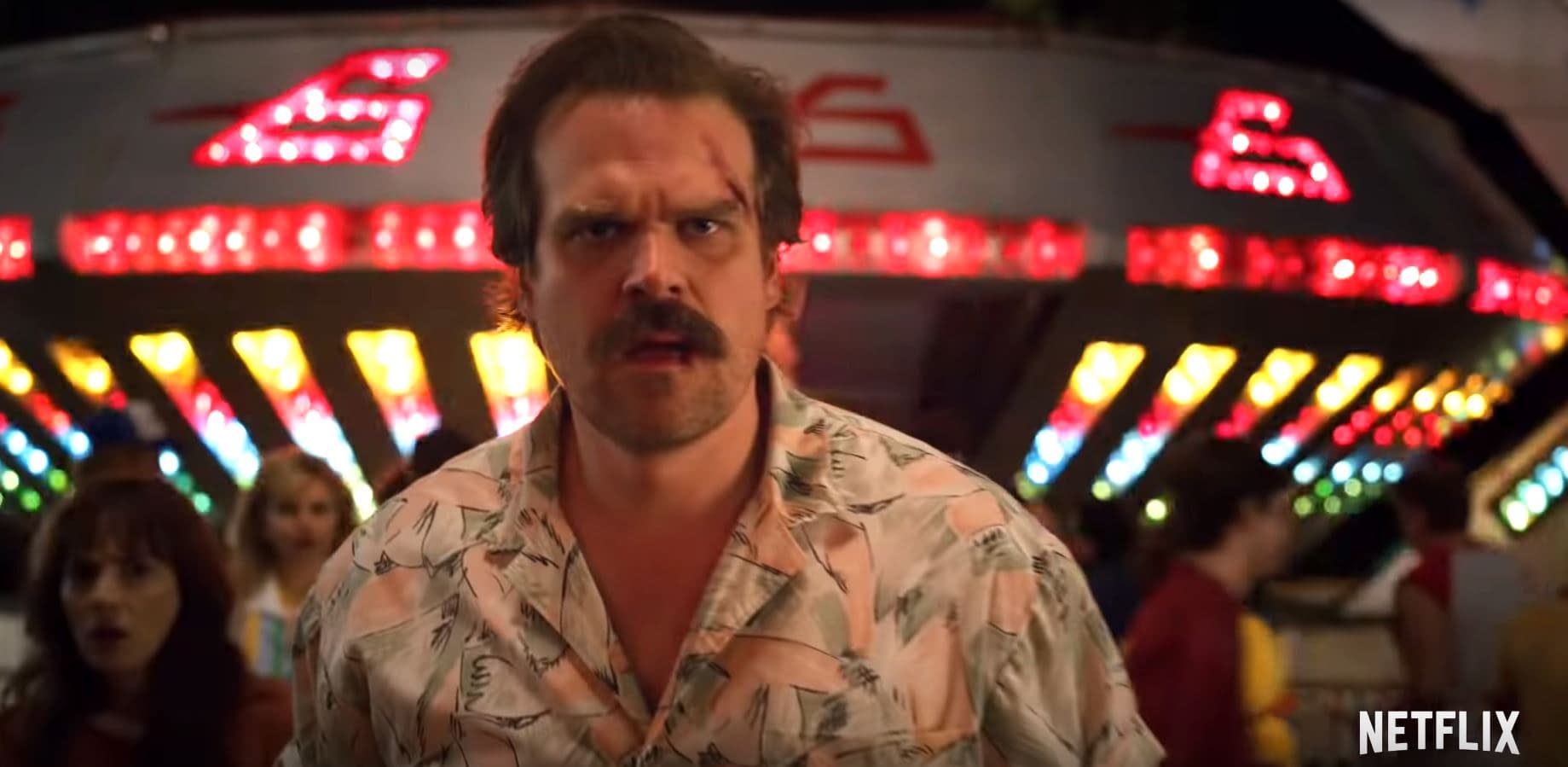 There's a potential out that was telegraphed pretty heavily during that last scene, while Hopper is having his throw-down fight with the Russian terminator wannabe, Grigori (Andrey Ivchenko). The big machine the Russians built deep beneath Hawkins has opened a portal to somewhere, and Hopper knows it's there.
During the first-ever Stranger Things post credit scene, we get to see a prison in Kamchatka, Russia. Some guards are getting ready to feed some poor fool to a captive demogorgon, but pause a moment when deciding which one.
"No, not the American," says one guard to the other, before hauling another prisoner to his doom.
Could "the American" be Jim Hopper? Entertainment Weekly asked David Harbour himself in a recent interview. Here's what he had to say:
We're very interested as well because when we read the subtitles of the Russian soldiers, they said, "No, not the American." Please tell us that the American prisoner behind that door is Hopper!

I mean, I have no idea! [Laughs] I have no idea! I mean that, of course, is my hope too. It seems pretty crazy though. You know, that machine went off and blew up and Hopper seemed to be trapped there. He did glance around a little bit, but he seemed to be trapped and the machine exploded. And then you cut to, what was it? It starts with a 'K' or something – some town in Russia, right? Where there's some American and there's some other prisoner. I don't know, I mean it seems strange. I don't know how though.
Harbour talks about quit a bit of Stranger Things stuff, including the ultimate, final fate of another fan favorite character. It's a pretty fun interview!
https://youtu.be/YEG3bmU_WaI
You can check out David Harbour in the latest attempt at a Hellboy movie, which will be hitting Video on Demand services on April 9th. Beware, though, that movie suffered a worse fate than Jim Hopper.
Harbour has a film project coming out on Netflix next week, though, called Frankenstein's Monster's Monster, Frankenstein that looks like it could be a lot of fun.