Supergirl Season 3: First Look at Purity in Her Suit
Going into the season we knew that the big bad for Supergirl was going to be Reign, one of the Worldkillers from the recent Supergirl comics. We were introduced to Odette Annable who started off playing Samantha Arias, a business woman brought in to help run LCorp while Lena Luthor (Katie McGrath) focused on the recently purchased CatCo. And as the season progressed, she became close with Lena, Kara (Melissa Benoist) and Alex (Chyler Leigh). Then we learned that there were more than one Worldkiller and we were introduced to Julia Freeman (Krys Marshall) who was really the second Kryptonian killing machine, Purity. Now we get our first look at her 'suited up'.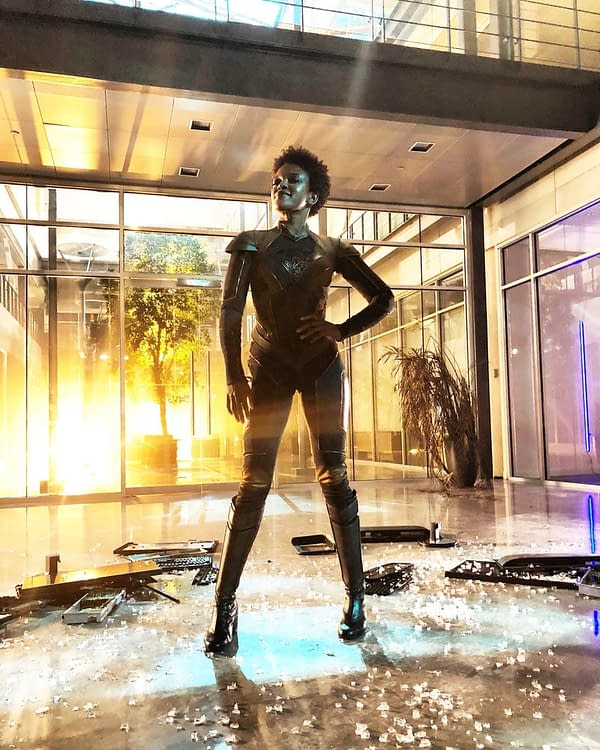 Marshal posted the image to her Twitter account yesterday. And where I don't think its an official photo, whoever took it has a very good eye and created an excellent image with the backlighting and everything. Now we just have to wait another six weeks for the show to return and introduce us to the third Worldkiller.
Supergirl will return form hiatus on April 16th, one week after the season finale of DC's Legends of Tomorrow, on the CW.