Supergirl Season 3: Inside the Episode 'Shelter from the Storm'
The CW has released a new behind the scenes look inside tonight's new episode of Supergirl called 'Shelter from the Storm'. In the video, executive producers and co-showrunners Jessica Queller and Robert Rovner break down the set up for what happened last week and why things are taking a much darker turn.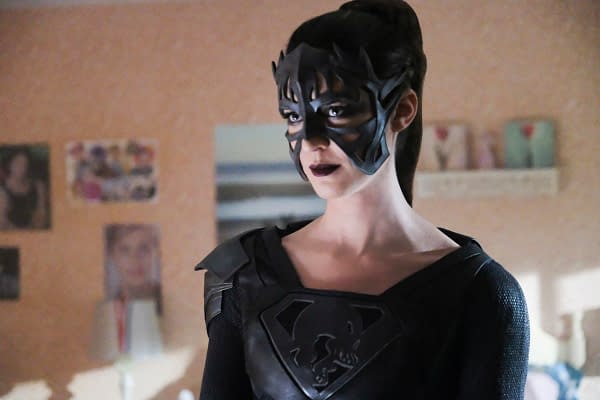 Tonight's episode is the direct fallout from last week when Pestilence (Angela Zhou) and Purity (Krys Marshall) joined with Reign (Odette Annable), only to have Supergirl (Melissa Benoist), Lena (Katie McGrath), and Alex (Chyler Leigh) go into the Valley of Juru and convince Sam to take control again. They were able to do this because of Sam's love for her daughter. Reign now realizes how that is her weakness and is off to kill Ruby (Emma Tremblay) and it's up to Alex to protect her.
I was pretty surprised last week to see two of the Worldkillers killed off, especially by each other. They built the idea of all three of them coming together as being the end game and making them unstoppable, yet they're only together for one episode of time and we only get to see Pestilence, the woman who becomes Blight and ravages the future, for two episodes. Now we have an even more powerful Reign, who beat the hell out of Supergirl in the mid-season finale, taking on Alex.
Supergirl airs tonight at 8 p.m. ET on the CW.
https://youtu.be/oIQD1OloavI