Supergirl Season 3: Just How Quick is the Battle with Reign?
The CW continues to do their odd promotion for this week's episode of Supergirl, called Not Kansas. The reason I call it odd is that the last episode ended with Supergirl (Melissa Benoist) and Reign (Odette Annable) about to battle while Mon-El (Chris Wood) tries to get the black kryptonite to Lena Luthor (Katie McGrath). But the trailer and clips have all been about Supergirl trying to decide if she's going to go back to Argo City and the DEO dealing with her absence… so what happened to the battle? Spoilers ahead…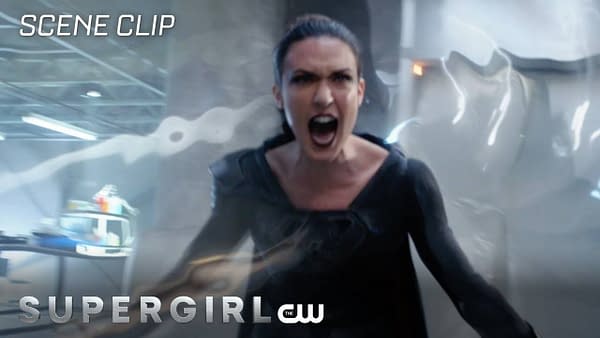 The clip below is a scene from tonight's episode and it is likely from the very beginning of the show. And if this is the full battle, and it sure looks like it is since they got the stuff into Reigns system, then the climatic battle of the season could literally take place in 1 minute. I'm seriously looking forward to the episode to see if it really is that short and that anti-climactic after 20-episodes of build up. And what exactly is Lena using to pierce her skin? Needles bend against Kryptonian flesh, will they explain how that device works? Now with two episodes left after this, the odds are this isn't the final battle, but it still seems awfully short.
Supergirl airs tonight at 8 PM on the CW.
https://youtu.be/wyHj66SBPF8