Supergirl Season 3: Is the Legion Going Back to the Future?
The CW has released a new clip from tonight's episode of Supergirl. In the wake of last week's battle, the Legion of Superheroes have a decision to make. If you're not caught up on the series, then there are spoilers ahead… be warned.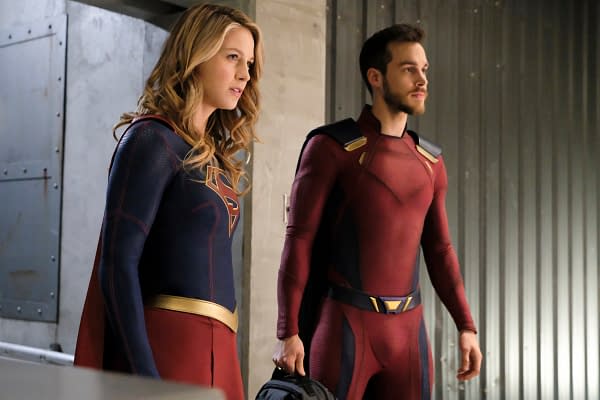 The Legion traveled back in time to stop Pestilence (Angela Zhou) from becoming Blight and wiping out millions in the future. After last week's battle that saw Pestilence (Krys Marshall) turn on her fellow Worldkillers and kill Pestilence at the cost of her own life, the future has been changed. Brainiac 5 (Jesse Rath) knows this because the other Legion members on the ship were infected by Blight and that is why they were never woken. Now that the future is changed, there is a chance that the alliance with Titan could be shaky, and Imra (Amy Jackson) needs to return to make sure a war doesn't happen. But Mon-El (Chris Wood) seems hesitant to return. Will he go with his wife or stay with the woman he loves, Kara (Melissa Benoist)?
Oh, and we get to see Brainy do a horrible Michael J. Fox imitation.
Supergirl airs tonight at 8 p.m. ET on the CW.
https://youtu.be/XsnsZvIndyw