Supergirl Season 3: the Most Surprising Moment of the Season
We're now looking at the most surprising moments in the recently concluded (except for Supergirl) seasons of the big superhero shows. Each show has multiple surprise moments, some bigger than others, but I'm judging based on how much the surprise affected the series, a single character or was just out of the blue. Here we take a look at the yet-to-finish Supergirl.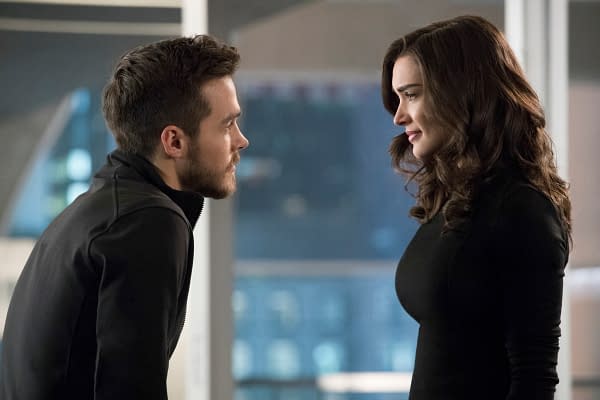 The unexpected nine-week hiatus has put Supergirl behind all of the other shows, but I'm going to include it in these season recaps and analysis articles because it's getting close to wrapping up as well with just four episodes left. This one was tricky though because next week their introducing something that could be considered a bid surprise, except it's being shown in the trailer and previews and being talked about in interviews. So it's hard to call it a surprise. And while Reign is the big bad for the season, we'd known it was Samantha Arias (Odette Annable) since the first episode. That leaves the big surprise being that not only is Mon-El (Chris Wood) back, but he's brought some friends from the future and one of them, Imra Ardeen (Amy Jackson) is his wife.
The introduction of the Legion of Superheroes was an exciting thing for a lot of comic fans and it involved the return of Mon-El at a time when Kara (Melissa Benoist) was still adjusting to having sent him away after she lined the planet's air with enough lead to kill Daxamites. Which make the first time the excuse for a break up was, "It's not you, it's the environment." Mon-El's return was heart-wrenching enough for Kara as we find out that while he's been gone a few months in our time, he was in the future for seven years, started the Legion and married Imra. The reveal of the marriage looked like a gut punch to Kara when it happened and it has been an issue that has come up in a variety of ways through the rest of the season.
Sending Mon-El to the future for seven years has done a lot to improve the character, but the surprise reveal that he is now married has had huge effect on is relationship with Kara and a lot of moments in this season.