Posted in: CW, Preview, Trailer, TV | Tagged: arrowverse, lex luthor, preview, season 3, superman & lois, the cw
---
Superman & Lois Showrunners Discuss Being Arrowverse-Free, Lex Luthor
Superman & Lois' Todd Helbing & Brent Fletcher on being Arrowverse-free, Michael Cudlitz's Lex Luthor & Chad L. Coleman's Bruno Mannheim
---
With The CW's Tyler Hoechlin & Elizabeth Tulloch-starring Superman & Lois ready to leap tall screens in a Season 3 bound beginning this Tuesday, March 14th, series showrunners Todd Helbing and Brent Fletcher sat down with EW to cover a wide range of topics related to what viewers can expect this season. While the entire interview is definitely worth checking out, what follows are three highlights that grabbed our attention. Helbing and Fletcher explain a key benefit that comes from the series having parted ways with the "Arrowverse." In addition, the duo also covers Michael Cudlitz's Lex Luthor, Chad L. Coleman's Bruno Mannheim, and more.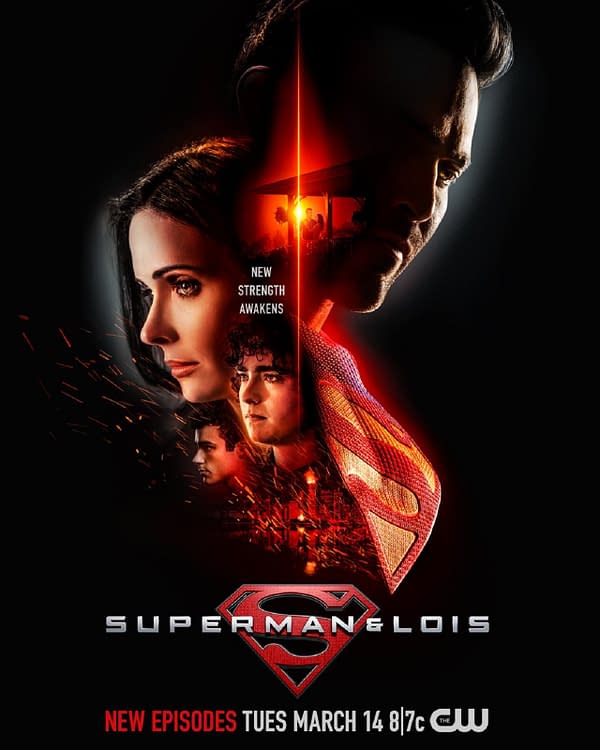 Helbing on How Being "Arrowverse"-Free Frees Up More Villains: "It frees up some villains in a way that we couldn't [use] before; one of those is Lex Luthor [Michael Cudlitz], who is coming to the show. We love Jon Cryer, we think his work on 'Supergirl' was amazing. But we wanted to do our own stamp [on Lex Luthor]. It allows us to get some of the villains that we probably would've stayed away from, to see if we can get the permission to use them now."
Fletcher: Viewers Can Expect A Lex Who Is "A Lot Different" From What They've Been Used To: "It's a lot different. That was the fun of it — when we talked to DC, we had a very definite take. The whole point of it was this is different than anything that you've seen in live-action for Lex. It's a slow burn before Lex shows up, so it's earned, but his whole point of view on the world is different. His demeanor, his tone is different, and he is going to be the greatest oppositional force to Superman and Lois that they're ever going to face. When we talked to Michael about it, he was really excited about the take, and we just knew that was who we wanted standing toe-to-toe with those two."
Chad Coleman's Bruno Mannheim Isn't a "Mustache-Twirling Villain": "Our objective is always to present a 'villain,' really more of an antagonist than a mustache-twirling villain, in a way that you may not agree with what they do, but maybe you understand their point of view. I'm excited for everyone to see Chad Coleman [in the role]. At first blush, you may lump him into something, but as you get to know him, you're surprised, and you start to understand some of his decisions — some are really bad, some are very evil, but some are really good. He's a complicated person, like all of us, and we're really proud of what the story is with him," Helbing explained.
Fletcher added, "His [Bruno Mannheim] character is based on hard truths. He grew up in an area that was left behind. And even though Superman was saving the world, it didn't change the situation that he found himself in, and he had to find his own path. He makes a lot of points that make Superman uncomfortable. His actions may not be anything we agree with, but we can understand his point of view. As the season unpacks, you'll find a really interesting humanity there, as well as some twists and turns. There's a lot to unpack that doesn't present itself at the beginning, and we're really excited for everyone to see where it goes."
Returning on March 14th, the third season of The CW's Superman & Lois opens weeks after Superman's blowout defeat of Ally Allston. Clark (Hoechlin) and Lois (Tulloch) are now working at the Smallville Gazette together and enjoying small-town life. But the Kents' romantic bliss only shines a light on how isolating "the secret" can be as Chrissy (Sofia Hasmik) struggles to balance a new love interest and her friendship with Lois. However, Lois' own work-life balance is put to the test when an undercover assignment reveals a deadly foe that promises to change the Kent family forever. Superman would move heaven and earth for his family, but with a villain this merciless, even that might not be enough.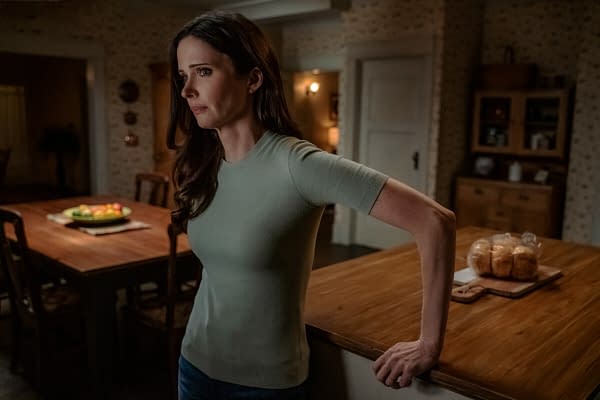 Meanwhile, the Kent boys find themselves being pulled in opposite directions as Jordan (Alex Garfin) discovers what a superhero identity really means and Jonathan (Michael Bishop) searches for purpose beyond the football field. Amid all this upheaval, John Henry (Wolé Parks) is haunted by his doppelgänger's past, leading to dangerous consequences for him and Natalie (Tayler Buck). Lana Lang (Emmanuelle Chriqui) and Kyle (Erik Valdez) redefine their family post-separation, while Sarah (Inde Navarrette) explores what the future holds for her and Jordan now that she knows the truth about his powers. Having learned the hard way that no one else can be trusted to work with Superman, General Samuel Lane (Dylan Walsh) reclaims his post at the Department of Defense, only to face his own conflict in working with his grandson, Jordan. Also joining the cast this season are Michael Cudlitz (The Walking Dead) as Lex Luthor and Chad L. Coleman (The Orville) as Bruno Mannheim.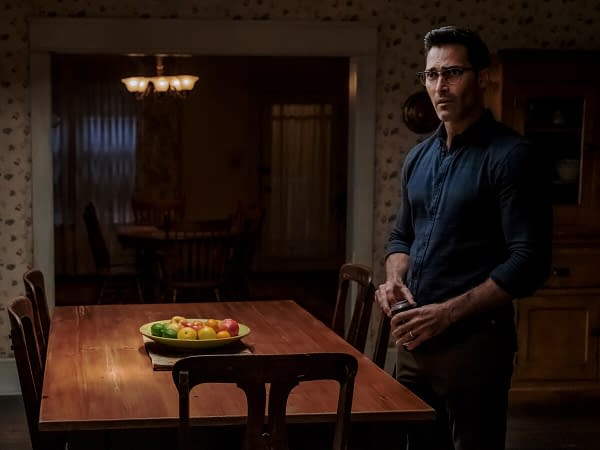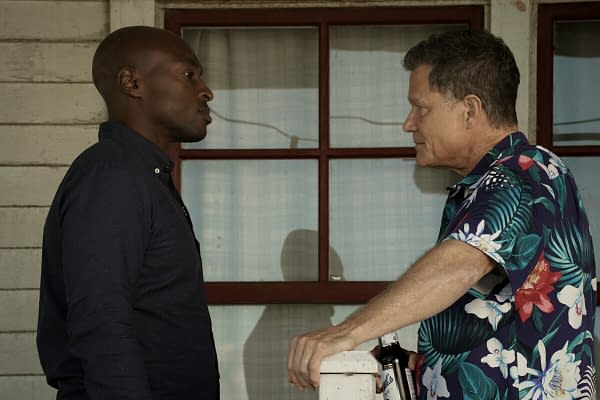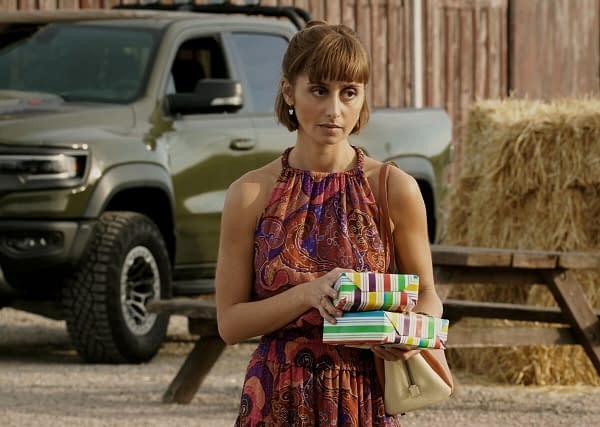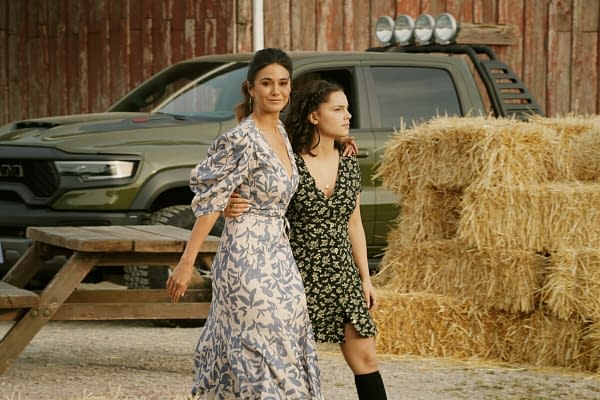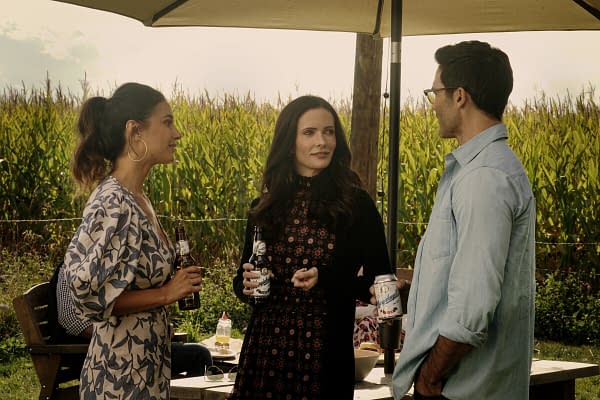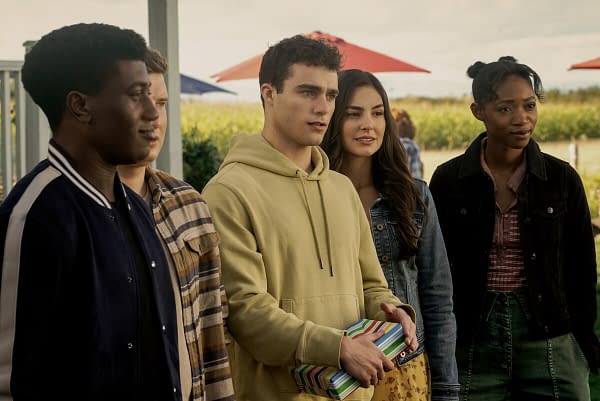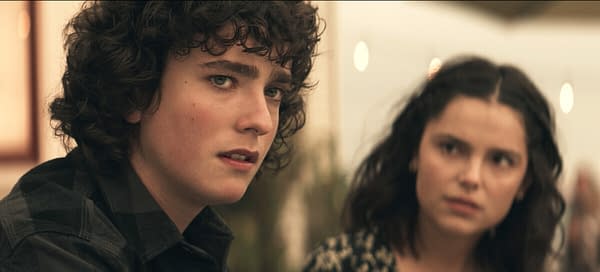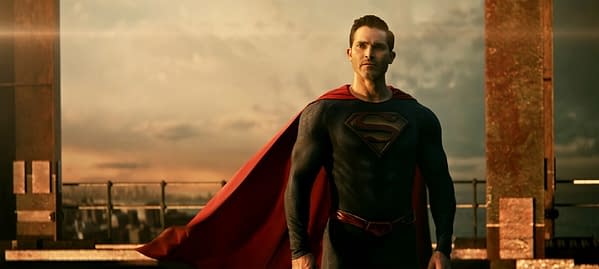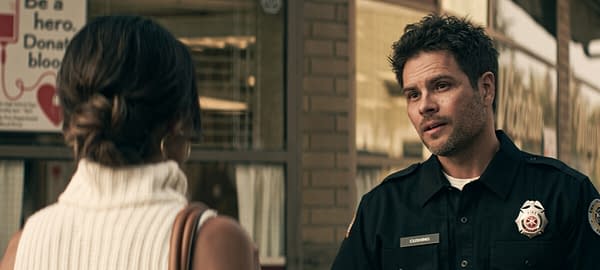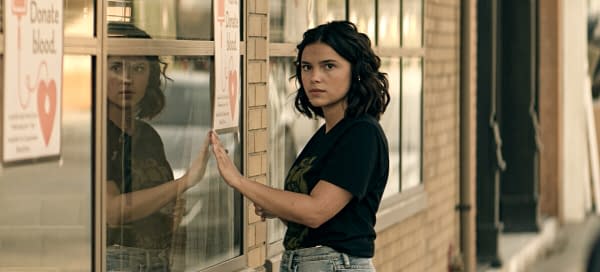 Superman & Lois Season 3 Episode 2 "Uncontrollable Forces": ELIZABETH HENSTRIDGE DIRECTS THE EPISODE – Clark (Tyler Hoechlin) and Chrissy (Sofia Hasmik) both notice a small crack in Lois' (Elizabeth Tulloch) game face. Meanwhile, Sarah (Inde Navarette) and Jordan (Alex Garfin) have an awkward encounter. Lastly, Lana (Emmanuelle Chriqui) receives a panicked phone call. Elizabeth Henstridge directed the episode written by Katie Aldrin.
Superman & Lois Season 3 Episode 3 "In Cold Blood": GREGORY SMITH DIRECTS THE EPISODE – Lois (Elizabeth Tulloch) and Chrissy (Sofia Hasmik) pursue a new lead in the Mannheim investigation against Clark's (Tyler Hoechlin) wishes. Meanwhile, Jonathan (Michael Bishop), Jordan (Alex Garfin), and Nat's (Taylor Buck) attempt at a kind gesture is complicated by an unexpected obstacle. Lastly, Lana (Emmanuelle Chriqui), Sarah (Inde Navarette), and Kyle (Erik Valdez) adjust to their own new normal. Gregory Smith directed the episode written by Jai Jamison.
---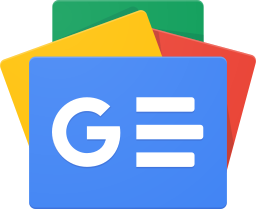 Stay up-to-date and support the site by following Bleeding Cool on Google News today!