Syfy Renews Krypton for Season 2 Prior to Season 1 Finale
I have been singing the praises of the Syfy series Krypton, and I must not be the only one — the network has announced the series has been renewed for a second season. The show that originally came across as a prequel story for Superman is so much more than that concept, and viewers have picked up on that.
The series is averaging 1.8 million viewers when looking at the Live+3 data, making it the network's most watched debut series for total viewers since 2014's Ascension. It's the second-highest-rated series on the network behind only The Magicians.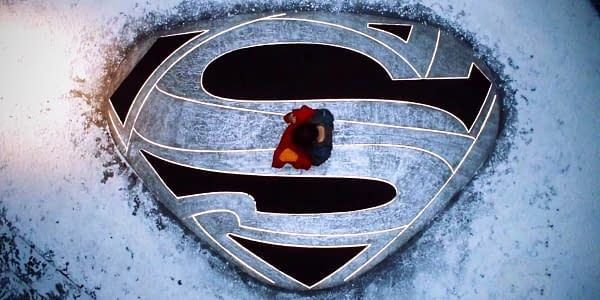 Set 200 years before the destruction of Krypton, the series follows Seg-El (Cameron Cuffe), Superman's grandfather, as he deals with the House of El losing its rank and trying to survive on a caste system planet. But his life take a massive turn when he is confronted by Adam Strange (Shaun Sipos), who tells him of his famous grandson and that someone has come to the past to make it so Kal-El never leaves for Earth. He warns of the coming of Brainiac (Blake Ritson). What follows is a series of unpredictable twists and turns that make Krypton a joy to watch, and you begin to feel that just because we know how it was supposed to happen, doesn't mean things are going to end where we think.
The series also stars Georgina Campbell, Wallis Day, Rasmus Hardiker, Ann Ogbomo, Ian McElhinney, Colin Salmon, and Elliot Cowan.
Krypton season 2 will air in 2019, joining another returning freshman series Happy! and three series coming back for fourth seasons: The Magicians, 12 Monkeys, and Channel Zero. 12 Monkeys will start its final season in June, and Channel Zero will be back in the fall.
The Krypton season 1 finale airs Wednesday at 10 p.m. on Syfy.
Source: Deadline