'Take Two' Gets Premiere Date, Sends Quantico to Fridays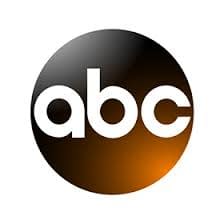 How do you follow up a successful run on Castle? If you're executive producers Terri Edda Miller and Andrew W. Marlowe, you flip the script and come up with Take Two. The new series has been in the works for two years before ABC gave it a straight-to-series order in November 2017. Now the 13-episode series is set to make its debut on Thursday, June 21st at 10 p.m. To free up the space, ABC is moving the recently cancelled Quantico, which still has 10 episodes to air, to Fridays starting May 25th.
Take Two stars Rachel Bilson as Sam Swift, an actress who used to be on a hit cop series before she had an epic breakdown on live television and ended up in rehab. Now trying to rebuild her life, she uses what strings she has left to start following a lone-wolf private detective named Eddie Valetik (Eddie Cibrian) so she can research her comeback part. While Eddie hates having her along, some of the skills she learned as a TV cop actually comes in handy on the streets. And when the press finds out that Sam helped solve a real high-profile case, Eddie's phone starts ringing off the hook.
ABC is actively looking to recapture the success they had with Castle. They also have The Rookie coming up starring Nathan Fillion as a 40-year-old rookie cop, which was picked up for series.