Taz Will Be Doing Commentary For AEW's Dark Matches In Philadelphia
The names just keep on rolling into AEW, as ECW alumni Taz will be joining the company for a night to do some commentary. The retired pro-wrestler has spent nearly two decades behind the mic, doing commentary for WWE and TNA/Impact, along with his own morning show Taz & The Moose on CBS Sports Radio. But he's been absent from the commentary table ever since he parted ways with TNA back in 2015. That all changed over the weekend.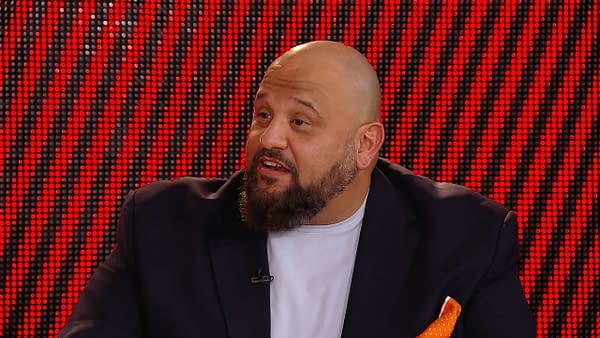 Taz made the announcement this week on his Twitter account, letting fans know he would be doing commentary for AEW Dark. This is the YouTube-exclusive show taped before the live show every Wednesday, featuring other talents from the roster who weren't highlighted live that week. Much like how WWE tapes Main Event for the WWE Network. From what we can gather, this will be a one-off appearance as AEW will be live at The Liacouras Center in Philadelphia, Pennsylvania on October 16th.
https://twitter.com/OfficialTAZ/status/1183081862245310464
We're sure the idea has already crossed their minds, but we'd love it if AWE Dark went into proper syndication to expose people without cable to the product. Much like how the WWF used to do it with Superstars and WCW did it with WorldWide. Having a second broadcast team with someone like Taz at the table would give the show it's own character and personality. But that's assuming they would want to go in that direction. As of when we're writing this, the first episode of AEW Dark has nearly 750k views on YouTube. In any case, hearing Taz doing commentary again is sure to spark more interest in the show.