That '90s Show: Mila Kunis Not Buying Jackie/Kelso/Fez Changes
That '70s Show star Mila Kunis isn't a fan of the changes to Jackie, Kelso & Fez's storyline between the original series & That '90s Show.
---
Most of the gang from That '70s Show is back together again for Netflix's That '90s Show, but not everyone was a fan of the results. Mila Kunis plays Jackie Burkhart in both series and we find her and her first boyfriend Michael Kelso (Ashton Kutcher) back together again. While married in real life, the fate of the two characters was dramatically different when the Fox series ended in 2006. The following contains spoilers for That '90s Show.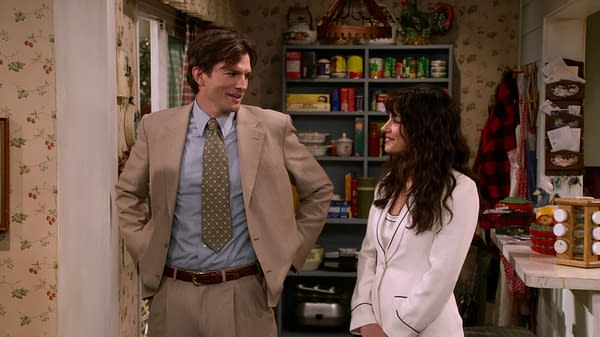 Rewriting That '70s Show Narrative for Jackie, Kelso, & Fez for That '90s Show
To catch everyone up, Kelso has a child with Brooke (Shannon Elizabeth) and moved to Chicago to be closer to them. While Kelso made a play with Jackie one more time, both agreed they have some growing up to do and she ends up with Fez (Wilmer Valderrama). Brooke and their daughter Betsy aren't mentioned in the Netflix series and Jackie and Michael have their own kid in Jay (Mace Coronel), who falls in love with series lead Leia Forman (Callie Haverda).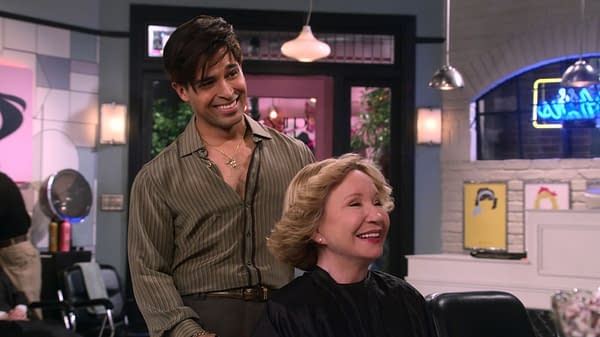 Fez, who owns his own salon in Chez Fez, explained his break up with Jackie in the second episode "Free Leia" to his long-time friend Kitty (Debra Jo Rupp), who doesn't know he's dating her neighbor and single mother, Sherri Runck (Andrea Anders). Commenting on the continuity concerns, "My husband and I are together in [the new show], which is weird 'cause we shouldn't have been. You know what, I called B.S. I was like, 'My character would be with Fez.' I think that I ended up with Wilmer's character, and I was like, 'Why are you and I together?' And also, he was married when '70s ended, to Shannon Elizabeth's character [Brooke]. Now we're like 20 years, no, 16 years later, whatever it is, and now we're married with a kid. And I was like, 'I don't know about this one.'" Kunis told Access Hollywood.
Provided Netflix renews That '90s Show, which let's face it is a coin flip in the streamer era, maybe we'll see the logic gap close a bit on that and we'll see more of the original cast share scenes together again. Topher Grace (Eric Forman), Kutcher, and Kunis were only in the pilot episode. Don Stark (Bob Pinciotti) was also only in one episode while Laura Prepon, Valderrama, and Tommy Chong were in multiple episodes. Season one of That '90s Show is available to stream on Netflix.