That '90s Show: Debra Jo Rupp Sensed Kunis/Kutcher Real-Life Romance
That '90s Show star Debra Jo Rupp sensed a "spark" between co-stars Mila Kunis and Ashton Kutcher since their original That '70s Show days.
---
Things had a way to come full circle in the world of That '70s Show between stars Mila Kunis and Ashton Kutcher, who played the self-absorbed Jackie Burkhart and lovable buffoon Michael Kelso, respectively. When the series originally premiered on Fox in 1998, the opening arc between younger Jackie and older Kelso was that the two started dating each other while in high school. In real life, after the series ended in 2006, the two ended up married and raised a family. With the two reuniting for the Netflix legacy sequel That '90s Show, star Debra Jo Rupp, who plays Kitty Forman, opened up to Access Hollywood, recalling the "spark" they have.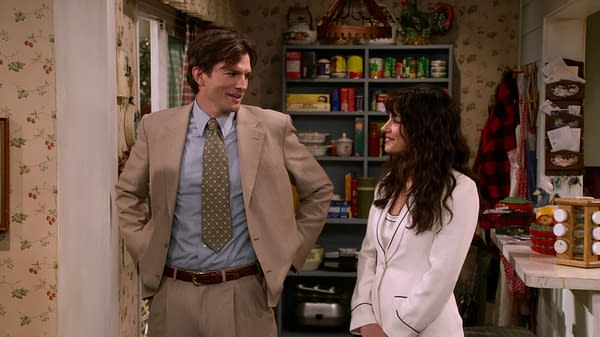 The "Spark" Between 'That '70s Show' Alum Mila Kunis and Ashton Kutcher
"It was quite a while after [That] '70s Show had ended, and there was kind of a little spark thing that was happening with Mila and Ashton. I caught that. I absolutely caught that," Rupp said. While admitting she didn't think the relationship was going to go anywhere when Kunis and Kutcher started dating around the time of the Fox sitcom's reunion in 2012, the WandaVision star is glad about how it went. "I was like, 'You go!'" she said. "It's kind of perfect."
When The Family Guy star was originally cast, she admitted lying to producers about her age, saying she was 18 when she was 14. Producers were looking for older teen actors to cast at the time. Kunis, along with Laura Prepon, (Donna) Wilmer Valderrama (Fez), Rupp, Kurtwood Smith (Red), and Danny Masterson (Hyde) are the only cast members to appear in all 200 episodes of That '70s Show. Stars Topher Grace (Eric) appeared in 178 and Kutcher in 183. With Rupp and Smith front and center on the Netflix series Grace, Kunis, and Kutcher only appears in the pilot episode of That '90s Show with Prepon, Valderrama, and Tommy Chong (Leo) reprising their roles in several episodes. The series also stars Callie Haverda, Ashley Aufderheide Mace Coronel, Maxwell Acee Donovan, Reyn Doi, and Sam Morelos. Season one is available to stream on Netflix.
---
---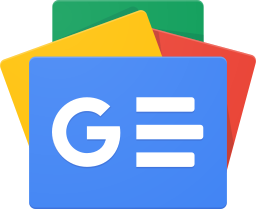 Stay up-to-date and support the site by following Bleeding Cool on Google News today!