"The Auteur": Taika Waititi, Jude Law Eyeing Hollywood Satire Series for Showtime [REPORT]
Academy Award-winning writer/director/actor Taika Waititi (JoJo Rabbit) and The New Pope star Jude Law may not be looking to "bite the hand that feeds them" with their reported-but-not-yet-confirmed limited series The Auteur, it appears Showtime is looking to bite on the project in a big way.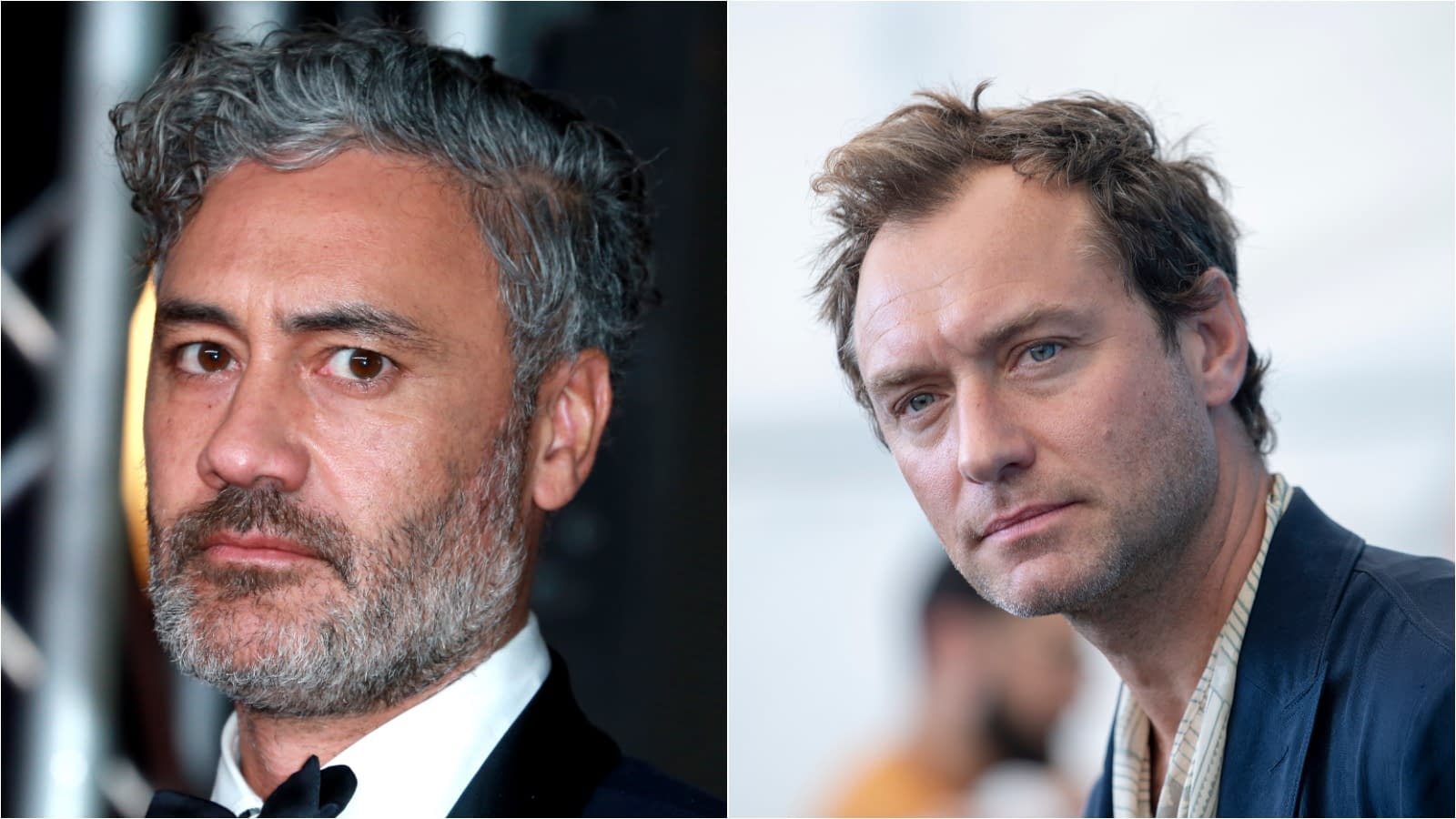 Based on the graphic novel The Auteur from James Callahan and Rick Spears, the satirical series is told from the perspective of an eccentric Hollywood "auteur" (the role Law is currently in negotiations for). Waititi will executive produce, co-write with Peter Warren, and direct several episodes – though the exact number of episodes in total is still unknown as the project is still in development. Waititi and Law executive produce alongside Closed on Mondays' Eric Gitter. Endeavor Content and Legendary Entertainment serve as the production studios.
It will be interesting to see where The Auteur fits into Waititi and Law's respective schedules. Waititi is currently penning Thor: Love and Thunder, with the film expected to go into production later this year. Law's no stranger big-budget franchises, either: his work on the third installment of the Frantatic Beasts franchise should be kicking into high gear very soon.

Originally published by Oni Press in 2014, here's a look at Callahan and Spears' graphic novel The Auteur: Fresh off the biggest bomb in Hollywood history, disgraced and desperate producer Nathan T. Rex enters a downward spiral of drugs and depravity in a quest to resurrect his career and save his soul. Over budget and behind schedule on the latest installment of the horror franchise, PRESIDENTS DAY, T. Rex is backed into a corner by bad publicity, a crap project, and a jerk studio exec, but finds salvation at a strip club by huffing glue, and a chance encounter with cable news. Welcome to the most deranged, notorious, and hilarious comic of 2014! We apologize in advance.