Hulu has been developing a lot of kid's programming lately, and today, we get to see the first official trailer for the upcoming animated series, The Bravest Knight.
The Bravest Knight follows the early adventures of Sir Cedric, who tells stories of how he went from being a humble pumpkin farmer to becoming the Bravest Knight who ever lived to his daughter, Nia.
Nia is training to be a knight herself, and is eager to hear these stories from her dads.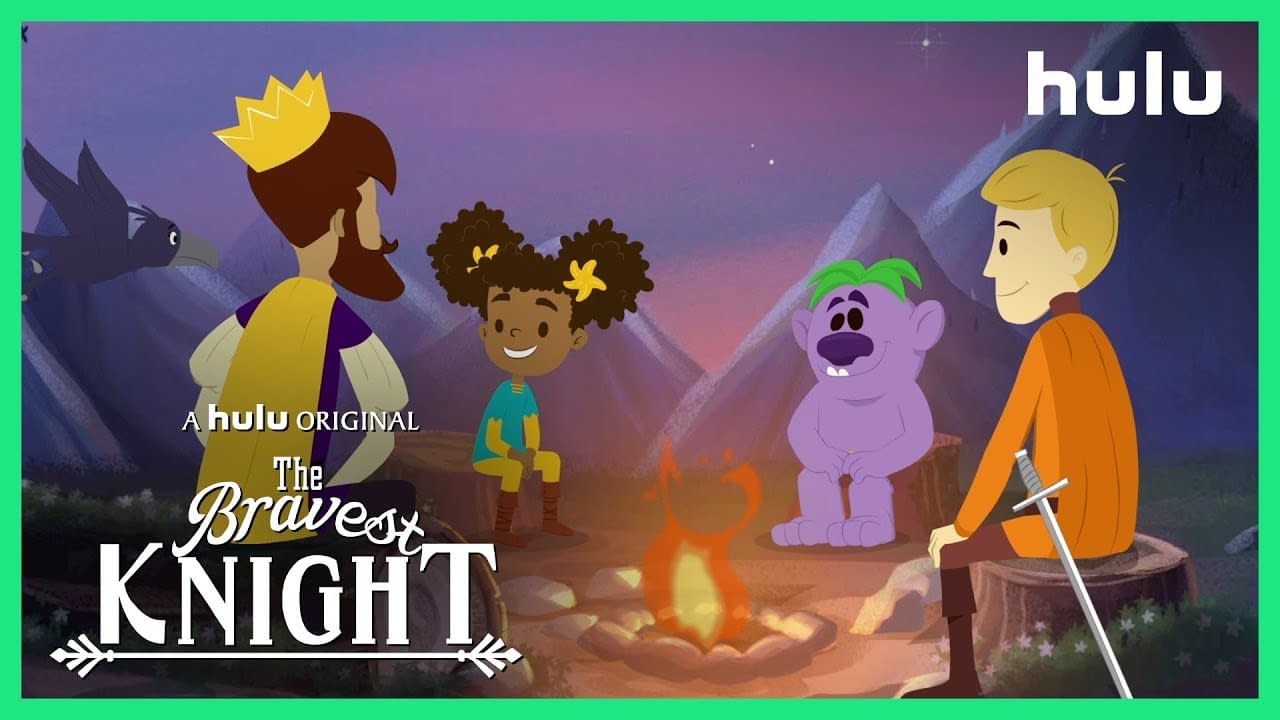 Those stories revolve around the concepts of justice, honor, compassion for others, not just being a big, brave knight. The series will also show that gay couples are natural, loving, and care for each other, which could help counteract some of ingrained societal prejudice aimed at LGBTQ families.
Sir Cedric is married to the love of his life, Prince Andrew, and they are raising their daughter together with the help of Cedric's troll buddy, Grunt. The series is based off of The Bravest Knight Who Ever Lived, a popular children's book by Daniel Errico.
The series has a fantastic line-up of voice talent, lead by T.R. Knight, who voices Sir Cedric, and Bobby Moynihan, who is voicing Grunt the troll. Storm Reid plays Cedric's daughter, Nia, with additional voice work from RuPaul, Wanda Sykes, Christine Baranski, Wilson Cruz, Teri Polo, Steven Weber, A.J. McLean, Donna Murphy, Dot-Marie Jones, Chance Hurstfield, and Maz Jobrani.
You can hear all of that voice talent in action in the new trailer for The Bravest Knight, which was just released by Hulu. I'm really enjoying Cedric's pumpkin helmet, check it out!
The series is joining a growing list of original programming for children on Hulu, alongside Holly Hobbie, Doozers, and Find Me in Paris. Look for The Bravest Knight when the first five episodes launch on June 21st.
The Bravest Knight will be produced by Big Bad Boo Studios.
Enjoyed this article? Share it!