The Falcon and the Winter Soldier, Carnival Row Are Travel Ban Exempt
On Tuesday, the European Union (EU) named the 14 countries from outside of the EU who could enter starting July 1- and the U.S was not on that list due to our country's continued growing number of COVID-19 cases. To say that got a whole lot of people here in The States who work on television productions nervous would be an understatement of the highest regard. But for Amazon Prime's Carnival Row and Disney+'s The Falcon and the Winter Soldier, some good news from the Czech Republic: the ban does not apply to you, as you are considered "essential workers."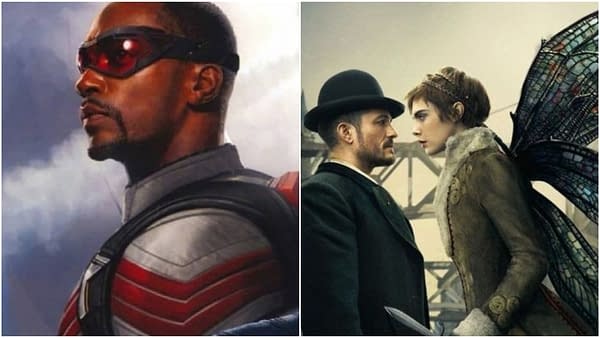 In a letter sent to Hollywood production executives (and obtained exclusively by Variety), Pavlína Žipková, head of the Czech Film Commission, clarified the who is and is not banned from entering the country: "In relation to the EU declaring a travel ban on the U.S., please let me assure you this is not valid for economic workers but tourism travelers only. Filmmakers of all nations are welcome in the Czech Republic." In order to guarantee "a smooth cross-border transportation of U.S. filmmakers," productions will be required to submit two documents. First, a "Confirmation of Performance of Economic Activities in the Interest of the Czech Republic" must be signed by Culture Minister Lubomir Zaoralek. Following that, a "Declaration Concerning Arrival of a Foreign Crew Member" must be signed by the director of the Czech Film Fund, Helena Bezdek Frankova.
Once a U.S. production submits their respective cast/crew lists to its Czech co-production partner, the Czech Film Fund will issue the documents. Carnival Row and The Falcon and the Winter Soldier share the same production partner Stillking, which has started fielding calls from other U.S. studios and producers looking to relocate productions to its European bases in Prague, Budapest, and Bucharest. Of the two series, The Falcon and the Winter Soldier is the one under the most pressure as it's expected to kick off this fall as the first new live-action Marvel Studios series under the Disney+ banner.