The Falcon and the Winter Soldier: Daniel Brühl Talks Going Zemo Again
With the Czech Republic's government clarifying that television and film productions were "essential workers" and exempt from the European Union ban at the end of last month, productions like Disney+ and Marvel Studios' The Falcon and the Winter Soldier have started working up new timelines that will get productions back on track while adding by COVID-19 prevention policies. Speaking with Collider ahead of the premiere of TNT's The Alienist: Angel of Darkness later this month, series star Daniel Brühl offered his thoughts on returning as "uber-big bad" Zemo as well as what he knows about the production delay.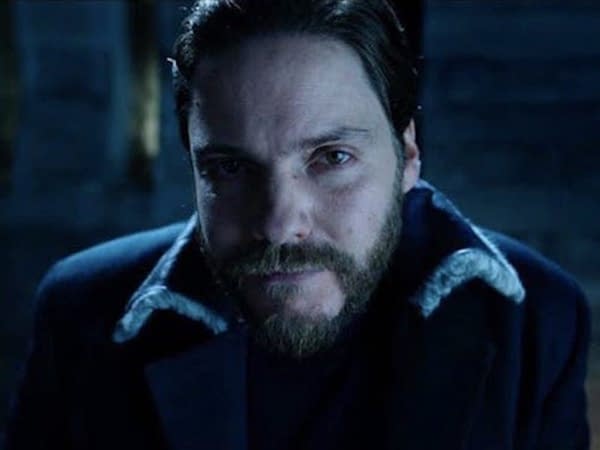 When it comes to returning to the mask, Brühl welcomed the experience for both its familiarity as well as its feeling of being "something completely new and something fresh," saying, "It was funny because Angel of Darkness was the first time I'd ever revisited something and came back to the same project again, or to go on playing that part. And then, whilst I was shooting Angel of Darkness, I got the news that they wanted me to come back to shoot The Falcon and the Winter Soldier. I remember that Kari Skogland, the director, came to Budapest and we recorded something with me being Zemo, and I was very happy and enthusiastic to see the mask."
Brühl continued, "I was incredibly thrilled to go back because I remember that I had a lot of fun being in something completely different and getting to explore the MCU and become part of that. I have the fondest memories of collaborating with all of these wonderful actors, and to see Sebastian Stan again, and Anthony Mackie, this time around, and to come back to something which, on the one hand, felt common and known, and on the other hand, being something completely new and something fresh."
So when will the series be able to wrap up production and get fans salivating with speculation, considering it was originally expected for next month. Brühl isn't sure: "We were affected by the coronavirus whilst we were shooting the show, so hopefully we'll be able to return very soon. We were not able to finish and to wrap it up. That's still something that we have to do. Fingers crossed that it will happen, as soon as possible."
Directed by Kari Skogland, The Falcon and the Winter Soldier features Anthony Mackie aka Sam Wilson aka The Falcon and Sebastian Stan (Bucky Barnes aka Winter Soldier) returning to their feature film roles, alongside Emily VanCamp (SHIELD agent Sharon Carter), Daniel Bruhl (Baron Zemo), Wyatt Russell (John Walker aka US Agent), Desmond Chiam (Now Apocalypse), and Miki Ishikawa (The Terror: Infamy). Noah Mills (The Enemy Within, The Brave) and Carl Lumbly (Supergirl, Alias) were recently cast in undisclosed roles.