The Flash Releases the Official Season 5 Synopsis
The Flash season 5 premiere is racing closer and closer. This morning The CW released the official synopsis for the new season, and as expected Nora is going to play quite a key role. Read that and check out the season 5 trailer down below!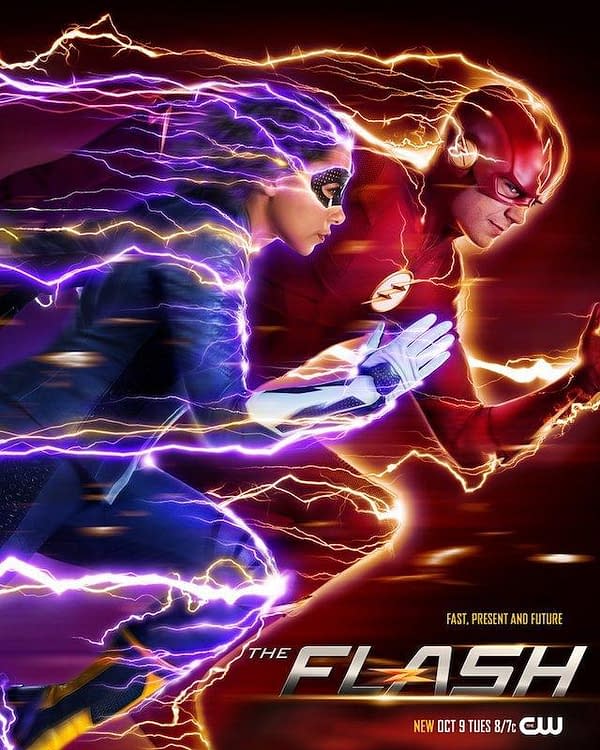 Matching wits with The Thinker, who by season's end had harnessed the powers of all twelve bus metas he created, stretched Team Flash to their limits, but with the help of some new allies, Barry Allen (aka The Flash) and company were able to put a stop to the Enlightenment and save Central City once again.

After an unexpected guest from the future, Nora West-Allen (Jessica Parker Kennedy), appears at their home, Barry (Grant Gustin) and Iris (Candice Patton,) must figure out how to get her back to the future without disrupting the timeline…even more than she already has. Team Flash must work together to send Nora back, while simultaneously fighting off another villainous meta.
https://www.youtube.com/watch?v=AZ65JKBLoq8
I have to say, I hope this season is a little less dour. Season 4 was a real downer of a season, and that is not a tone I really associate with The Flash. Hopefully Nora and her arrival injects a little more pep into the proceedings this year. Also: her costume is amazing and coupled with Barry's new suit the look of the show will feel fresh again. Its the little things I guess.
The Flash season 5 races onto The CW on Tuesday October 9th at 8 PM.