Posted in: Arrow, CW, Preview, TV | Tagged: arrow, arrowverse, stephen amell, The Flash
---
The Flash: Stephen Amell Video Honors Arrowverse Composer Blake Neely
Stephen Amell honored Arrowverse Composer Blake Neely and shared a video of Neely scoring the series finale of The CW's The Flash.
---
Just when we thought there were no more "feels" left to be kicked when it came to the end of The CW's Grant Gustin, Candice Patton & Danielle Panabaker-starring The Flash and (at least for now?) the Arrowverse, leave it to Stephen Amell (Oliver Queen, Arrow) to have one more gem left to share. And all joking aside, it really is a gem – a musical one. In the following tweet, Amell pays tribute to veteran Arrowverse composer Blake Neely and shares a video highlighting Neely at work composing the final moments of the score for The Flash finale – the composer's 641st Arrrowverse episode.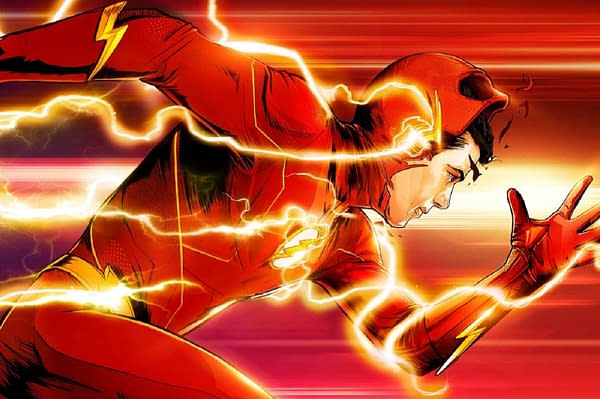 Here's a look at Amell's tweet from earlier today sharing a peek inside the scoring of the series finale (followed by some additional thoughts about Gustin, The Flash, the Arrowverse, and much more):
Stephen Amell on Meeting Grant Gustin; Arrowverse Memories
In a recent interview with EW, Amell discussed how it feels to witness the end of an era that he was key in helping create, what he thought of Gustin when he first met him, and what his biggest memories will be from his Arrowverse run. Here are some highlights (and you can check out the full interview here):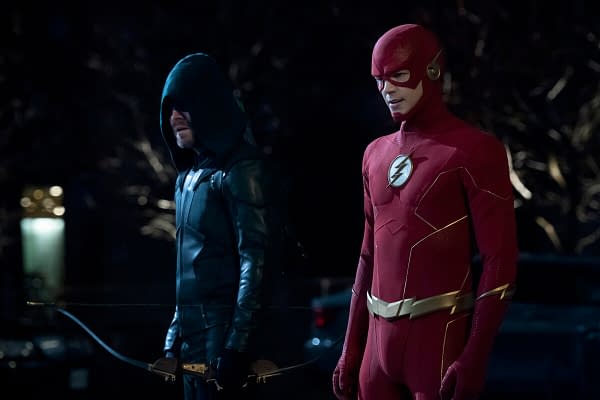 "My first impression of Grant is actually, I think when I was at my most impressed with him, it was the table read for his introductory episode, and he had the majority of lines and a lot of the scientific jargon and a lot of the Barry Allen sort of chatter that we've all come to know that was very foreign to what we did on our show," Amell shared when asked what he first thought of Gustin ahead of their working together on the backdoor pilot storyline. "He's still a young guy now, certainly, and this is 10 years ago, so I can imagine that it would be very intimidating to come in there and basically be the star in the middle of a table read with a bunch of people that have just spent the past year and a half grinding together and are tired because it's almost Christmas break. But he was just great."
"I know I'm being effusive, but when he got on set, he just had that energy," Amell continued. "I think back to the very first time that Oliver and Barry interacted; I think that I found something in the character by working with Grant that I hadn't discovered before. When I go back, and I look at the first season of 'Arrow' specifically, it's a very difficult watch for me because they very much wanted Oliver to be this removed, suffering-from-PTSD figure, this solitary figure, and it wasn't until later seasons that I feel like I fully realized what I could do with the character. Whereas to me, it feels like Grant came in just fully formed, which is super impressive."
As for what he will take away from his run in the Arrowverse and all of those wonderful crossovers, Amell has a few things already in mind. "I remember it for my first appearance on 'The Flash.' I remember it for the first time Oliver and Barry get to interact with Superman for the first time and Supergirl. I mean, come on. That's me feeling like a kid, dream come true. And then Grant and Melissa [Benoist]and I going to Chicago to shoot the scenes for the introduction of Ruby Rose as Batwoman was a pretty unique scenario. They flew us out there after a day of shooting on a private jet to Chicago, and we shot there for a couple of days. That was pretty cool," Amell shared.
---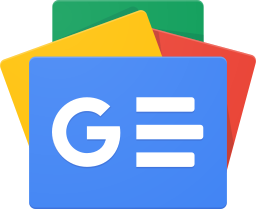 Stay up-to-date and support the site by following Bleeding Cool on Google News today!