SHOWTIME series Shameless is returning this month for the backhalf of season 9, and "The Gallagher Struggle" continues in a big way.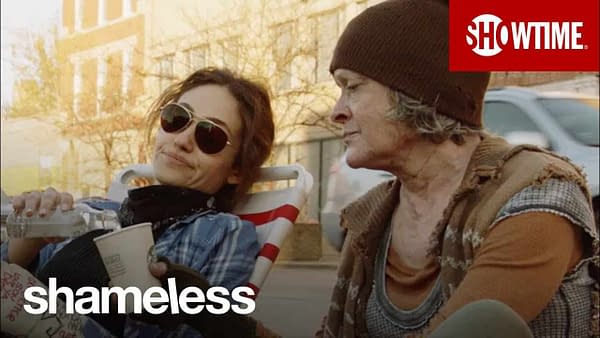 In a new (short) trailer released for season 9.5, we get a glimpse of what's to come in the final few episodes for Emmy Rossum as eldest child Fiona Gallagher:
Rossum revealed last year that she was ready to leave the series, after fighting–and winning–a very public battle for pay equity with her male co-star William H. Macy. She's now commented that one of her reasons for leaving when she is has to do with "still loving the series".
She spoke to Shape Magazine about it, saying:
"I made 110 episodes playing the character of Fiona, and it's been an incredible journey. I've learned a lot about myself as a person and as an actor. I want to leave the show while I still love it, and I know the door is open to come back if that feels right. I'm also extremely proud of what I was able to accomplish off-screen, with my negotiation for equal pay and the effect that had on other women in the industry and in general."
Shameless Executive Producer John Wells did tease TVLine saying there was every chance that Fiona could still maybe be happy, saying:
"I hope that at the end of the next seven episodes that you'll feel pleased about where she ends up. But I don't want to suggest that suddenly everything is rosy for Fiona."
SHOWTIME's Shameless returns for season 9.5 on Sunday, January 20th.
Enjoyed this article? Share it!