'The Goldbergs' Season 6, Episode 21 "I Lost on Jeopardy" Review: Solid Outing, Too Many Answers in Question Form [Spoilers]
Welcome to Bleeding Cool's review and recap of ABC's The Goldbergs. This week, ABC's sister shows The Goldbergs and Schooled were all about foreshadowing. Foreshadowing what? We'll get there; just stay with me on this one…
Erica's feeling the pressure to do something with her life on the one year anniversary of dropping out of college and moving back home. Rather than let Murray handle this in his typical, abrupt manner, Bev pops in a VHS of Erica dominating her 7th grade Quiz Bowl. Instead of seeing that as a challenge to get back out there and go to school, Erica decides to parlay her ability to buzz in with the right answer into a career as a professional game show contestant.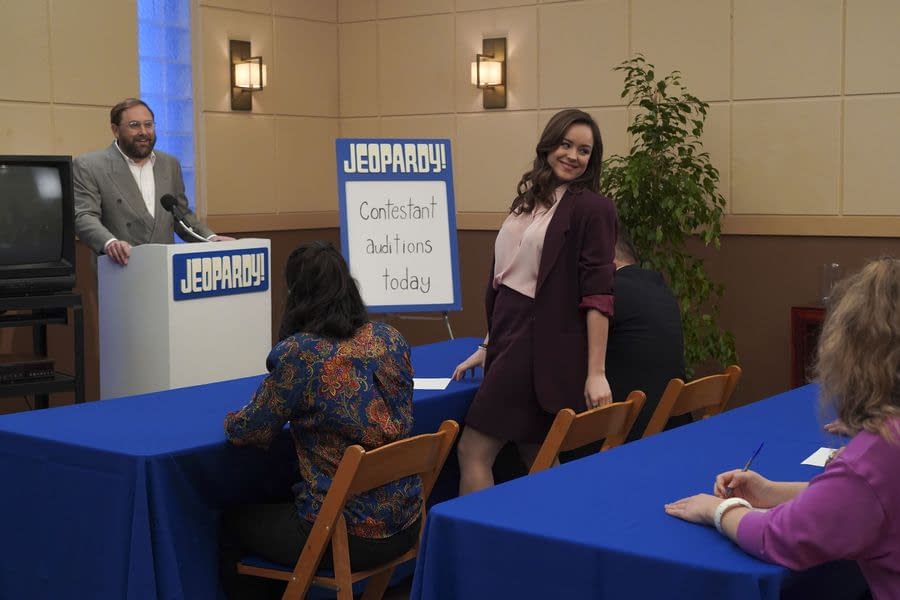 Fortunately for Erica, she gets a call to audition for Jeopardy. Unfortunately for Erica, the audition requires more than just answering questions correctly. During the interview portion, it becomes clear that the producers are looking for people who have done something extraordinary (or at the least out of the ordinary) with their lives in the past year. Heartbroken at being rejected, Erica finally decides to take another look at college.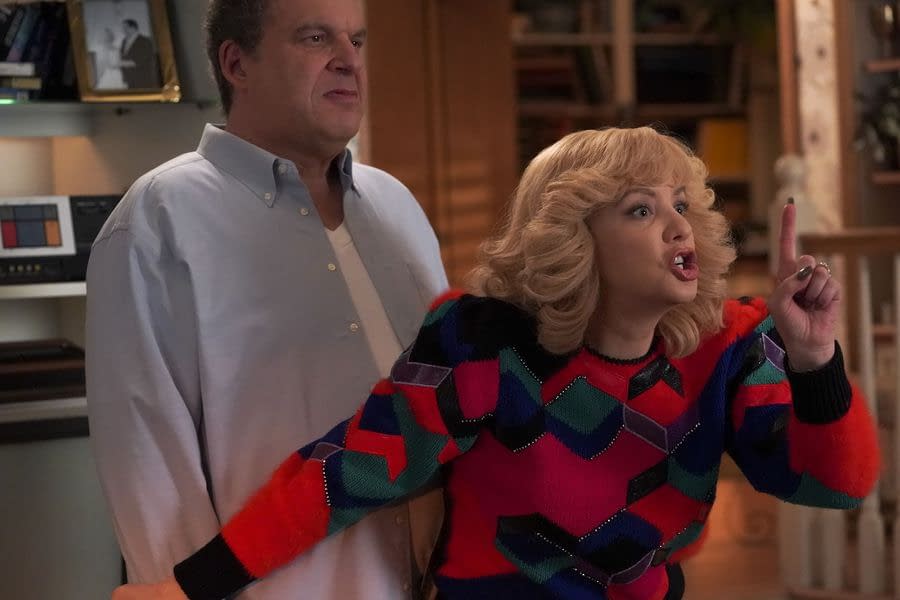 The primary storyline was fantastic this week. The whole episode was high-energy, and Wendi McLendon-Covey was hilarious as an indignant Bev when Erica threatens to go on the Family Feud alone. The storyline didn't wrap up with an "all's sunshine at the end of 30 minutes" conclusion that is typical of many single-camera sitcoms, so kudos to the writers for not handing us a traditional happy ending. While we're handing out trophies, the MVP this episode goes to Hayley Orrantia for her portrayal of Erica's despair over her own choices. There are some lines in the final minutes of the episode that are heartbreakingly delivered.
At the same time, without resolution, this episode felt like the end of the second act in a three act play, making it a transitional episode. With only two new episodes left this season–and the finale centering on Barry and the JTP's graduation–this episode might feel like a bit of a throw-away in terms of plot, but I think I see where we're headed.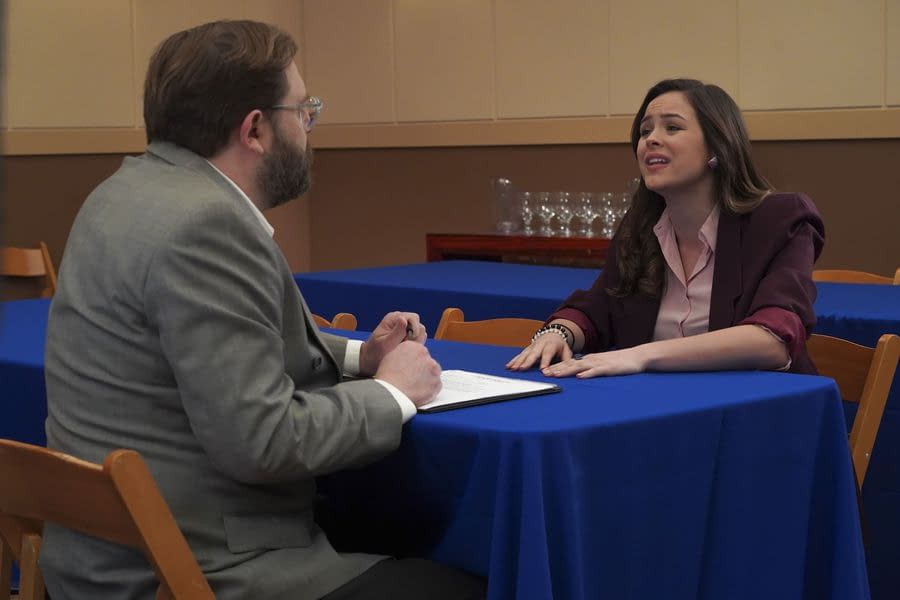 Speaking of Barry's graduation and the foreshadowing mentioned earlier (you didn't think I had forgotten, did you?), Barry and the JTP are divided into the blue team and the yellow team for the school's end of the year Color Day, which pits students against one another in a series of competitions. It's in the days leading up to the event that Kim, a girl who has been in the background of Barry's big moments for the past four years, decides to confess that she's had a thing for Barry all along and won't graduate without asking Barry out on a date. Barry, however, is still hung up on Lainey, and reasonably so. It was only a few months ago that the two were going to be married.
Rather than confront his feelings, Barry sabotages his chance with Kim by claiming that she, a member of the yellow team, is playing mind games in order to keep Barry from winning the trophy for the blue team. In the end, Barry is honest with Kim about the fact that he's still a mess about Lainey and the time isn't right yet for him to see someone else. The episode ends with Barry acknowledging that if it's meant to happen between himself and Kim, then sometime down the road it'll happen.

And there's the set up. We know that after graduation, Barry goes on to become a doctor, an interest he expresses upon getting an A on his science test. It's during that same science class that the teacher, played with creepy glee by Steve Guttenberg, points out that Barry and Kim would make a good couple. Now, you take the foreshadowing in this episode of The Goldbergs, pair it with the foreshadowing in this week's episode of Schooled, and add the fact that the final episode of the first season of Schooled is titled "Dr. Barry", and I think we're in for a season finale on Schooled that sees Barry successful and married to Kim ten years in the future.
For how that might impact Schooled going forward, be sure to check out Bleeding Cool's review of this week's episode of Schooled, "Glascott's Mascot" – and don't forget: The Goldbergs airs Wednesday nights at 8 p.m. ET/7 p.m. CT on ABC.