"The Good Place" Proved "The Answer" to Number of Magical Questions [SPOILER REVIEW]
I don't know about you, but I am on the edge of my couch every single week after finishing an episode of NBC's The Good Place. I know it's their final season, but these cliffhangers are absolutely killing me!
Like last week, when they literally left us on the bombshell that Chidi is the key to saving the human race and all of the afterlife because the Judge wants to reboot Earth?
Yeah, it's been a long week's wait for that one. But success! We have the new episode, and it's adorable.
Like, beyond adorable. Imagine a pile of cute cuddly bunnies and baby kittens playing together and being fuzzy and adorable and multiply all the warm fuzzies by like a million. That's how cute this week's episode was.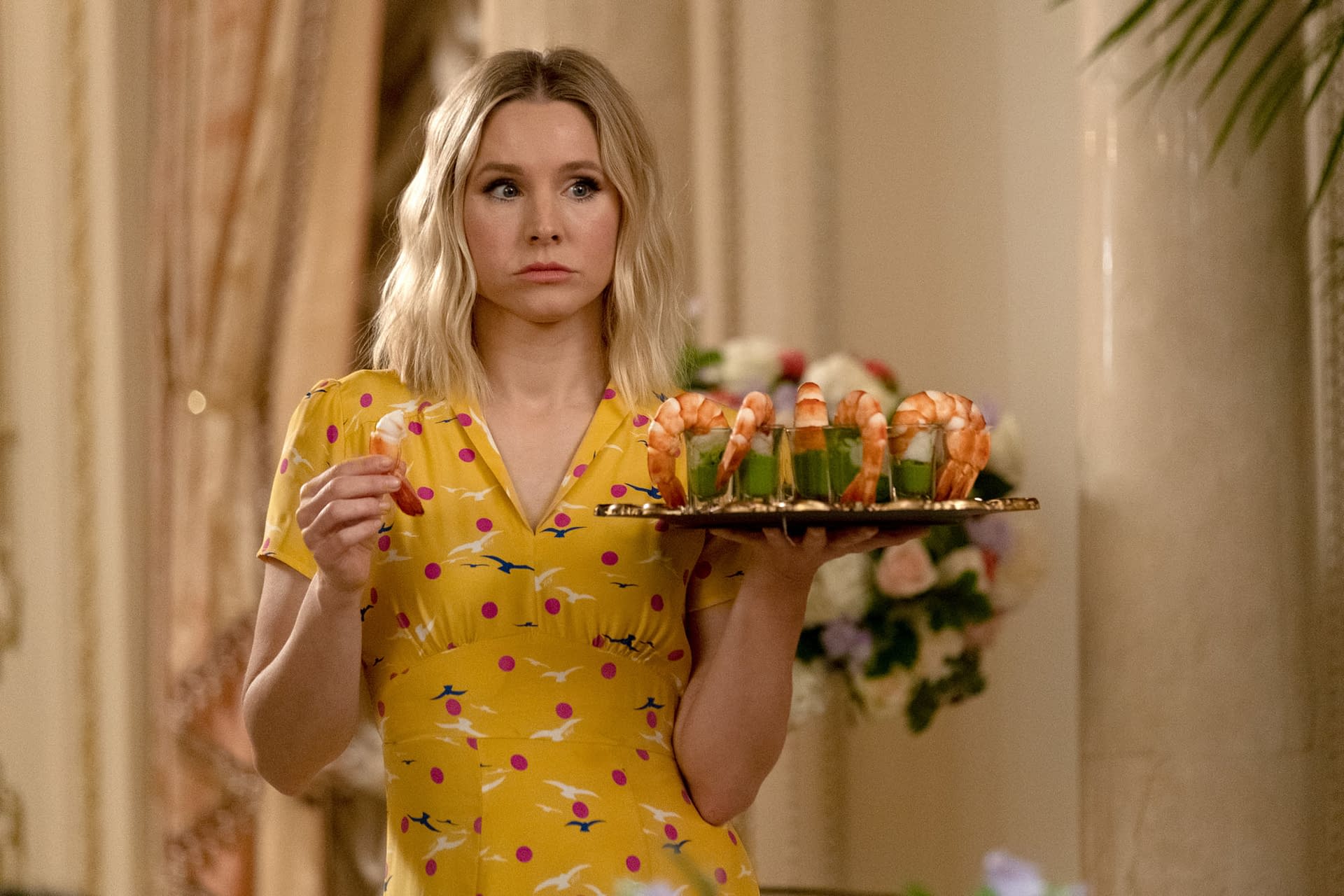 And if you haven't seen it, go watch it. What are you doing here? Go catch up, I'll still be here after you do.
So, you've seen the episode. You know that it's basically a Chidi clip show of his entire existence up until now.
Thoughts: baby Chidi is adorable, he brings up like so many good questions, I've basically never related harder to a television character in the history of the half-hour, and is it kind of bad that I want to try a duvall ditchwater drink? What? It's a Jacksonville delicacy!
Seriously though, the way this show casually but profoundly brings up moral philosophy and ethical questions in real ways and practical scenarios has taught me more than all 7 years of college ever did.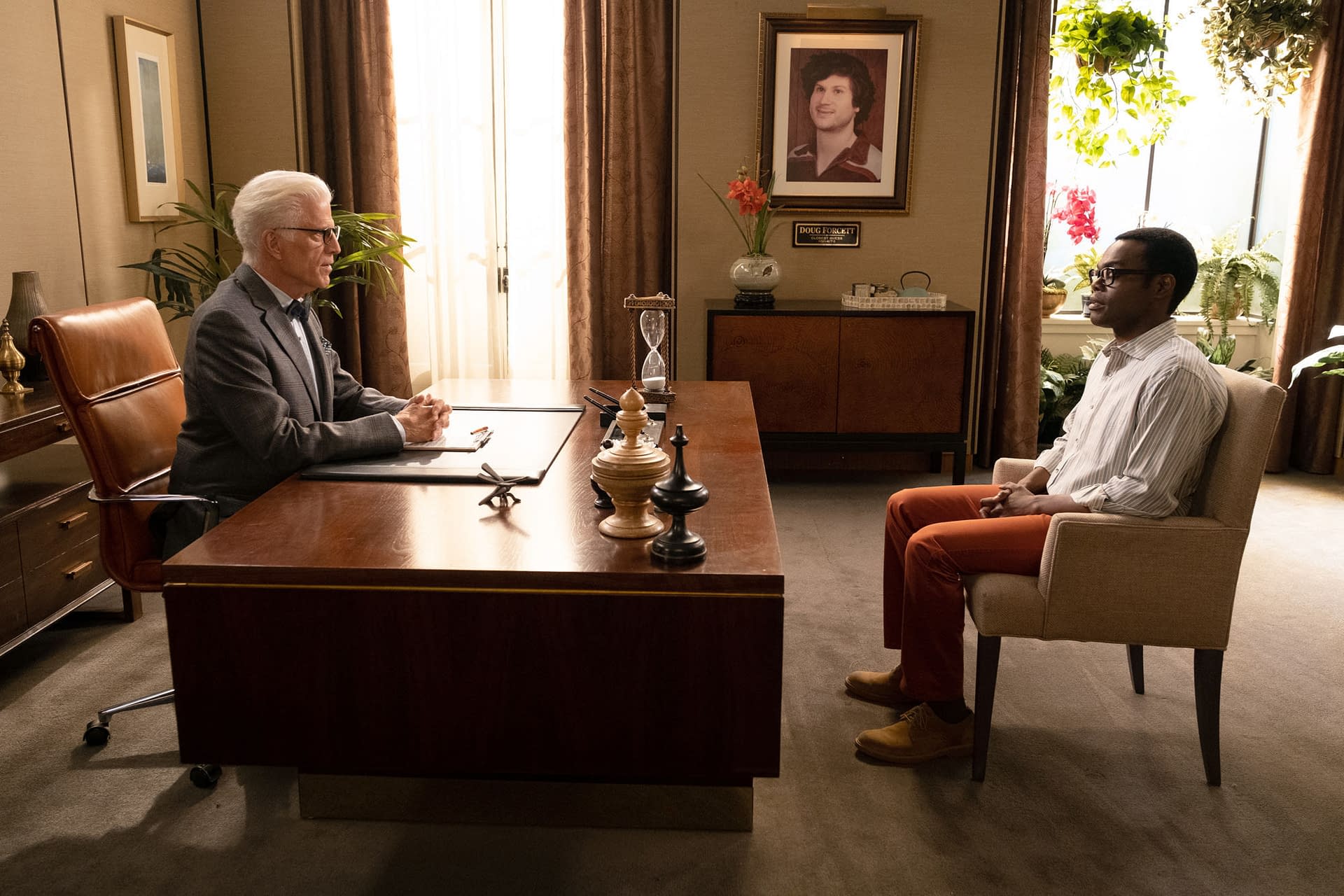 Don't get me wrong, I learned lots of things – like that the duvall ditchwater may be delicious, but it's probably a bad idea, and that you should absolutely not post an ad on Facebook Marketplace searching for someone to write your Hamlet essay – but for real, it just feels like this is more practically educational and beneficial than all of sophomore sociology class (sorry Prof. Assante).
It's like how children's television teaches children stuff that sticks around more vividly than learning the same stuff in school. Like that, but for adults and the soul. I'm getting off track here, but you get what I mean.
Aside from being educational, the episode isn't just another clip show. I mean, it is – but it's all of clips we've never seen before, almost like deleted scenes. We know the context and scenario, but some of the characters and these conversations are entirely new to us.
I can't help but feel like it's a small gift to us fans. I mean, this whole final season feels like that sometimes, but this is just a little extra magical. Like when you get an extra topping for free at the ice cream place, or when the lady forgets to ring up one of your sweaters at forever 21 and you don't realize it until you're already home and then figure, "score, free sweater!".
…Not that that's ever happened. What? You shut up.
Anyhow.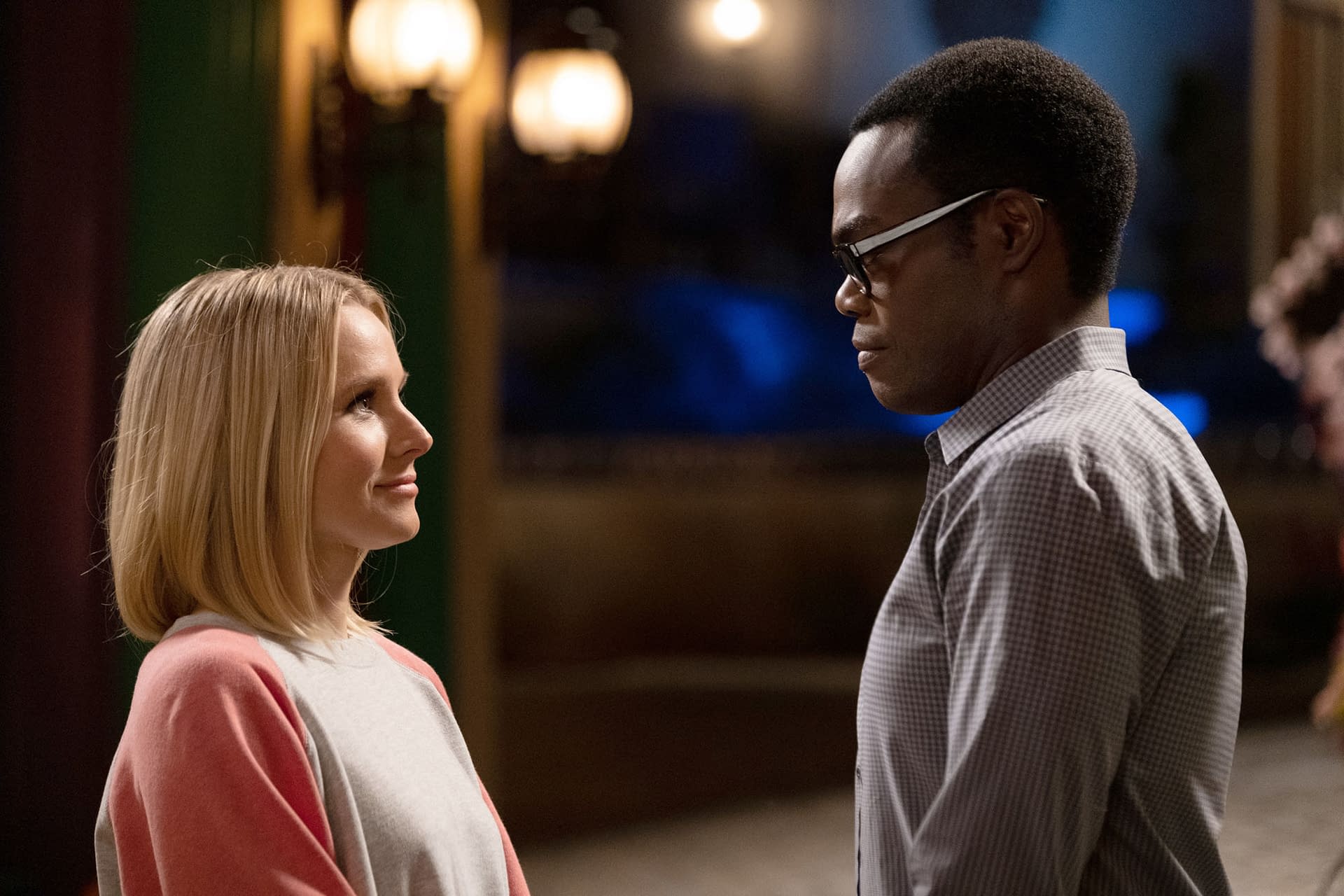 This week's episode is fantastic and gives us answers to life and just makes me feel extra positive about things, which is awesome – especially going into the holidays.
Speaking of the holidays, that means we won't get another new episode until January. That's like, a month and a half away! At least it left on a positive note?
But we need to know how Chidi saves the afterlife! If everyone's looking to him for the answer, but he knows there is no answer – aah! This suspense is too much! I just need some cute Chidi and Eleanor being adorable moments now.