Somewhere during season 4 of The Magicians, something unexpected happened. Margo Hanson (Summer Bishil) became my favorite character. She's brash, profane as hell, and exceptionally human. She's also the toughest person in at least two realms.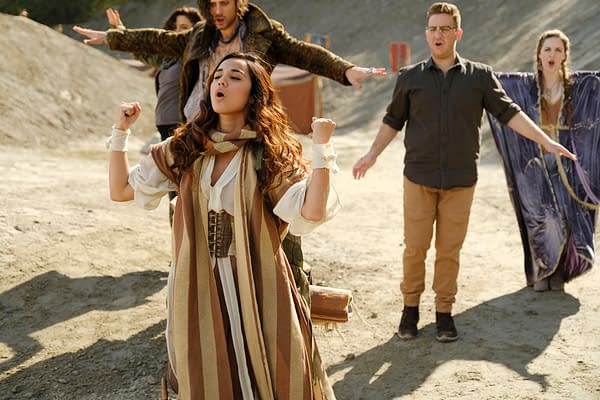 "All That Hard, Glossy Armor" is certainly an ensemble episode, and there is plenty going on with the Brakebills kids on earth- but this is Margo's episode. Not only that, this is Margo's musical episode, and the vehicle for that is a clever, lizard-sweat induced hallucination.
Margo's quasi-boyfriend Josh (Trevor Einhorn) gave Margo an iPod stocked with '80s power ballads, so it makes sense that her first hallucination is Eliot (Hale Appleman) singing The Pretenders "Don't Get Me Wrong". Eliot is pure Lizard King here, Jim Morrison personified as Judas from Jesus Christ Superstar. Appleman is, of course, incredible, adding a sweet-souled muse to Margo's quest.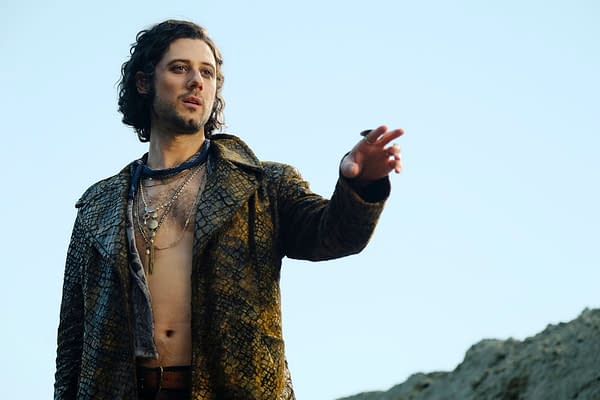 Back on earth, Quentin (Jason Ralph), Julia (Stella Maeve) and Penny (Arjun Gupta) are trying to track down a Celtic trickster god before the Monster can kill him, and lay claim to the last piece needed to assemble an ancient god-body. And there's a twist here, too, which we'll cover in spoiler land.
Alice (Olivia Taylor Dudley) and Kady (Jade Tailor) try to convince Zelda (Mageina Tovah) that the Library is hoarding magic, but Zelda is reluctant to believe that the organization she believes in could do something so nefarious.
Let's look at some spoilers, because there is a ton of stuff going on.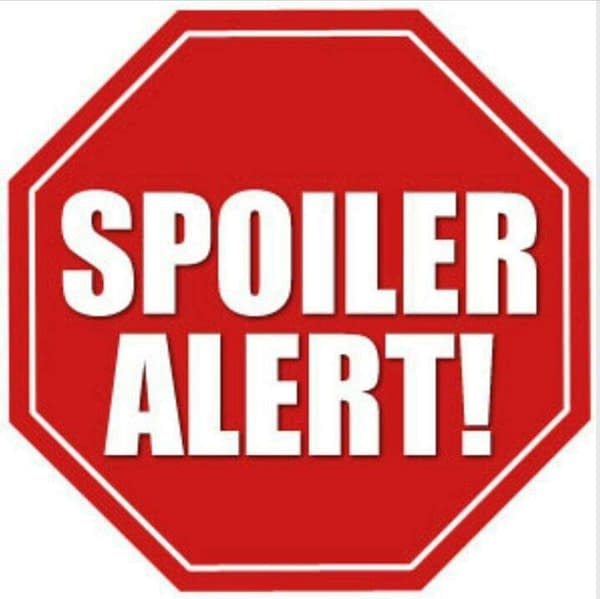 Margo ends up going on a quest to build a weapon that could sever the Monster's hold on Eliot without killing the host body. On said quest, she stumbles into a small village, where demons are said to possess women who get too emotional. The only way to save these women is for the men to take the demons into themselves, which kills them, but the chief can sever the hold while the medicine woman imprisons the demon.
The women of the village are beholden to the men, then, and cannot express emotion without summoning the demons.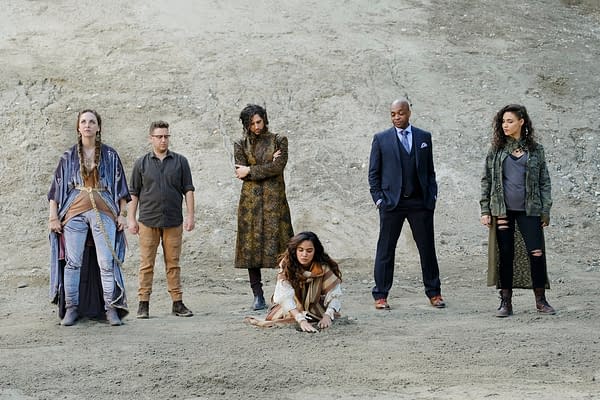 The chief can sever the demon's hold on the men with two axes, each exactly like what Margo needs to free Eliot. The chief, of course, claims she couldn't control the axes, and that she would need to make her own.
Margo stays on mission, with her burgeoning musical entourage following her out into the desert to gather the rare black sands needed to forge her own weapon. She loses her patience, and one of the demons shows up-
But not to possess Margo, only to help.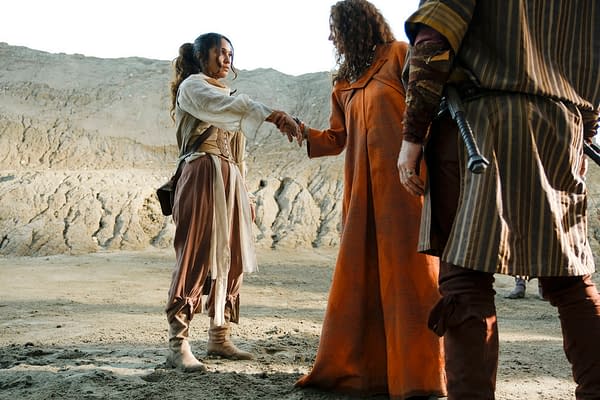 Margo learns that the village elders have been using some antiquated superstitions to keep women from tapping into a power that only they can control. Margo brings that to an end in a finale that got me pretty pumped up- Margo lays waste to the systematic control scheme of the village, literally empowers the women, and has a pair of magical axes.
I think the Monster is in trouble now.
There's some amazingly powerful scenes with Margo coming to terms with who she is, and with systemic, institutionalized sexism in our society. It's really well written, and Bishil knocks it all out of the park.
Oh, and a moment for the music! Aside from Eliot, Margo is joined by hallucinations of Fen (Brittany Curran), Josh, Kady, and Dean Fogg (Rick Worthy). Each represents a different aspect of Margo's ego, and there's some great comedy worked into the music.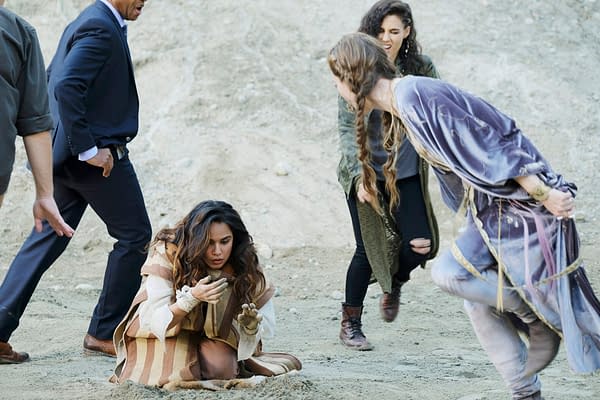 Especially with Kady, who Margo is clearly annoyed by.
The other big reveal this episode is that the god body the monster is trying to build is not his own, but his sister's, which gives the Brakebill's kids a lot of momentum to try and stop him. If the Monster was imprisoned for being horrific, how bad was the sister?
On Wednesday, April 3rd, SYFY is bringing more spell-slinging adventure with "The 4-1-1". Here's a taste:

SYFY's The Magicians stars Jason Ralph, Stella Maeve, Olivia Taylor Dudley, Hale Appleman, Arjun Gupta, Summer Bishil, Rick Worthy, Jade Tailor, Brittany Curran, and Trevor Einhorn. The series' fourth season is executive produced by John McNamara, Sera Gamble, Chris Fisher, Henry Alonso Myers; and Groundswell Productions' Michael London and Janice Williams
Enjoyed this article? Share it!