'The Mandalorian' Was Kathleen Kennedy's Idea says Alan Horn
As Disney and Lucasfilm move towards the next chapters of the Cosmic Conflict saga which includes forays into streaming service Disney+ Star Wars television series like The Mandalorian, Disney Film Chief Alan Horn has some things to say about the future for the House of Mouse.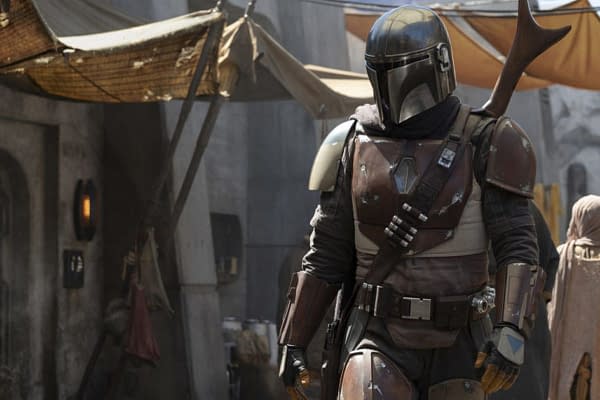 While speaking with The Hollywood Reporter, Horn touched on a few different topics of conversation, the one we find the most interesting being exactly whose idea the first Star Wars spinoff series on Disney+ was.
"Kathy Kennedy and Lucasfilm came up with the idea — it wasn't mine — of an episodic Star Wars series called The Mandalorian, done by Jon Favreau."
We're sure there are some fans who will not like this reveal, but we're absolutely DELIGHTED by it. Everything we've seen and heard thus far about The Mandalorian has us nothing but excited, and this just increases that feeling.
Horn went on to speak about stopping by the Star Wars: Episode IX set, calling the JJ Abrams-directed final Skywalker saga film "a big deal" and that "it's going to be terrific":
THR: Will Episode IX get Star Wars back on track?

Horn: I just got back from the United Kingdom, which is not so united. (Laughs.) I went to the set, and was with J.J. [Abrams], Kathy and the cast. I watched a couple of scenes being shot and then we all had dinner. I have not seen a cut of it yet, but I watch dailies every weekend and send J.J. and Kathy a note every weekend. It's a big deal, and it's going to be terrific.

THR: What will the next Star Wars movie be after Episode IX?

Horn: It's all in discussion.
As far as we know, the first look at The Mandalorian is expected along with the possible soft launch of Disney+ in April, which just happens to be during Star Wars Celebration in Chicago. We'll let you know what we hear about any set dates as they get announced.