First, a bit of bad news: John Mulaney and Nick Kroll will not be hosting the 2019 Spirit Awards. I am just as sad as you are, because less Mulaney and Kroll makes for a very sad panda. But there is a ray of weirdo sunshine behind this news: Aubrey Plaza, the brilliantly deadpan comedian, producer, and actress, will be hosting the awards when they air in February of 2019.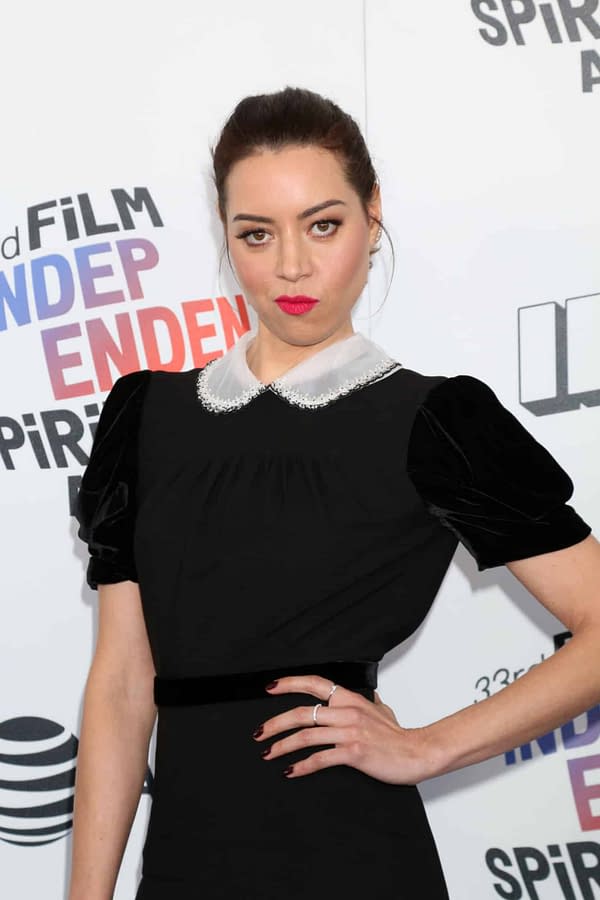 Here's Film Independent President John Welsh:
"The search for a great Spirit Awards host is never easy. This year we said, let's find someone funny, smart, a cinephile, being a great actor wouldn't hurt, and it would be an added bonus if they've previously won a Spirit Award. Then we realized, oh wait, that's Aubrey Plaza! So thank you Aubrey, for hosting the Spirits!"
Plaza has shown herself to be an exceptionally versatile presence in show business, previously winning a Spirit Award for producing Ingrid Goes West, which won Best Picture in the 2017. Plaza was instrumental in breathing life into Parks and Rec's April Ludgate and the the terrifyingly un-nerving Lenny Busker on Legion. Plaza has also branched out into independent films with Little Hours and An Evening with Beverly Luff Linn.
The Spirit Awards are often a predictor for Academy Award winners, with four out of the last five best picture awards lining up between the two shows.
The Spirit Awards will air February 23rd, 2019 on IFC.
Enjoyed this article? Share it!