The Munsters was a fantastic TV show that ran from 1964-1966, starring Fred Gwynne as Herman Munster, head of a household of monsters. This included his vampire wife Lily, played by Yvonne De Carlo, Grampa, also a vampire and played by Al Lewis, their half vampire, half werewolf son Eddie played by Butch Patrick. Their normal human niece, Marilyn, initially played by Beverly Owen. The family would get into all kinds of hijinks and such, but not without their moments of levity. One such moment from the episode of The Munsters "Eddie's Nickname," is getting passed around a lot right now. Talking with his son, the head Munster passes on a lesson to his son Eddie that we can all take to heart right now.
The Munsters is a Show Worth Revisiting
For those who have not watched the show in a while or never watched it before, please do. It is a classic of a different age that deserves to have an audience until the end of time and especially for the performance of Fred Gwynne, a gentle soul, and a mountain of a man both in stature and goodness. The Munsters is the role he was most known for, although he had many memorable roles over the years. The message above is a timeless one and one that we can all apply to our lives right now.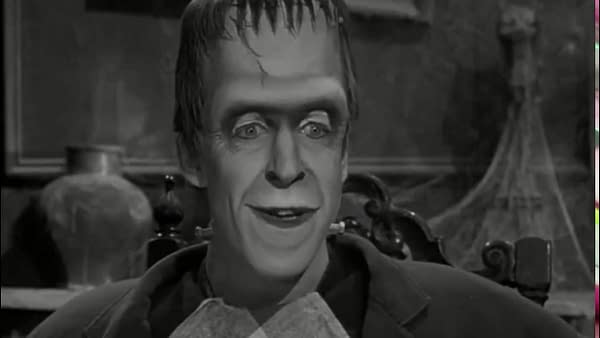 How You Can Help
The protests against police brutality now span the entire globe, and there are many ways you can get involved. You can go out and peacefully protest if you want. You can also donate to numerous organizations that are doing a lot of good work for the cause. Here is a list of just some of them:
Over at AfroTech, there is an excellent list of five apps that can help you find black businesses to help support in these trying times. The rest of us should be supporting, protecting, and lifting up our black friends, family, colleagues, and total strangers whenever we possibly can.
Enjoyed this article? Share it!