While NBCUniversal (NBCU) may have fired some serious first shots in the upcoming "The Great Streaming Wars of 2020" by revealing the name of its upcoming streaming service (Peacock, set to debut in April 2020) and announcing three fan-friendly reboots (Saved By the Bell, Punky Brewster, and Battlestar Galactica), it's the talk of what might be coming down the road that is burning up our radar. Could the "running joke" of a new version of The Office (reboot? restart? spinoff?) closer to becoming a reality?
NBCU's Bonnie Hammer, Chairman of Direct-to-Consumer and Digital Enterprises, believes so – and it's something that's being talking about: "It is my hope and goal that we do an Office reboot."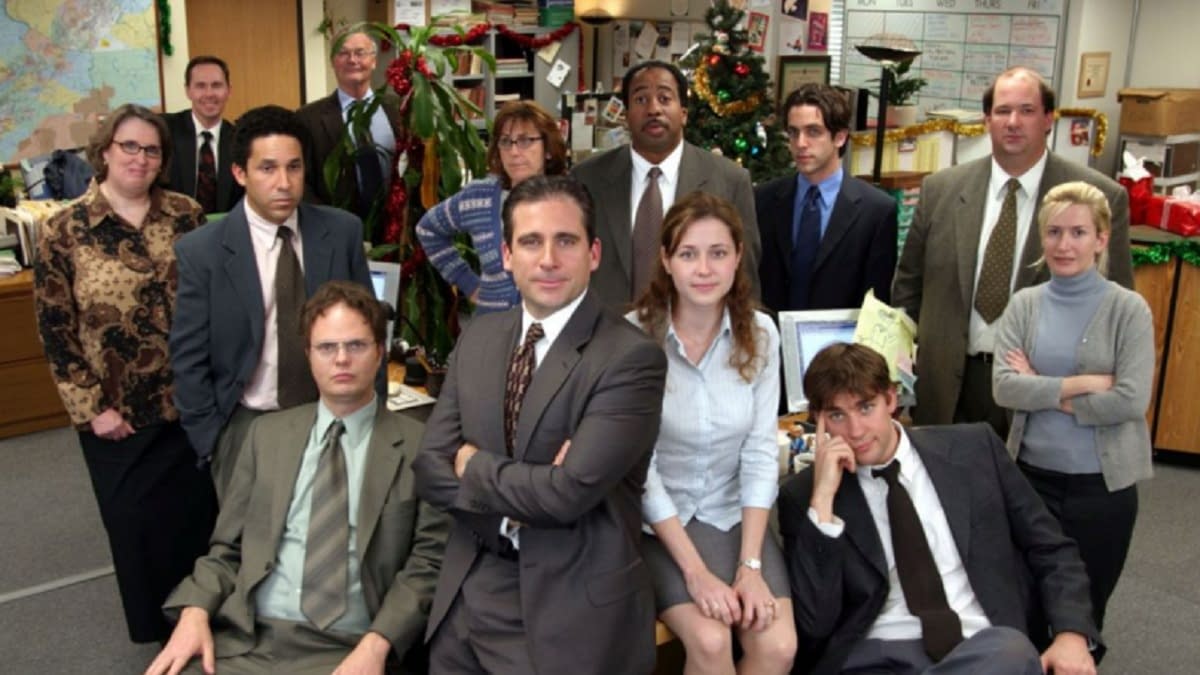 With NBCU securing the original show's exclusive streaming rights (with an offer reported to be more than $500 million) beginning January 2021, the chances of there being some new version of The Office to compliment the original only grew. Hammer added, "The Office comes back to us in January 2021. It is my hope that we can figure what that great reboot would be. We are having conversations."
As is the case with the previously-announced reboots, a new Office series would fit the streamer's strategy of orginal and reboot series having what Hammer calls, "some connective tissue to what we also have in the library." Hammer believes that connecting new projects with a sense of "legacy" can help both series: "All of our choices, especially in the beginning, we are doing them strategically so they connect back to our legacy."
Hammer says that Peacock could be the home to more reboots/restarts then just Saved By the Bell, Punky Brewster, Battlestar Galactica, and (possibly) The Office – just as long as there's a reason:
"We will be looking at all of them down the road and see what makes the most sense. When we see what the usage is on the service, if something is popping, and it's ours, you better believe that we are going to be looking at it as a new original."
Enjoyed this article? Share it!