'The Orville': Seth MacFarlane's Sci-Fi Series Beams Up Season 3 Renewal
FOX's Seth MacFarlane sci-fi comedy/drama/adventure series The Orville will be heading out for a third-year mission after all, with the network announcing its renewal on Saturday. The series joins joins Empire, The Resident, 9-1-1, Last Man Standing, Bob's Burgers, Family Guy, and The Simpsons on FOX's 2019-20 programming line-up.
Seth MacFarlane's hit space adventure series, THE ORVILLE, returns for more journeys into new worlds. Set 400 years in the future, the series follows The U.S.S. Orville, a mid-level exploratory spaceship. Its crew, both human and alien, face the wonders and dangers of outer space, while also dealing with the problems of everyday life.

In Season Two, the ship's crew will meet never-before-seen aliens and face old adversaries, the Krill. They'll make first contact with a new civilization and revisit the planet Moclus. ED (MacFarlane) and KELLY's (Adrianne Palicki) relationship also will take a new turn – all of which points to a season filled with adventure, mystery, romance and, as always, some poignant social commentary.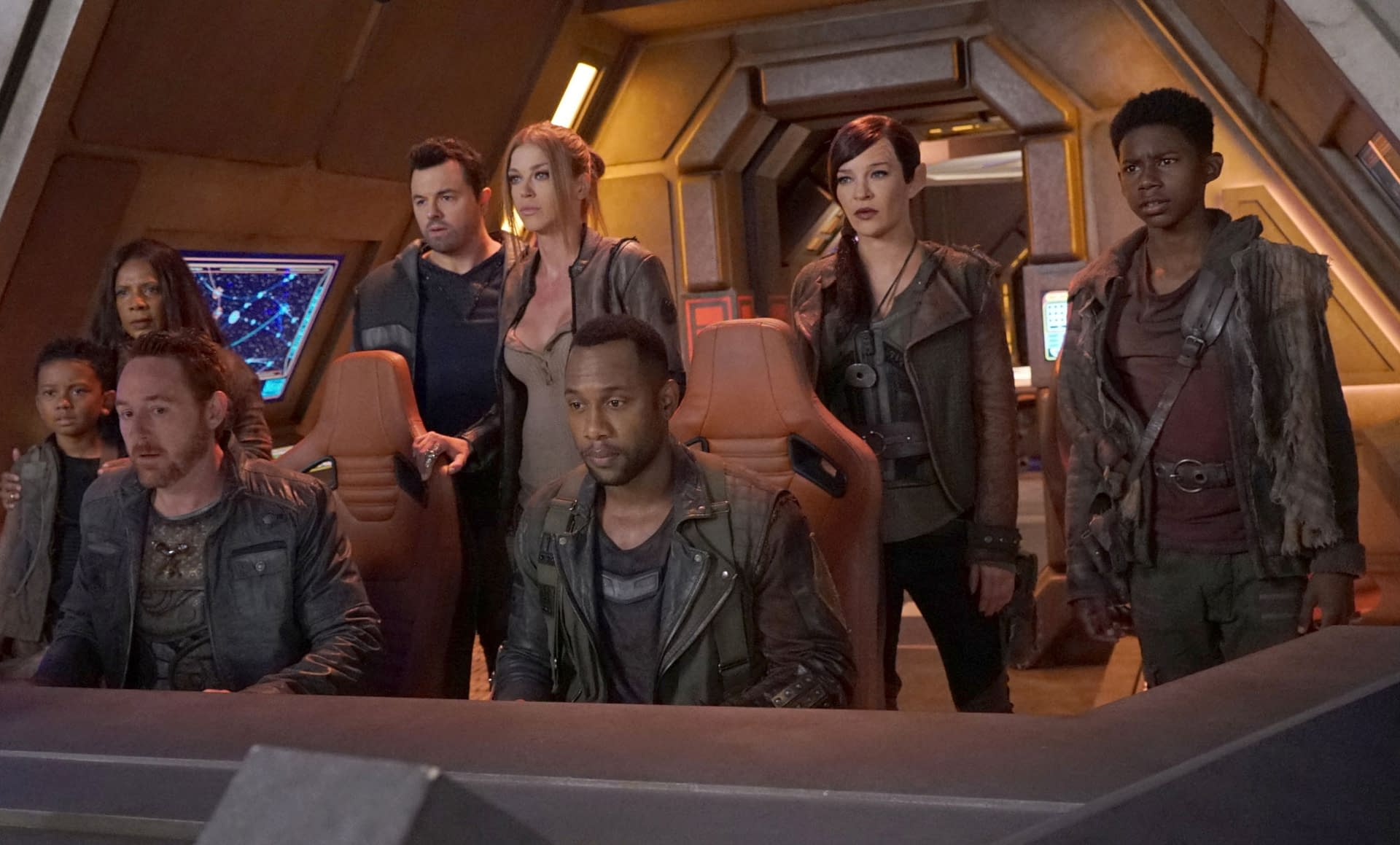 FOX's The Orville stars MacFarlane as the ship's Captain, Ed Mercer, and Adrianne Palicki as his ex-wife, who's assigned as his First Officer. Additional cast members include Penny Johnson Jerald, Scott Grimes, Peter Macon, Halston Sage, J Lee, Mark Jackson, Chad L. Coleman, and Jessica Szohr.
The Orville is produced by 20th Century Fox Television. The series was created and written by MacFarlane. MacFarlane, Brannon Braga, David A. Goodman, Jason Clark, and Jon Cassar serve as executive producers on the series – with Jon Favreau directing the series' premiere episode.