With the cast and crew of AMC's The Walking Dead already in a deep-dive production-wise on the tenth season, life in the Walking Dead universe has become a lot like the NFL: neither have off-seasons anymore. With a strong ensemble cast (and a "Big Bad" fronted by Samantha Morton in an award-earning turn as Whisperers leader Alpha) and richly layered writing, series EP/showrunner Angela Kang did the near-impossible: made the show feel fresh and dangerous again.
But even with all of the time being spent filming and promoting and trying to squeeze in some semblance of a personal life, sometimes the cast is able to squeeze in some "down time" to catch up on the current state of geek pop culture. Case-in-point? Jeffrey Dean Morgan, who took to Twitter over the weekend to let us know that he is a huge fan of Amazon Prime Video's The Boys.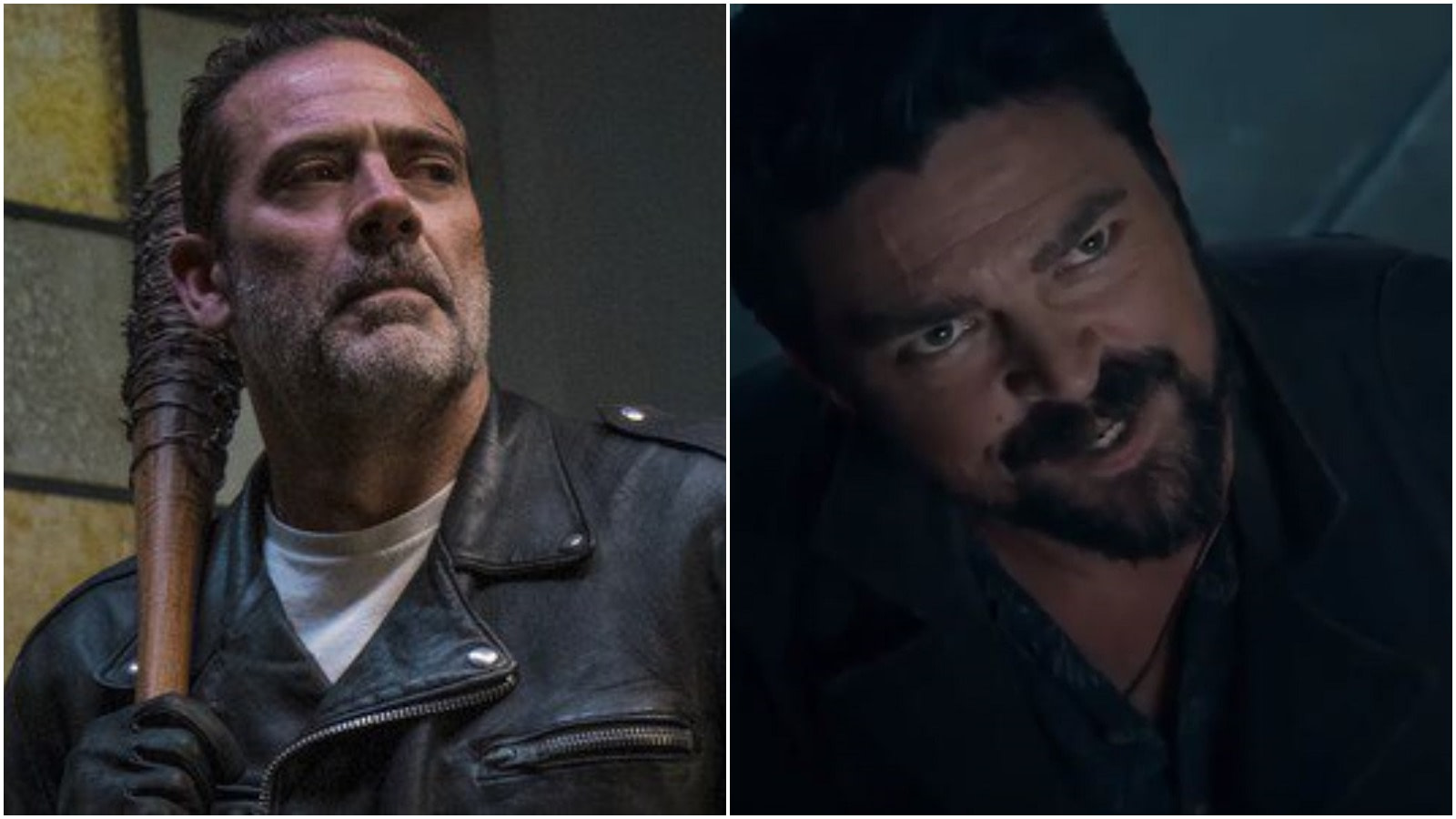 As for how how Morgan found his way to the streaming service's adaptation of Garth Ennis and Darick Robertson's comic book series, let's just say it involves a bathroom and The Boys writer/executive producer Eric Kripke (a set-up scenario we're not finding as nearly as surprising as we should):
Ran into @therealKripke at #sdcc in a bathroom. Asked him what was up. Tells me about @TheBoysTV I just finished watching trailers for it… i couldn't be more excited! Looks just awesome. Love @KarlUrban cant fuckin wait!

— Jeffrey Dean Morgan (@JDMorgan) July 23, 2019
Clearly the trailers did their job, because Morgan ended up binge-watching the entire first season – and it sounds like he was ready for more:
Everyone go watch @TheBoysTV on @PrimeVideo I literally inhaled season 1. Congrats to @therealKripke the crew, @KarlUrban and entire cast that is spot fucking on. Storytelling at its finest. It's STELLAR from start to finish. Congrats to all involved. So damn good. Xojd

— Jeffrey Dean Morgan (@JDMorgan) July 28, 2019
Well, it didn't take too long for Karl Urban (Butcher) to catch wind and post some love and appreciation in return – with Morgan offering an open invitation for beers the next time they meet up. Of course, first instinct is to go the whole "what if they crossed over…" fanfic route, but for The Boys and The Walking Dead? Almost feels a little too easy. Negan would be a natural fit with Butcher's crew, and Butcher's crew would have a field day finding new ways to mow down walkers.
Can you just imagine the damage Negan with "Lucille" and Butcher with a crowbar could do? Gives us chills…
Well shit… wasn't trolling for love, but I'll damn well fucking take it! Seriously, @TheBoysTV kicks ass. Killer job. Back at you and yours with the love. Glad to see you at SDCC. Next time a beer.

— Jeffrey Dean Morgan (@JDMorgan) July 28, 2019
During SDCC, there were a ton of teases and news (and a sad announcement, which you can check out here) – and one of those announcements was American Beauty star Thora Birch joining the series in the role of Gamma, a Whisperer who is fiercely protective of Alpha (Samantha Morton). Kevin Carroll (The Leftovers) is set to play Virgil, a resourceful survivor who is desperate to get home.
AMC and Skybound gave fans their first look at Birch's Gamma – in and out of "Whisperer mode":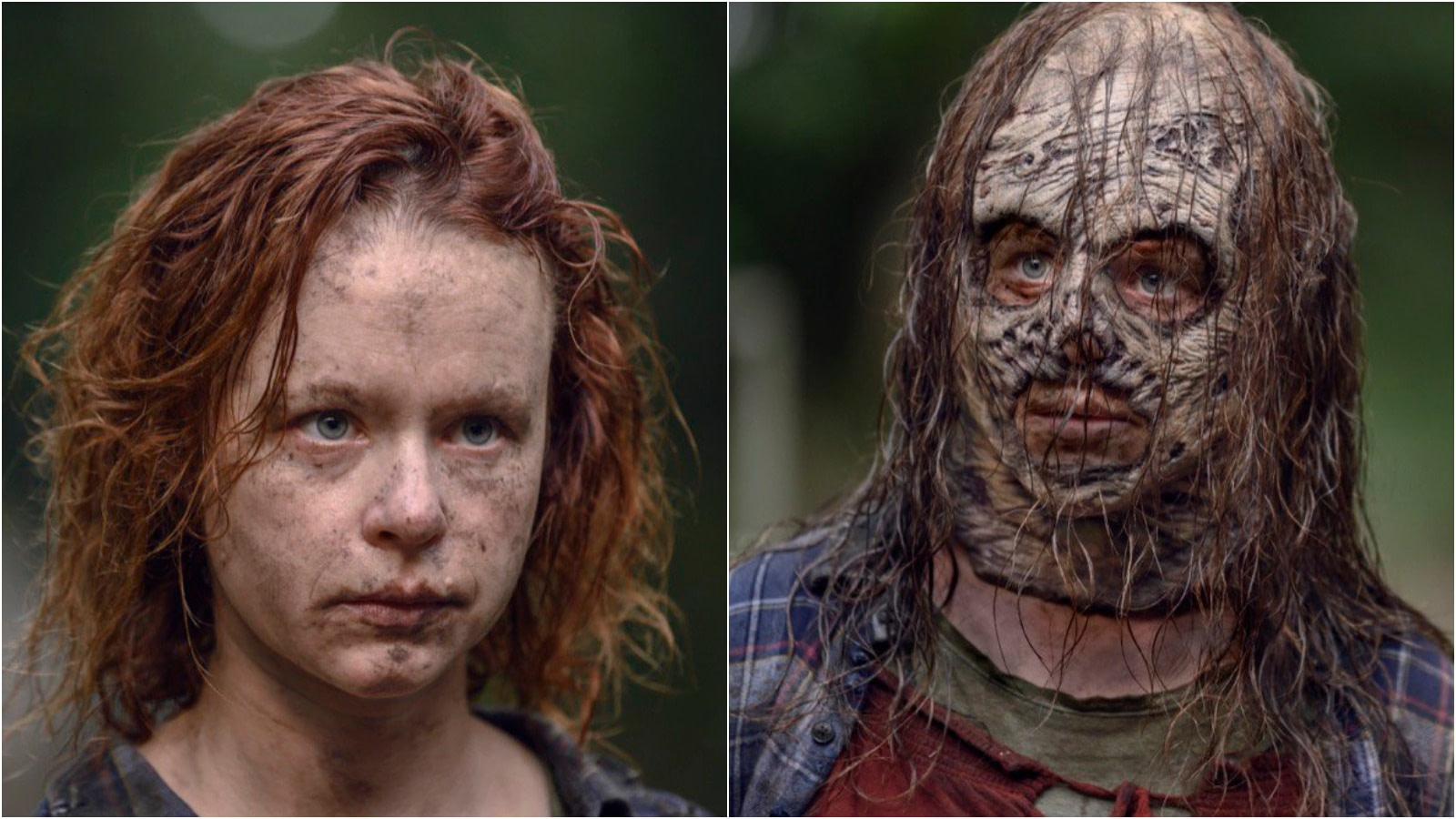 Speaking of "first-looks," Ross Marquand posted an image of his head clean-shaven. Biggest question: does this mean Marquand's auditioning to play Lex Luthor (watch out, Jon Cryer) – or is there more going on with Aaron that we realize? He looks a little too Whisperer-like in the image below…
Here's our first official trailer for the upcoming season and the new season overview – as the war between our heroes and The Whisperers escalates, both sides must deal with issues of trust from within:
The Walking Dead is a story that started 10 years ago with one man trying to find his family. That family grew and gradually communities took shape. They fought and survived, thrived and gave birth to a new generation. It is a tale of humankind and there are more stories to tell.

It is now Spring, a few months after the end of Season 9, when our group of survivors dared to cross into Whisperer territory during the harsh winter. The collected communities are still dealing with the after effects of Alpha's horrific display of power, reluctantly respecting the new borderlines being imposed on them, all while organizing themselves into a militia-style fighting force, preparing for a battle that may be unavoidable.

But the Whisperers are a threat unlike any they have ever faced. Backed by a massive horde of the dead it is seemingly a fight they cannot win. The question of what to do and the fear it breeds will infect the communities and give rise to paranoia, propaganda, secret agendas, and infighting that will test them as individuals and as a society. The very idea of whether civilization can survive in a world filled with the dead hangs in the balance.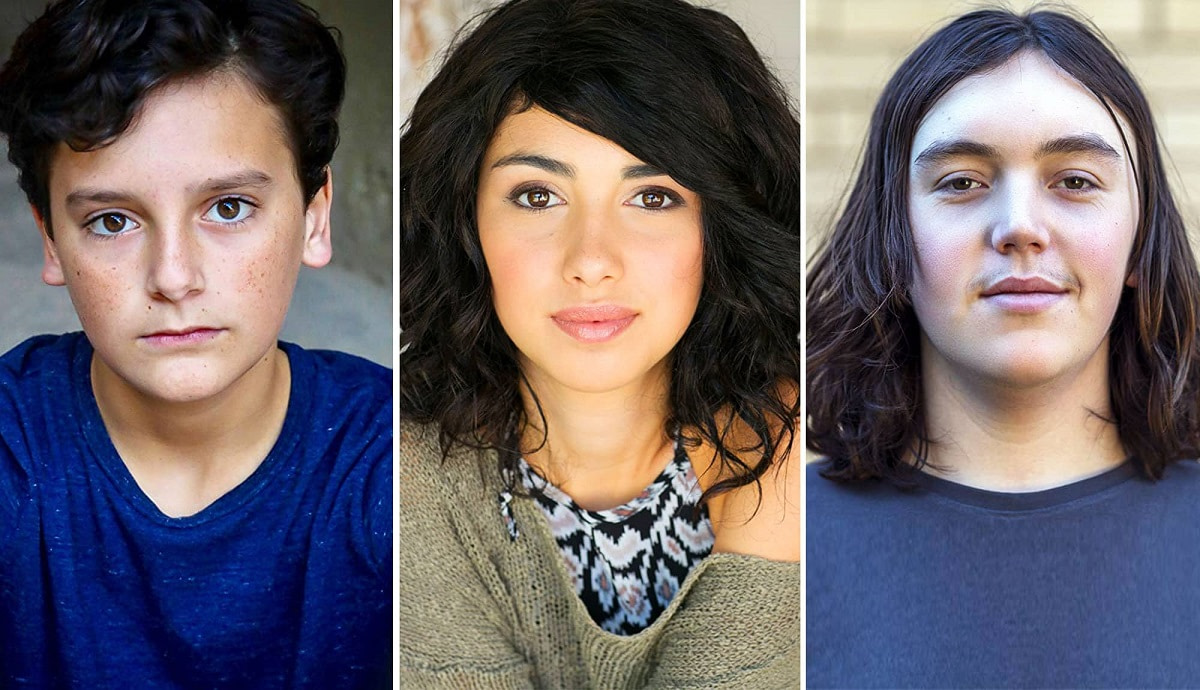 Skybound confirmed earlier reporting that the second The Walking Dead spinoff series (co-created by TWD CCO Scott M. Gimple and showrunner Matt Negrete) has cast Alexa Mansour (Madame Secretary), Nicolas Cantu (The Good Place), and Hal Cumpston (Bilched) to star in the next chapter of the Walking Dead universe, which follows two female protagonists with a focus on the first generation to come-of-age in the zombie apocalypse.
Mansour's character is a good-natured rule breaker who lives for today. She is likable and funny on the outside but sad on the inside. Cantu's character is small for his age in addition to being friendly and an old soul. He also has a black belt in karate. Cumpston's character is big for his age. He is a shy loner that scares some kids, but he hates the fact that he scares people.

AMC's "The Walking Dead" Season 10
Speaking of the upcoming tenth season, now that we know Danai Gurira's Michonne is set to depart, there's growing buzz over Lauren Cohan's Maggie returning in some capacity – especially now that ABC's Whiskey Cavalier is officially over. Michael Cudlitz is back this season to direct – and an earlier post with Cailey Fleming (Judith) melted our hearts and reminded us that we do – in fact – have the capacity to feel. Cudlitz then followed-up that post with an image that got arenaline raging as he joined Norman Reedus and Morgan to reassure fans that "these fuckers are killin' it" in his episode: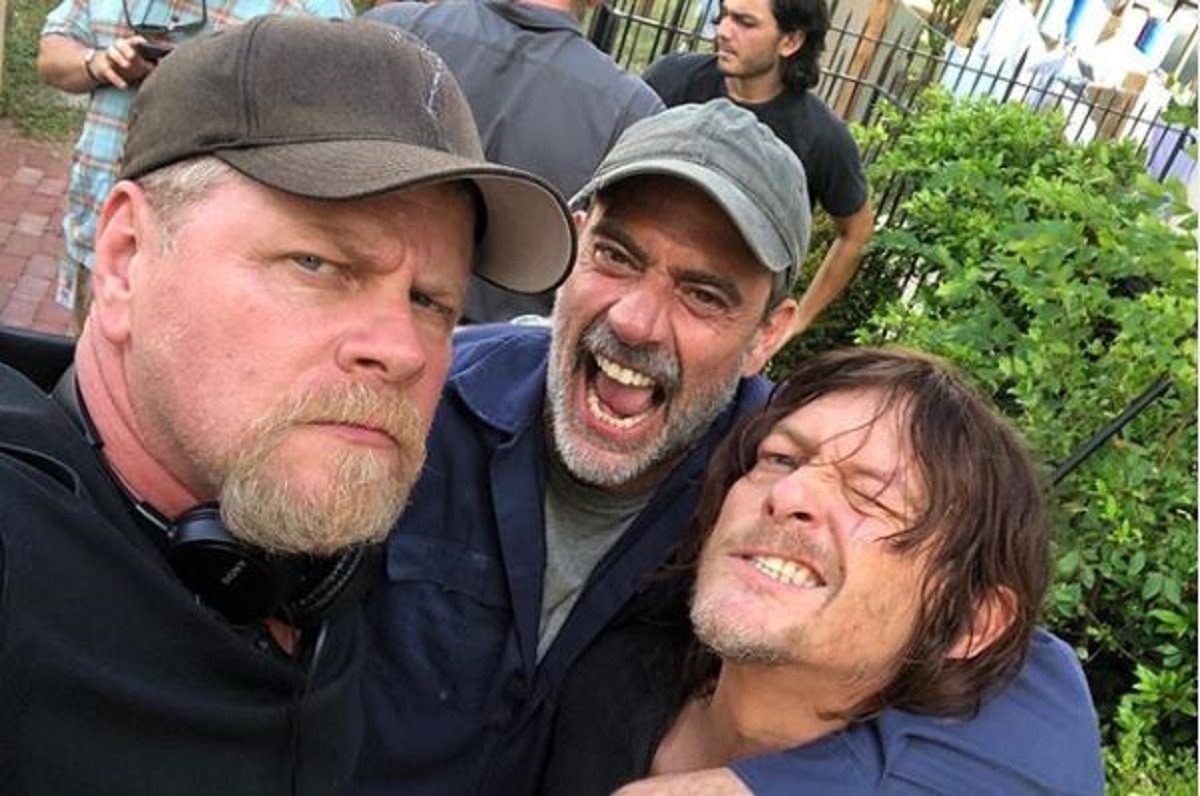 The Walking Dead returns on Sunday, October 6, at 9 p.m. Fear the Walking Dead returns to Sunday nights on August 11 at 9 p.m., with production on the second spinoff series currently underway in Virginia.