'The Walking Dead': Rick Grimes Film Update "Sooner Rather Than Later," 'Game of Thrones' Finale, More
With production on the tenth season of AMC's The Walking Dead currently underway, the fifth season of Fear the Walking Dead premiering next week, and a second spinoff series in the works, life in the Walking Dead universe is not exactly what you would call boring. With all of this excitement comes the fanbase's need to know anything and everything they can as soon as they can, thankfully there's Skybound Entertainment's 'The Walking Dead' Fan Mailbag mastermind Johnny O'Dell around to help ease the pain.
The mailbag's purpose? To answer questions, offer behind-the-scenes perspectives, and tease us on all things Walking Dead – and after taking the month of April off, this return edition had some very interesting takeaways (and you can check out the entire post here).
'The Walking Dead' Fan Mailbag Highlights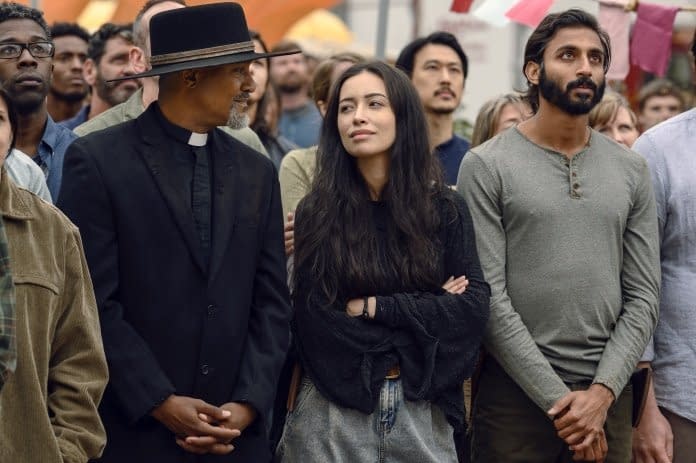 ● Viewers shouldn't expect too huge of a time jump when the series returns ("at least a season or two"), but winter will have passed so it would figure that Rosita (Christian Serratos) – fingers crossed – would have given birth by then.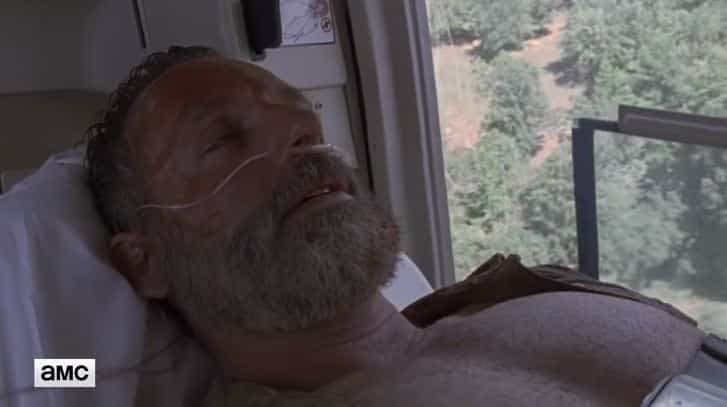 ● In another edition of "We're Probably Reading Too Much Into This," O'Dell's response regarding an update on the Rick Grimes (Andrew Lincoln) films was the first time I felt that we would be getting some news very soon. The use of "seriously" at the end has me feeling cautiously optimistic that news may be coming heading into next week's FTWD season premiere: "We promise you guys will get an update sooner rather than later. Seriously."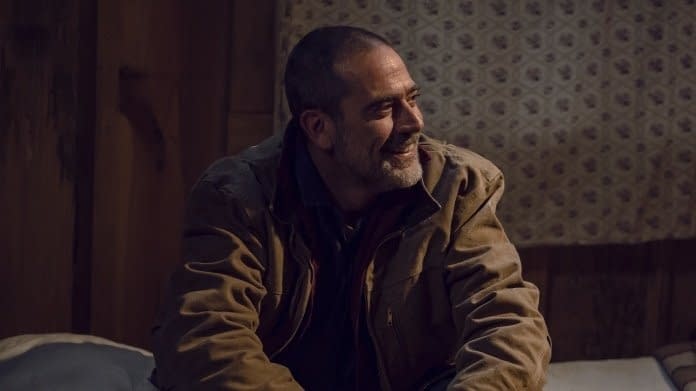 ● While there are no plans for a Negan (Jeffrey Dean Morgan) or Saviors spinoff project, there's a strong possibility of seeing more Negan in season 10 – especiallt considering where the show is at storyline-wise in comparison to the comics. That would also mean a Negan-Alpha (Samantha Morton) face-off – though all of this needs to have a huge asterix next to it since the show has been known to break from the comics in some "interesting" ways.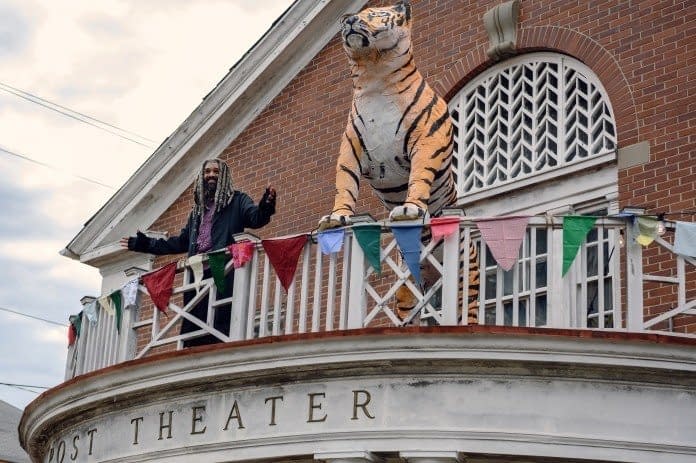 ● Don't expect to see the Kingdom coming back any time soon – and even though Carol (Melissa McBride) currently resides in Alexandria, viewers shouldn't assume that's where she will stay long-term.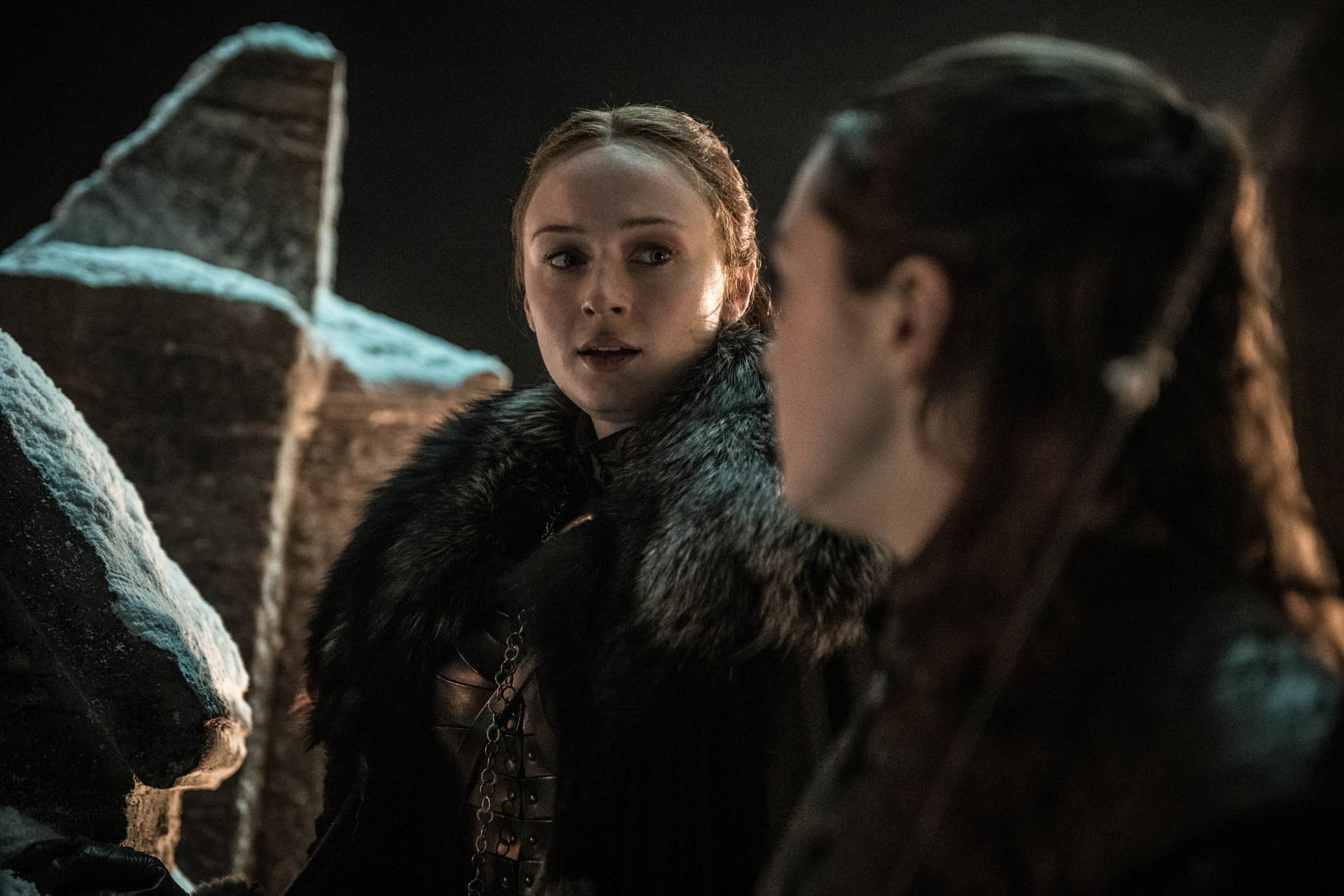 ● And since everyone else has weighed in by now, it appears the official Game of Thrones series finale position of 'The Walking Dead' Fan Mailbag is that Sansa (Sophie Turner) deserved to rule the six kingdoms ("of course").

The Walking Dead is expected to return to AMC in October 2019, with filming currently underway. Fear the Walking Dead returns for its fifth season on Sunday, June 2, at 9 p.m. ET – and you can check out the official trailer and overview below:
Heading into season 5 of Fear the Walking Dead, the group's mission is clear: locate survivors and help make what's left of the world a slightly better place. With dogged determination, Morgan Jones leads the group with a philosophy rooted in benevolence, community and hope. Each character believes that helping others will allow them to make up for the wrongs of their pasts.

But trust won't be easily earned. Their mission of helping others will be put to the ultimate test when our group finds themselves in unchartered territory, one which will force them to face not just their pasts but also their fears. It is only through facing those fears that the group will discover an entirely new way to live, one that will leave them forever changed.