"The Walking Dead" Season 10 "Squeeze": Strong Midseason Return Will Not Make Carol Fans Happy [SPOILER REVIEW]
AMC's The Walking Dead is back for the second-half of season 10 – and "The Whisperer War" is ready to shift from "cold war" mind games and behind-the-lines machinations to all-out warfare. Considering the season started in space, showrunner/EP Angela Kang has taken us on one helluva' journey over the course of eight episodes – leading up to midseason return "Squeeze".
And what a situation our heroes find themselves in. We have Carol's (Melissa McBride) raging guilt and obsession with Alpha (Samantha Morton) resulting in Daryl (Norman Reedus), Aaron (Ross Marquand), Connie (Lauren Ridloff), Kelly (Angel Theory), Magna (Nadia Hilker), and Jerry (Cooper Andrews) falling into The Whisperers leader's "cave walker" trap to be devoured.
Meanwhile, we have Negan (Jeffrey Dean Morgan) up to something over at The Whisperers' camp – and that's not good news for Gamma (Thora Birch). Though Negan's not exactly earning Beta's (Ryan Hurst) – but he clearly earned a little "something special" from Alpha.
A pretty good way to kick-off the final eight episodes – and imagine the storylines I didn't mention. But did it work? Lets' take a look… MAJOR SPOILERS! for The Walking Dead straight ahead: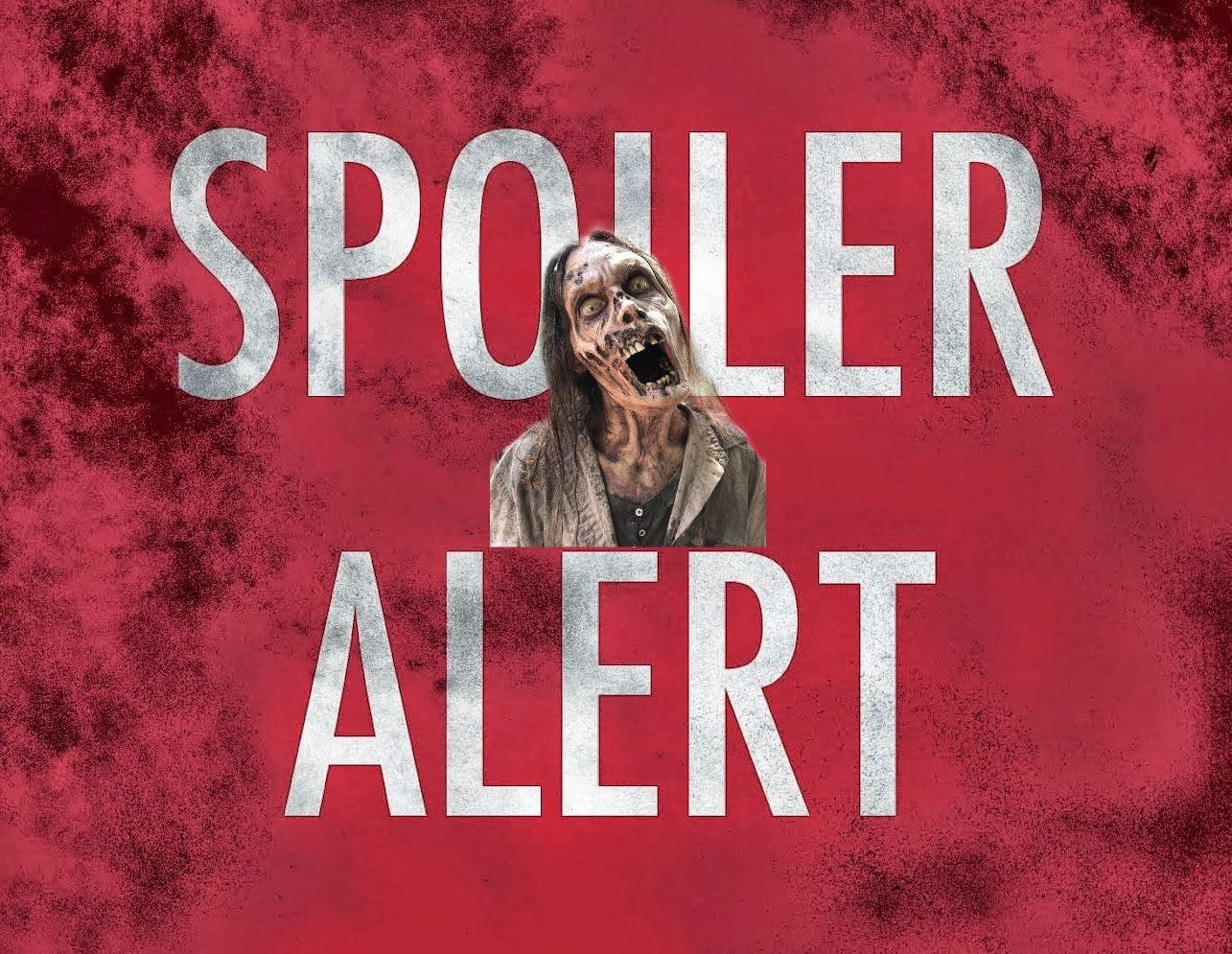 [rwp_box id="0"]
Directed by Michael E. Satrazemis and written by David Leslie Johnson-McGoldrick, "Squeeze" had two unenviable tasks to accomplish. First, which storylines to focus on? Considering we also have Michonne (Danai Gurira), Eugene (Josh McDermitt), and Lydia's (Cassady McClincy) respective subplots also playing out, there was a lot to choose from – but focusing on the cave trap and The Whisperers camp made the most sense as they have the potential for the biggest ripple effects.
The season opener also pretty much confirmed what's been debated since the midseason finale: Carol was the cause of the predicament they find themselves in – and the deeper danger Magna and Connie end up in before the credits rolled. Now while that's not going to be met well by the legion of online Carol fans, I think it's the righr way to go with the character.
Carol is in pain… she's suffering… and she's spiraling. It's not that she doesn't care about those around her – she's just blinded by what Alpha represents: season upon seasons of pain, death, loss, and guilt. She needs this storyline to keep playing out the way it is – even if it paints her in a bad light in the short-term. We can't help but feel she'll be better for it at the end (fingers crossed).
Now let's throw out some bullets:
● Reedus' Daryl as the voice of reason, channeling his inner-Rick Grimes? I'm there for it, and once again Reedus proves he's more than up to the task to be both the lead as well as part of an ensemble. As much as we discuss the evolution of his character, we shouldn't lose sight of how Reddus himself has grown as an actor. Carol is no longer his "sister" or "mother" after this episode: he's her friend – even if that comes with some much-needed "tough love".
● Connie tracing "U R OK" on Carol's palm spoke alot about her character, who grew on me earlier in the season and someone who has a real dynamic with Daryl. Plus, all the "Donnie" fans out there must've love the power move she pulled off there…
● Remember when I mentioned earlier how Carol was the cause of them being trapped? I think it's safe to say that her move with the dynamite pretty much confirmed it. Even knowing that the dynamite stash they stumble upon is volatile and not safe to carry let alone use, Carol stashes some away to use to blow up that righteously huge amount of walkers. Good news? She takes out a crapload of walkers. Bad news? Magna and Connie find themselves on the wrong side of a dynamite-caused cave-in – made worse by the fact that they went back into the cave to help Daryl and Carol.
● As much as I understand Carol's want/need to be punished, her "processing" is starting to come with a body count – and once again, points to Reedus for showing a level of anger in Daryl towards Carol unlike any we've seen before – without saying a word to her.
● I need to take a moment now to highlight McBride's performance this entire season, because she's been incredible. I get concerned that the debate over her character might overshadow the fact that this storyline is serving up defining moments that McBride has been knocking out of the ballpark. Need proof? Rewatch that scene where she's explaining to Daryl her raging hatred towards Alpha… or her primal scream moment… or how she needs Daryl to blame her for all of it.
● Once a Saviors leader, always a Saviors leader: Negan's instincts about Gamma are on-point because – as he tells Alpha – he's been in her shoes… or walker mask. His reasoning makes sense, and Gamma's absence helps make his case – and gets Beta on her trail. Morgan does an amazing job playing Negan's card close to his vest, blending what's reall into what he's making up to save his own ass. Do we still think he has a "greater good" goal he's working towards? Definitely – but Morgan also shows that there's still something about having people listen and obey his every word that he finds seductive.
Speaking of "seductive"…
● The sex scene between Negan and Alpha was as disturbing as we expected it to be – and surprisingly, not in a twisted-hot way… even with a mask in play. That said, we completely respect Negan's needs winning out over his "praying mantis" concerns – and how he's positioned himself with Alpha in a way (maybe numerous ways) Beta never could.
So a strong, solid start to this season's remaining eight episodes – join us next week as we take a look at the next episode of AMC's The Walking Dead, "Stalker".