Posted in: AMC, Fear The Walking Dead, Preview, Trailer, TV, Walking Dead | Tagged: aaron, Alexandria, alpha, amc, andrew lincoln, Angel Theory, beta, bleeding cool, Bounty, cable, Cailey Fleming, carol, Cassady McClincy, chokepoint, Christian Serratos, Connie, dan fogler, danai gurira, Daryl, Eleanor Matsura, Eugene, ezekiel, guardians, Hilltop, horror, jeffrey dean morgan, jesus, Josh McDermitt, Judith, Judith Grimes, kelly, Khary Payton, Lauren Ridloff, luke, Magna, Melissa McBride, michonne, midseason, Nadia Hilker, negan, norman reedus, omega, Review, Rick Grimes, robert kirkman, Rosita, Ross Marquand, ryan hurst, Samantha Morton, scars, season 9, season 9b, streaming, television, terror, the calm before, the storm, The Walking Dead, Tom Payne, tv, TWD, walkers, whisperers, Yumiko, zombies
---
"The Walking Dead" Season 10b: Carol Wants Alpha to Hurt First [PREVIEW]
I speak now to all of my fellow Walking Dead fans across the globe!
With the long-running AMC series set to return for the second-half of its tenth season this Sunday, I've noticed that the viewing fanbase on social media has been torn asunder over one hotly-debated issue since the midseason break…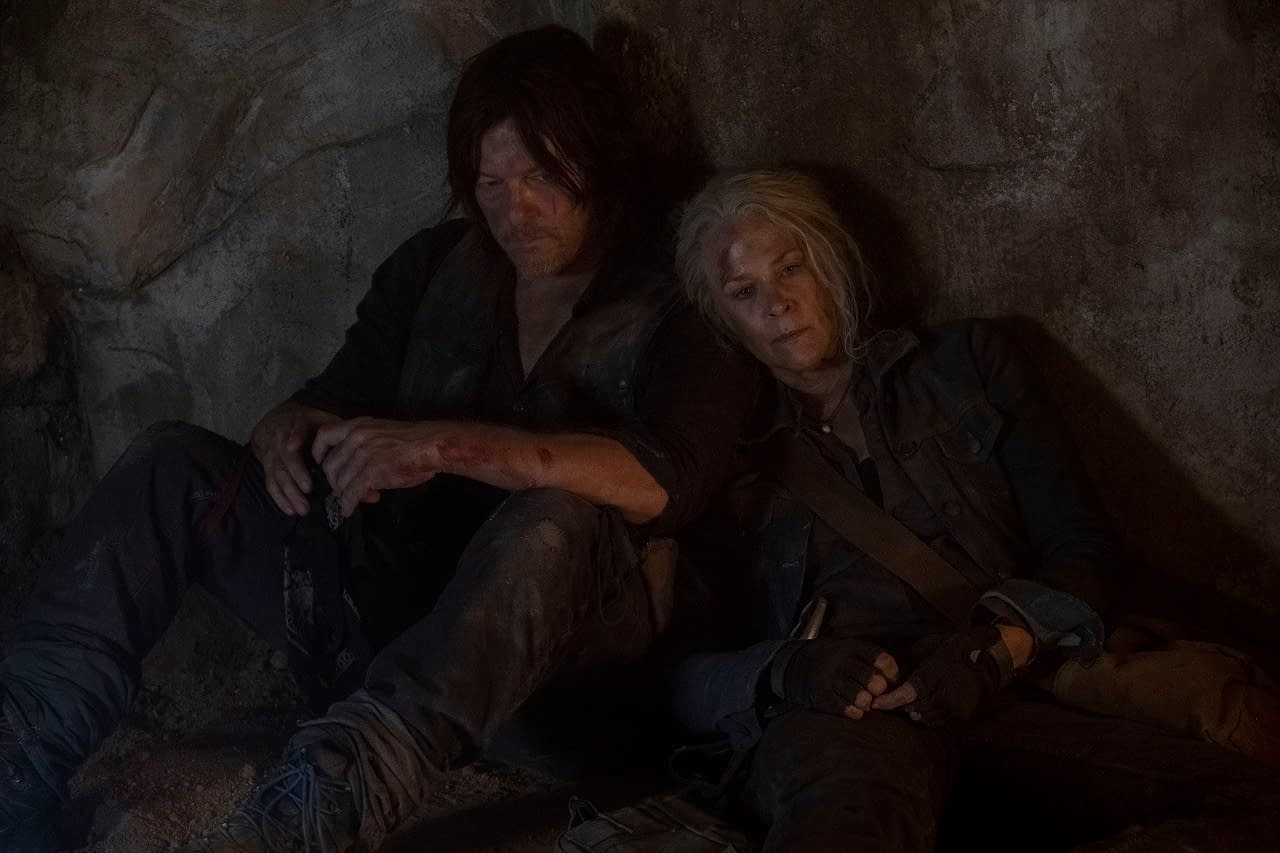 Will we be getting an all-musical episode.
Actually, I made that up. What is been debated is whether or not Carol (Melissa McBride) is to blame for hald the show's cast falling into Alpha's (Samantha Morton) walker-filled cave trap.
People! Now is not the time to quibble over assigning blame to someone who clearly deserves it!
What would that serve?
Instead, let's check out the following preview where Daryl (Norman Reedus) lays it on the line – and Carol's response does the same:

When AMC's The Walking Dead returns for its second-half of season 10, our group of survivors are trapped… some in the confines of a cave filled with walkers… others, in a spiral of suspicion and grief — all orchestrated at the hand of Alpha, who continues to prove the Whisperers are always watching and one step ahead of the communities. Through this conflict and all they've lost, a few still hold onto hope, especially Eugene, who believes the mysterious voice he spoke with on the radio may lead to their world getting bigger once again.

But with the Whisperer War upon them, the collective communities must come together and possibly sacrifice all they have to find a way to silence the Whispers once and for all. Otherwise, Alpha will ensure they face a certain doom.
"The Walking Dead" Season 10a Reviews
We didn't mince words over how impressed we were with season opener "Lines We Crossed" (check out our review here). Then we had Morton, Ryan Hurst, and Thora Birch raising the bar even higher with "We Are the End of the World" (check out our review here), – offering up some Whisperers backstory.
"Ghosts" elevated the paranoia as Melissa McBride continues delivering an award-winning performance (that review's here) – while "Silence the Whisperers" proved once again why it's "In Cudlitz, We Trust" (review here).
"What It Always Is" had a now-free Negan beginning his redemption arc (???) while Alpha raised the stakes against our survivors (review here).
"Bonds" had Negan being tested, Carol and Daryl possibly making matters worse for the community by "picking up" a Whisperer, and Eugene reaching out… and getting a response.
"Open Your Eyes" (review here) saw our theory about Siddiq (Avi Nash) completely, totally, and tragically put to rest. That brought us to midseason finale "The World Before" (reviewed here), as the drumbeats of war grew louder.
---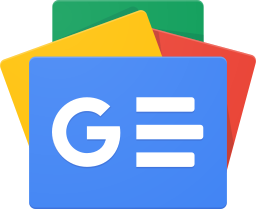 Stay up-to-date and support the site by following Bleeding Cool on Google News today!