"Timeless" Future? "Reprisal" Star Abigail Spencer Open to New Movie "Every Couple of Years or Around the Holidays"
Reprisal actress Abigail Spencer has been out on the press tour to promote her Hulu series, opening up about her character Doris Quinn/Katherine Harlow and what drives her against-all-odds quest for revenge. Though the actress is receiving strong praise for the role, the Grey's Anatomy–Mad Men actress will never be able to avoid questions about possibly her most famous role: team leader and history professor Lucy Preston in Shawn Ryan and Eric Kripke's time-travelling adventure series Timeless.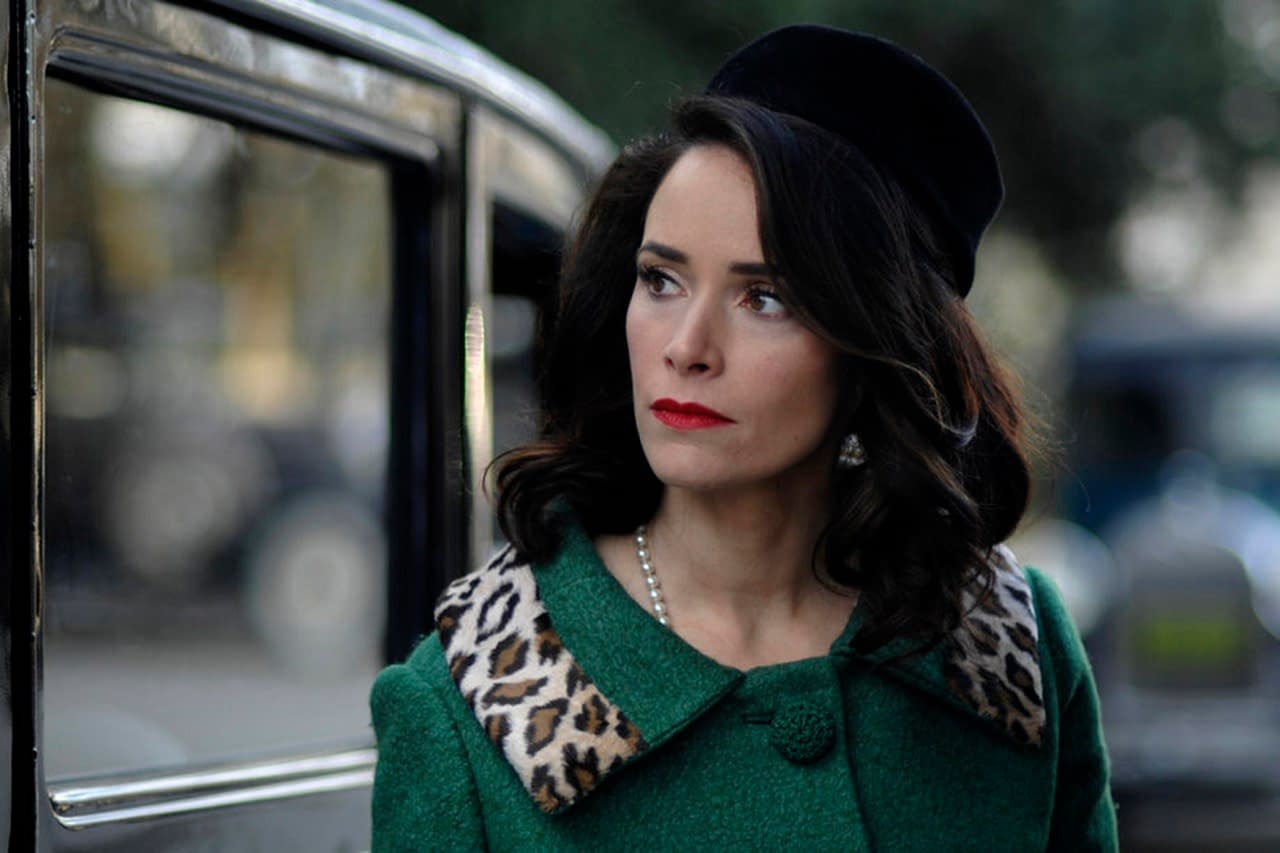 In an interview with Daily Variety's Audrey Yap, Spencer discussed the influence the series had on her personally and professionally – and amde no mystery of the fact that she's more than open to future Timeless films:
"If we could do a 'Timeless' movie every couple of years or around the holidays, how fun would that be? I just think it's so unique. It was canceled twice, brought back twice by the fans and then we made a movie. I don't know, who does that? I feel like anything goes, and I love that cast, and I love everyone in that world. I love that families love it — like my son's 11, and he loves the show."

– Abigail Spencer
Timeless "The Miracle of Christmas Part I/Part II": As Christmas arrives in the Bunker, the Time Team is inspired by a visit from their future selves to find a way to try to save Rufus. But when the Mothership jumps to 1848 California, they're forced to put those plans on hold and chase Rittenhouse back to the Gold Rush, where they encounter one of the era's most dangerous villains.

Then chasing the Mothership to Korea in the winter of 1950, our team helps a stranded, pregnant refugee attempt to escape a tragic fate. Stuck with no way out, our team faces its toughest challenge yet and, in the process, come to terms with their feelings for each other.
NBC's Timeless stars Spencer, Matt Lanter, Malcolm Barrett, Goran Višnjić, Paterson Joseph, Sakina Jaffrey, and Claudia Doumit.
Series creators Ryan and Kripke also serve as writers and executive producers. Arika Lisanne Mittman served as showrunner and executive producer, while John Showalter directs and executive produces. John Davis, John Fox, and Marney Hochman also executive produce.
Timeless is a production of Sony Pictures Television, Davis Entertainment, MiddKid Productions, and Kripke Enterprises.