Titans: Bruno Bichir Cast as Doom Patrol's Dr. Niles "The Chief" Caulder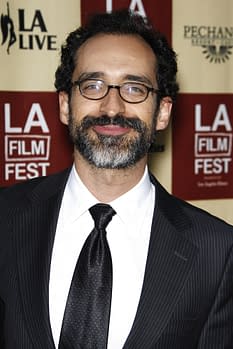 Following up on the announcement last week by Geoff Johns that the Doom Patrol would be appearing in the new live-action Titans series for the as-yet-unnamed DC streaming service, we have our first casting announcement. Bruno Bichir (Absentia) has been cast to play Dr. Niles Caulder, aka The Chief, a medical science pioneer who scours the planet for those near death and needing a miracle. He will stop at nothing to help those in need, which is how he's put together his group of strange heroes called the Doom Patrol.
Caulder's comic book origins are just slightly different. The paraplegic doctor has a genius intellect and put together the Doom Patrol to protect the innocent and fight crime. He first appeared in the pages of My Greatest Adventure #80 along with the rest of this team. His creation is credited to Arnold Drake and Bruno Premiani.
Bichir was just featured in a recurring role in the crime thriller Absentia. Prior to that he played Angel in the film Sicario and the sequel Soldado. He's also appeared in the films Julia, Don't Tempt Me and Che. Bichir was the lead voice actor in Un Gallo Con Muchos Huevos.
The series is from executive producers Akiva Goldsman, Geoff Johns, Greg Berlanti and Sarah Schechter. Already cast as Dick Grayson is Brenton Thwaites, along with Anna Diop as Starfire, Ryan Potter as Beast Boy, Teagan Croft as Raven, Minka Kelly as Dove and Alan Ritchson as Hawk. The series focuses on Grayson as he moves out of the shadow of The Batman and into becoming a hero of his own. We've seen images of Thwaites in a Robin costume, but I expect that we'll also see him as Nightwing.
Source: Deadline