Tony Khan Declares Victory for AEW in Wednesday Night Ratings Wars
AEW President Tony Khan took to Twitter on Wednesday to declare unequivocal victory in the ratings war between AEW Dynamite and WWE NXT. As reported earlier, AEW won the adults 18-49 demographic rating, while NXT had more total viewers. To anyone familiar with the television industry or anyone who can read a chart and understand rankings, a demographic which does not include Bleeding Cool correspondent Chad McMahon or most of the people on Reddit or the replies to Dave Meltzer's tweets, it's evident that the demographic rating, which is used by networks and advertisers to determine success, is the more important number. However, every week, fans argue over which number is better, a decision usually closely correlated with which company they prefer, AEW or WWE. That's what prompted BDT to take to Twitter and set the record straight.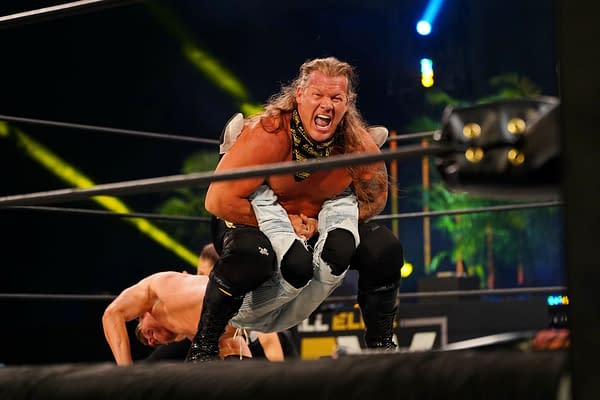 "If anyone thinks I consider being a top 7 show on cable anything but a huge win, they're incorrect," Khan said of AEW Dynamite. "A win in the demo is a win in the business, and this is a business. I know the industry wasn't talking about the demo as much 20 years ago, but it's what drives our revenue today."
"Here's the chart the industry uses to analyze performance," the AEW president continued. "The leftmost color-coded column is the 18-49 demo. The rightmost color-coded column is total viewers. The chart's ranked by 18-49 viewers. We love & value all viewers, in or outside that demo, but that's how we score the game."
"Why tweet about ratings?" he added. "Because I'm thrilled about these numbers & so are TNT. My family drinks A Little Bit of the Bubbly (Chris's actual brand) on Thursdays when we're in the top 10, this is the 3rd time in 4 weeks, & I'm grateful for the great #AEW fans that make it possible!"
Khan left with one parting shot: "My favorite thing about some of the frequent repliers to my tweets is how the 18-49 demographic is these people's best friend on Mondays and Fridays, and then they act like they never heard of it on Wednesdays."
So there you have it, folks. AEW won, according to its founder. And what reason would he have to lie?! Now the only question is: will Triple H respond?