Veteran writer Dorothy "D.C." Fontana passed away at the age of 80 in Los Angeles on Monday. Her career spanned six decades in the entertainment business, with 48 writing credits – including her best-known work: the Star Trek franchise. Fontana wrote for four of the television series: The Original Series, The Animated Series, The Next Generation, and Deep Space Nine.

"Star Trek" Contributions
Fontana penned 11 The Original Series episodes (sometimes credited as Michael Richards). For The Animated Series, she wrote "Yesteryear." On The Next Generation, she wrote the pilot episode "Encounter at Farpoint," "The Naked Now" (as J Michael Bingham), "Too Short a Season," "Lonely Among Us," and "Heart of Glory." She also wrote "Dax" for Deep Space Nine. Among her final works, she contributed to a number of Star Trek video games.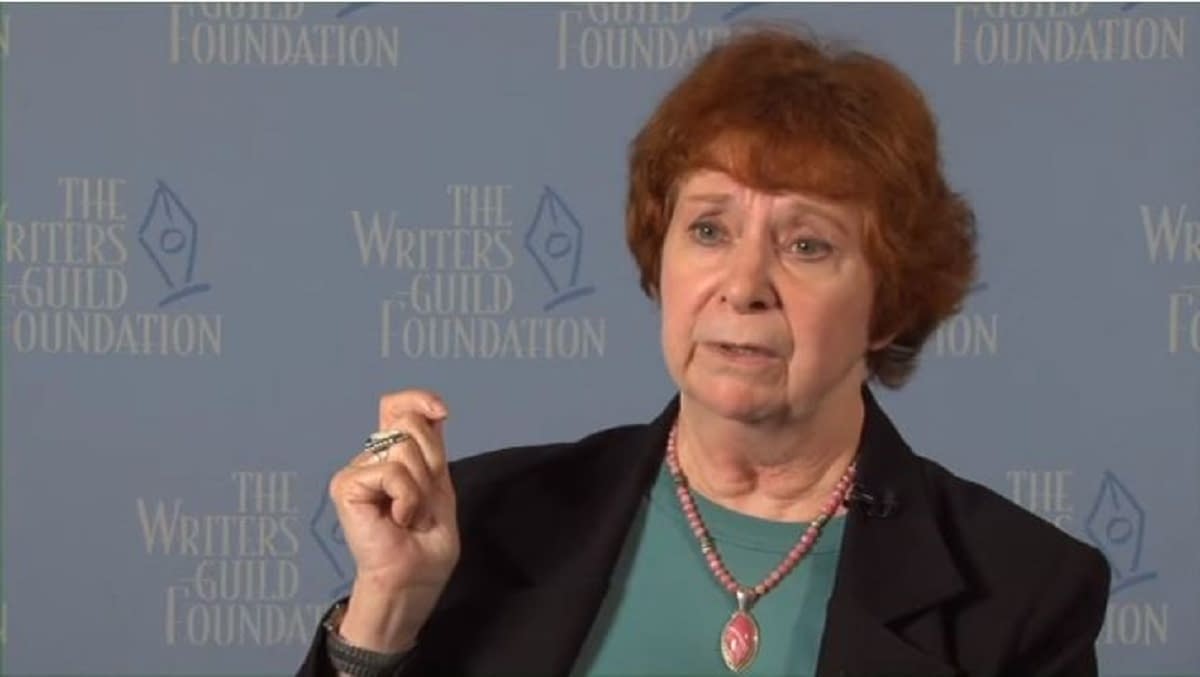 Other Works
Fontana contributed to several other iconic TV shows including The Wild Wild West (as Michael Edwards), Bonanza, The Six Million Dollar Man, Dallas, Logan's Run, Buck Rogers of the 25th Century, and Babylon 5. The American Screenwriters Association inducted her into the Screenwriting Hall of Fame in 2001. She shares nomination honors for a Hugo Award with director Corey Allen and franchise creator Gene Roddenberry, who co-wrote "Encounter at Farpoint."
She's survived by her husband, Oscar-winning visual effects cinematographer Dennis Skotak.
In an interview with StarTrek.com from 2013, Fontana explained why she wasn't surprised Star Trek was being embraced by a new generation:
"I'm not at all amazed by the number of fans who newly encounter STAR TREK. From very first week we were on the air in September of 1966, we got a sack of mail – then several sacks of mail – then A LOT of sacks of mail, until it took a service to handle it all. Conventions devoted entirely to Star Trek in the early 1970's were created – and continue to draw huge crowds today.

With the advent of the internet and new ways of communicating their appreciation and support, the expression of enthusiasm for the show (in all its iterations) has only grown greater. Every time there's a new Star Trek (whether it's TV or a movie), the show is "discovered" all over again and new fans join the ones who have loved it for years. As I said, I'm not amazed – but I am deeply moved and deeply appreciative of all the fans out there. They are the real life blood of STAR TREK."
Enjoyed this article? Share it!