'The Umbrella Academy': Mary J. Blige Slays "Stay With Me," Cha-Cha Slays Pretty Much Everything Else [VIDEO]
If you're like us, one of the reasons we're looking forward to Netflix's series adaptation of Gerard Way and Gabriel Bá's graphic novel series The Umbrella Academy is award-winning singer/actress Mary J. Blige – aka ruthless, time traveling hitwoman Cha-Cha. Clearly, the streaming feels our pain on this Valentine's Day, giving us a taste of Ms. Blige in action with her cover of "Stay With Me" (not on the official playlist for some reason) – and Cha-Cha in action dealing out mega-doses of death and destruction with partner Hazel (Cameron Britton).
What's not to love?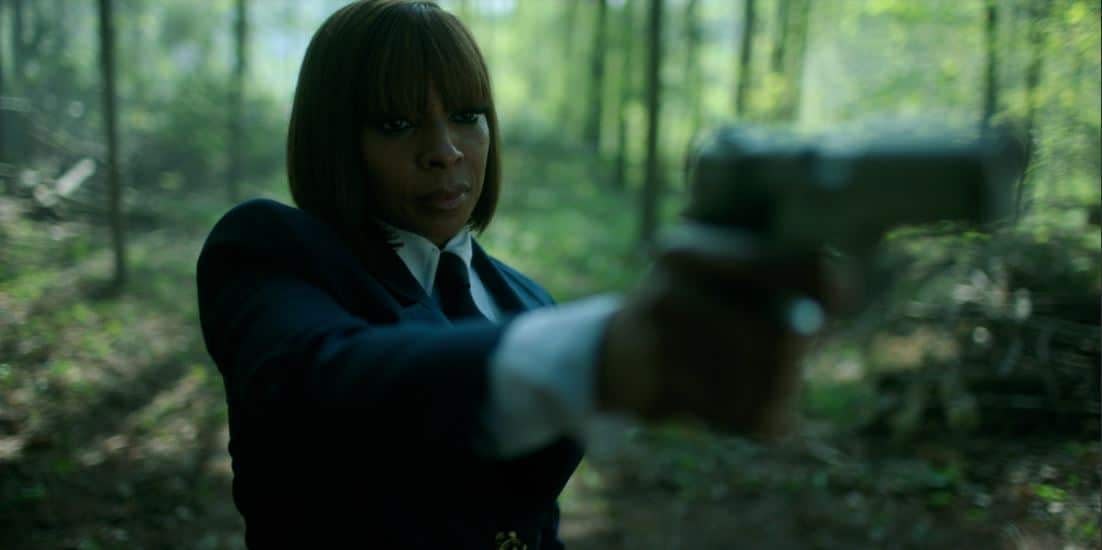 The Umbrella Academy is a 10-episode series based on the graphic novels of the same name created and written by Way, illustrated by Ba, and published by Dark Horse Comics. Netflix's adaptation follows the estranged members of a dysfunctional family of superheroes (The Umbrella Academy) — The Monocle, Spaceboy, The Kraken, The Rumor, The Séance, Number Five, The Horror, and The White Violin — as they work together to solve their father's mysterious death while coming apart at the seams due to their divergent personalities and abilities.
Netflix also released the series' official playlist for fans to debate – and salivate – over on Spotify (which you can find here).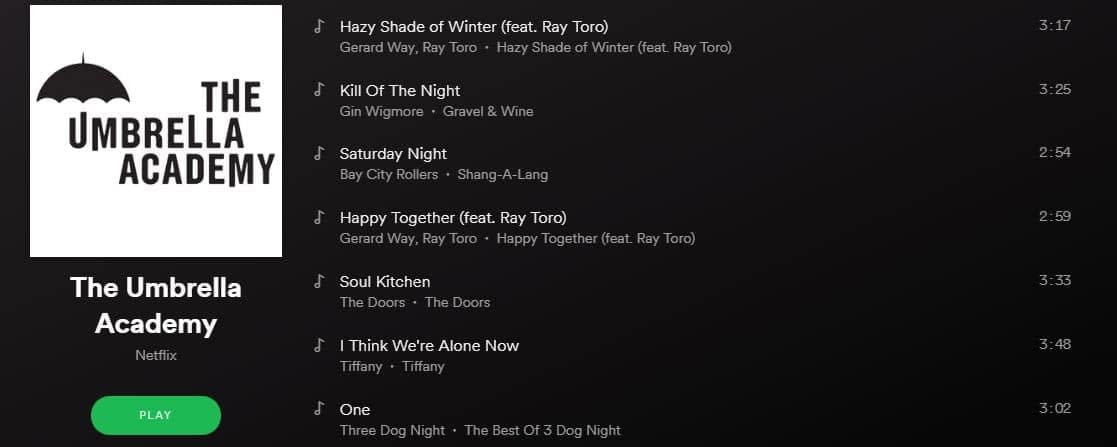 Recently, comic book writer and ex-My Chemical Romance (MCR) front man/co-founder Way teamed up with ex-MCR lead guitarist/backing vocalist Ray Toro on covers of "Hazy Shade of Winter" and "Happy Together", both included on the playlist (and you can listen to below).

On the same day in 1989, forty-three infants are inexplicably born to random, unconnected women who showed no signs of pregnancy the day before. Seven are adopted by Sir Reginald Hargreeves, a billionaire industrialist, who creates The Umbrella Academy and prepares his "children" to save the world.

But not everything went according to plan.

In their teenage years, the family fractured and the team disbanded. Now, the six surviving thirty-something members reunite upon the news of Hargreeves' passing. Luther, Diego, Allison, Klaus, Vanya and Number Five work together to solve a mystery surrounding their father's death. But the estranged family once again begins to come apart due to their divergent personalities and abilities, not to mention the imminent threat of a global apocalypse.
Netflix's version of the Hargreeves family includes: Ellen Page (X-Men: Days of Future Past) as sister Vanya, who appears to manifest no super powers but has an amazingly strong interest in music; Tom Hopper (Game of Thrones) as Luther/Spaceboy, leader of The Umbrella Academy; Robert Sheehan (Bad Reputation) as shoeless speaker-with-the-dead Klaus Hargreeves/The Séance; Emmy Raver-Lampman (Wicked) as Allison/The Rumor, who can alter reality with her lies; David Castaneda (Blindspot) as Diego/The Kraken, the reckless and rebellious member of the family; Aidan Gallagher (Nicky, Ricky, Dicky & Dawn) as Number Five/The Boy, the family's time-travelling, perpetually young brain; Colm Feore (House of Cards) as world-renowned billionaire industrialist and eccentric inventor Sir Reginald Hargreeves; and Adam Godley (Breaking Bad) as Pogo, a genetically engineered, tweed jacket-wearing, talking chimpanzee and family advisor/mentor.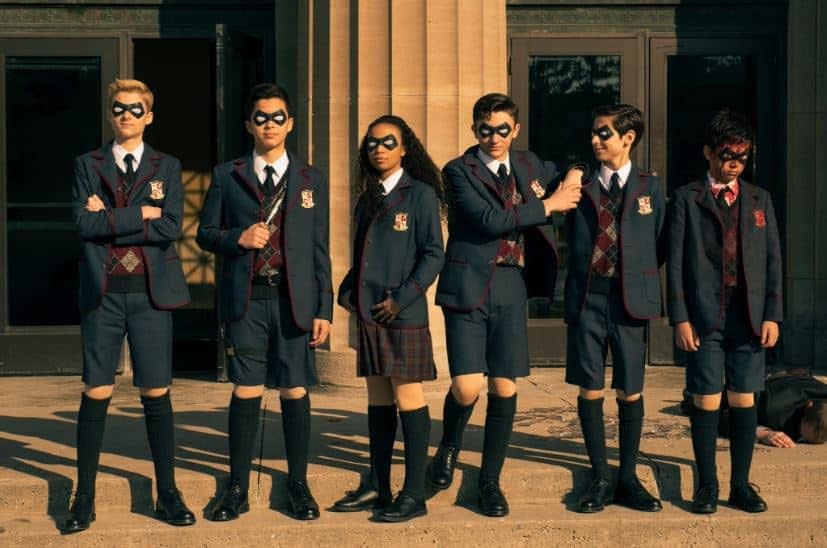 The Umbrella Academy also stars award-winning singer/actress Mary J. Blige (Mudbound) as ruthless, time traveling hitwoman Cha-Cha; Cameron Britton (Mindhunter) as her deadly efficient partner Hazel; Ashley Madekwe (Revenge) as Detective Patch, a driven, fast riser within the police department investigating a series of murders – and The Academy; John Magaro (The Big Short) as Leonard Peabody, who begins to take music lessons from Vanya and sees something special in this constantly dismissed wallflower and Kate Walsh (Grey's Anatomy) as The Handler, a composed and confident leader of a mysterious, bureaucratic company.
Netflix's The Umbrella Academy leaps the streaming service in a single bound on Friday, February 15th.