Vikings Season 6: Katheryn Winnick Shares Image of Battle-Bloody Lagertha
Fans of HISTORY's Vikings have been in a panic since the mid season break of season 5, especially when it comes to the future of fan-favorite character Queen Lagertha, played by Katheryn Winnick.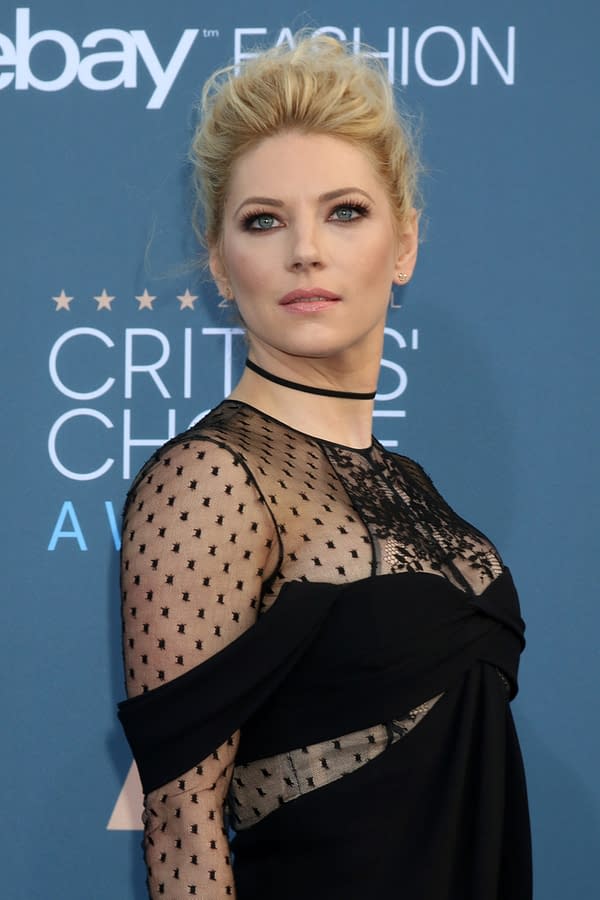 Today on Twitter, Winnick posted this photo with the caption, "first glimpse of Lagertha in season 6":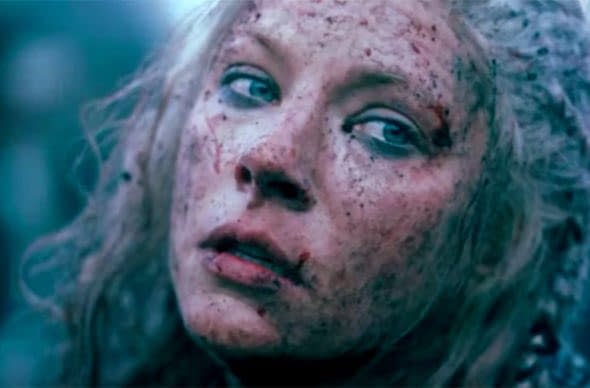 Well, this at least means we'll see Lagertha in season 6, although things look decidedly bloody. The former shield-maiden turned Earl then Queen has been through her share of battles, almost dying during the attempting siege in France.
Series creator and writer Michael Hirst has spoken a bit about what season 5b may hold, teasing 'significant deaths' for characters. I mean, I'll totally admit we were pretty sure that Floki (Gustaf Skarsgard) wasn't going to make it to the midseason break, but that ended up not being the case.
Audiences were left with the sense that maybe Lagertha wouldn't make it through the tail end of season 5, which will air sometime in 2018 (most likely in the fall). That fear paired with the knowledge that Katheryn Winnick was stepping into a new role on the show — director — weighs heavy on the Lagertha fans.
While yes, the show is a work of fiction, Hirst has also put no small amount of existing history into his scripts and characters. There was a Viking King Ragnar, there were sons of Ragnar (Ivar, Bjorn, etc.), there was a King Rollo, an explorer called Floki, and a notable shield maiden who became an Earl called Lagertha. But trying to look for clues for the future of the series in the past isn't going to help figure out who makes it to season 6.
We'll just stay over here patiently waiting for the back-half of Vikings season 5, and the eventual completion of season 6.