The Walking Dead: AMC Continuing Rick Grimes Story in Original Film Series; Gimple Comments (UPDATE)
Only minutes after we watched Rick Grimes (Andrew Lincoln) board a mysterious helicopter and fly away to some mysterious location with Jadis (Pollyanna McIntosh), Skybound's Scott M. Gimple took to the stage of Talking Dead to announce that while Rick's story on The Walking Dead is over – his life story is far from over.
Andrew Lincoln will be keeping his handaxe-wielding ways within the Walkiing Dead universe a little longer. The series veteran has signed on to continue playing the iconic character in a series of feature-length film projects for the network.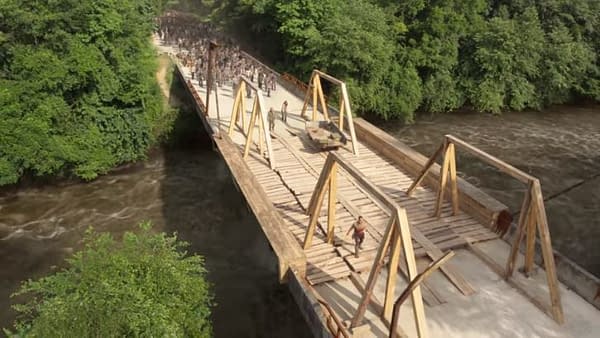 ***UPDATE*** Speaking with Entertainment Weekly, Gimple elaborated on the projects and gave specific details on how the films would work:
"It is really important for the audience to know that we are going to be continuing to tell the story of Rick Grimes in these AMC Studios original films. We don't want this thing to be like, "Oh, well, he'll be back on the show any moment now." We are telling Rick's story in another medium, and it's going to be these AMC Studios original films. They're going to be on AMC, most probably. They're centered around Rick Grimes. We're going to tell the story of what happens after that helicopter flight, and these are going to be big, epic entertainments. Each are quality films. That's what's been happening in the industry. We've seen Netflix make these, basically, studio films for people to watch in their homes, and we're going to be doing the same sort of thing here."

"We are talking about a trilogy for this Rick Grimes story. It doesn't necessarily mean it's the only Rick Grimes stories we're ever going to tell, and also they're probably not going to be the only movies that we tell. The Rick Grimes story, of course, is the biggest thing that we're doing right off the bat, but we're going to be doing a number of different Walking Dead things over the next few years. A universe of stuff. We're not going to release it all at once. We're going to be putting things out over the years for maximum effect. We don't want to overwhelm folks with it."
● As for the possibility of Lauren Cohan's Maggie being the focus of a future film or series that continues to expand the Walking Dead universe, Gimple had some very encouraging words:
"That is absolutely a possibility. I will say that Angela and I and others really want to see Maggie back on the show. We have a lot of story for her that we want to tackle and we've talked about different ways we can do it. That said, if Whiskey Cavalier lights up the world, we're still going to do Maggie stuff. We're just going to figure out different ways to do it. It might be me shooting Lauren in between scenes of Whiskey Cavalier, of Maggie in a post-apocalyptic Prague [where Whiskey Cavalier is filming]."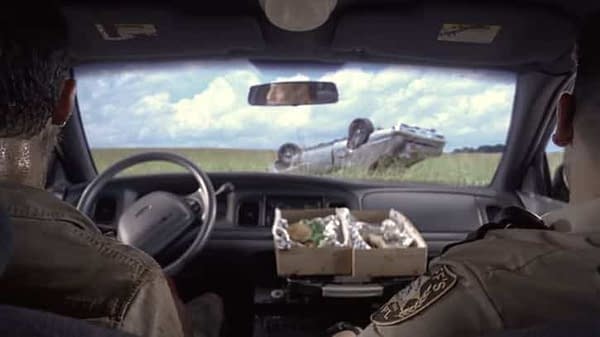 Last season brought the culmination of "All Out War," which pitted Rick Grimes and his group of survivors against the Saviors and their cunning leader, Negan. With Negan's life in his hands, Rick had a character-defining choice in front of him. By making the unilateral decision to spare Negan, Rick upheld the values his late son, Carl, championed in order to build for the future, but created conflict within his group.

Now, we see our survivors a year and a half after the end of the war, rebuilding civilization under Rick's steadfast leadership. It is a time of relative peace among the communities as they work together, looking to the past to forge the future, but the world they knew is rapidly changing as man-made structures continue to degrade, and nature takes over, changing the landscape and creating new challenges for our survivors.

As time passes, the communities confront unexpected obstacles, danger, and of course, walkers, but nothing quite prepares them for the formidable force they are about to encounter, which threatens the very idea of civilization that our survivors have worked so hard to build.

Based on the comic book series written by Robert Kirkman and published by Image Comics, "The Walking Dead" reigns the number one drama on television among adults 18-49 for the last six seasons. The series is executive produced by chief content officer Scott M. Gimple, showrunner Angela Kang, Robert Kirkman, Gale Anne Hurd, David Alpert, Greg Nicotero, Tom Luse, and Denise Huth