WandaVision is an upcoming TV series created for Disney+ from Marvel by Jac Schaeffer, based on the Scarlet Witch and Vision characters and the Tom King and Gabriel Walta series. Set in the Marvel Cinematic Universe with Schaeffer serving as head writer and Matt Shakman directing, it stars Elizabeth Olsen and Paul Bettany reprising their movie roles. Teyonah Parris, Kat Dennings, Randall Park, and Kathryn Hahn also star. Filming began in Atlanta, Georgia in November 2019 but in March 2020, production was halted due to the pandemic. WandaVision is scheduled to premiere in December 2020, but that might change.
Naturally, Marvel has sought to trademark the word 'Wandavision' for its own purposes. But not everyone is happy with that. And now the Wanda Group of Hong Kong has sought to challenge the US trademarking of that word.
The Wanda Group Ltd has been given an extension by the US government to challenge Marvel over the Wandavision trademark. The Wanda Group have registered trademarks for Wanda in many areas, but the ones they are challenging Marvel over include Action skill games; action figures; board games; card games; children's multiple activity toys; badminton sets; balloons; basketballs; bath toys; baseball bats; baseballs; beach balls; bean bags; bean bag dolls; bobblehead dolls; bowling balls; bubble making wand and solution sets; chess sets; toy imitation cosmetics; Christmas stockings; Christmas tree ornaments and decorations; collectable toy figures; crib mobiles; crib toys; disc toss toys; dolls; doll clothing; doll accessories; doll playsets; electric action toys; equipment sold as a unit for playing card games; fishing tackle; fishing rods; footballs; golf balls; golf gloves; golf ball markers; hand-held units for playing electronic games for use with or without an external display screen or monitor; hockey pucks; hockey sticks; infant toys; inflatable toys; inflatable pool toys; jigsaw puzzles; jump ropes; kites; magic tricks; marbles; manipulative games; mechanical toys; music box toys; musical toys; parlor games; party favors in the nature of small toys; paper party favors; paper party hats; party games; playing cards; plush toys; puppets; roller skates; rubber balls; skateboards; snow boards; snow globes; soccer balls; spinning tops; squeeze toys; stuffed toys; table tennis balls; table tennis paddles and rackets; table tennis tables; talking toys; target games; teddy bears; tennis balls; tennis rackets; toy action figures and accessories therefor; toy boats; toy bucket and shovel sets in the nature of sand toys; toy building blocks; toy mobiles; toy vehicles; toy scooters; toy cars; toy figures; toy banks; toy vehicles in the nature of trucks; toy watches; toy weapons; toy building structures and toy vehicle tracks; video game machines for use with televisions; volley balls; wind-up toys; yo-yos; toy trains and parts and accessories therefor; toy aircraft; fitted plastic films known as skins for covering and protecting electronic game playing apparatus, namely, video game consoles, and hand-held video game units; balls for games; battery operated action toys; bendable toys; construction toys; game tables; inflatable inner tubes for aquatic recreational use; inflatable swimming pools; piñatas; radio controlled toy vehicles; role playing games; snow sleds for recreational use; stacking toys; surf boards; swim fins; toy furniture; toy gliders; toy masks; toy model train sets; water slides
So there's lots of WandaVision choice there…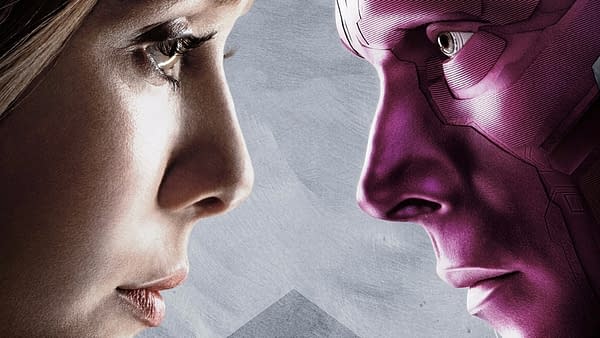 Enjoyed this article? Share it!