"Watchmen": Damon Lindelof Has "Purrfect" Response to Golden Globes Snub, Successfully Avoids Nostalgia/"Memories" Joke
Now that HBO's wonderfully authorized pseudo-sequel to [REDACTED] and Dave Gibbons' celebrated comic book series Watchmen has been unveiled to the world – the world likes what it sees from Damon Lindelof's "remix". Even die-hard Watchmen purists appear to be slowly coming around – as they should.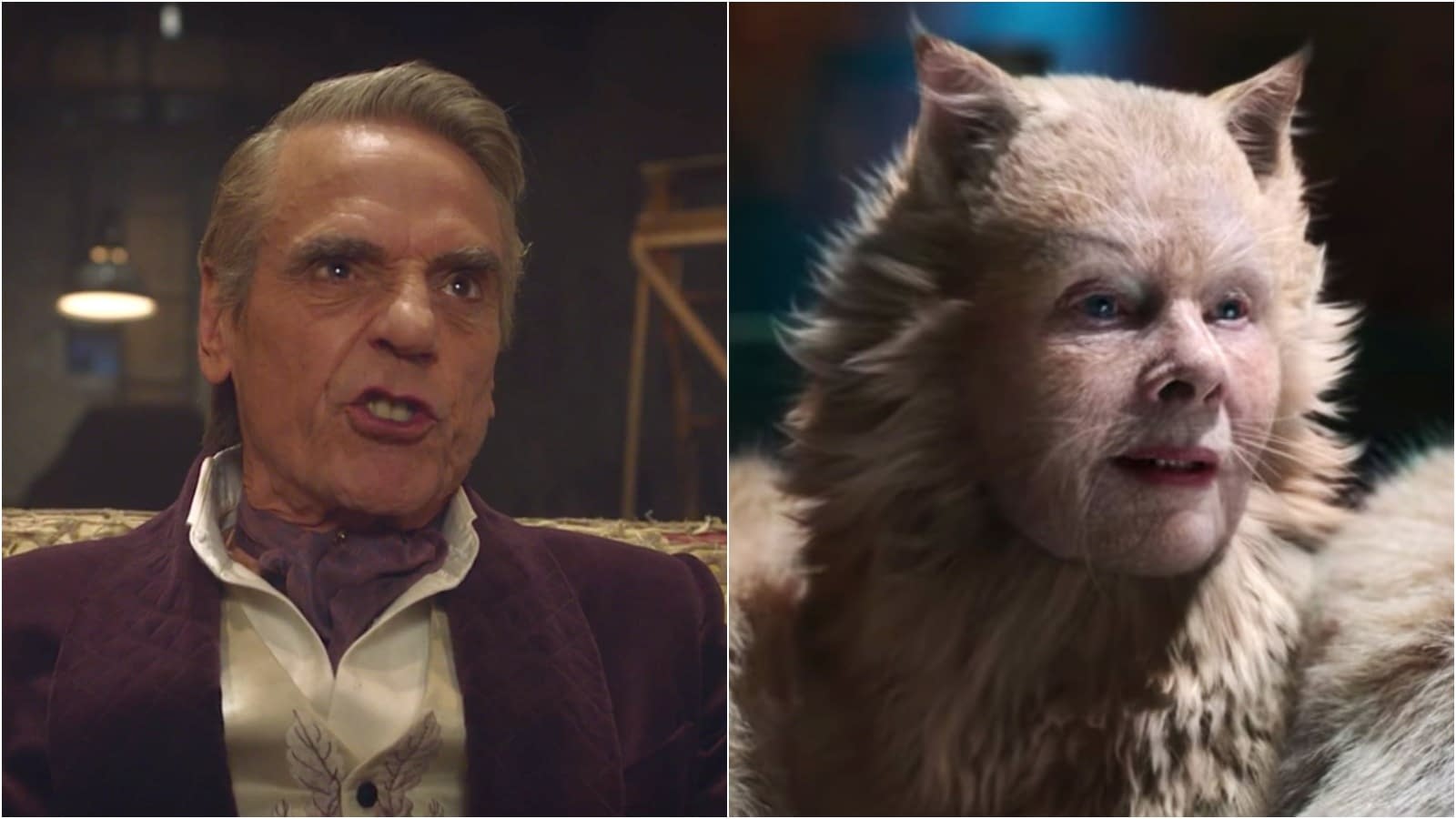 One group that appears to have not "come around" on Watchmen – or on Ava DuVernay's When They See Us, the righteously large amount of quality genre programming that came this year, the concept of female directors, anything about race that might make them feel uncomfortable, etc. – is the Hollywood Foreign Press Association (HFPA).
Their Golden Globes 2020 noms ignored Lindelof's writing, Nicole Kassell's directing, and a dozen of nom-worthy performances from a cast boldly-fronted by Regina King (Angela Abar aka Sister Night).
Well, Lindelof is taking it all in stride, playfully taking to Instagram to make light of the matter by noting that Watchmen finds itself in fine feline company when it comes to being passed over by the HFPA:
With penultimate episode "A God Walks into Abar" (review here), we were offered a look back at the seeds of Angela and "Cal's" tragic (and apocalyptic) love story – the heart of our series.
Which brings us to the season/series finale "See How They Fly", where the machinations of the Seventh Kavalry, Lady Trieu, "Calhattan", Adrian, Angela, and Agent Laurie come to a head – and we're wondering when Wade makes his presence known…

The Road to HBO's "Watchmen"
From Damon Lindelof and set in an alternate history where masked vigilantes are treated as outlaws, this drama series embraces the nostalgia of the original groundbreaking graphic novel of the same name while attempting to break new ground of its own. The cast includes Regina King, Jeremy Irons, Don Johnson, Jean Smart, Tim Blake Nelson, Louis Gossett Jr., Yahya Abdul-Mateen II, Hong Chau, Andrew Howard, Tom Mison, Frances Fisher, Jacob Ming-Trent, Sara Vickers, Dylan Schombing, and James Wolk.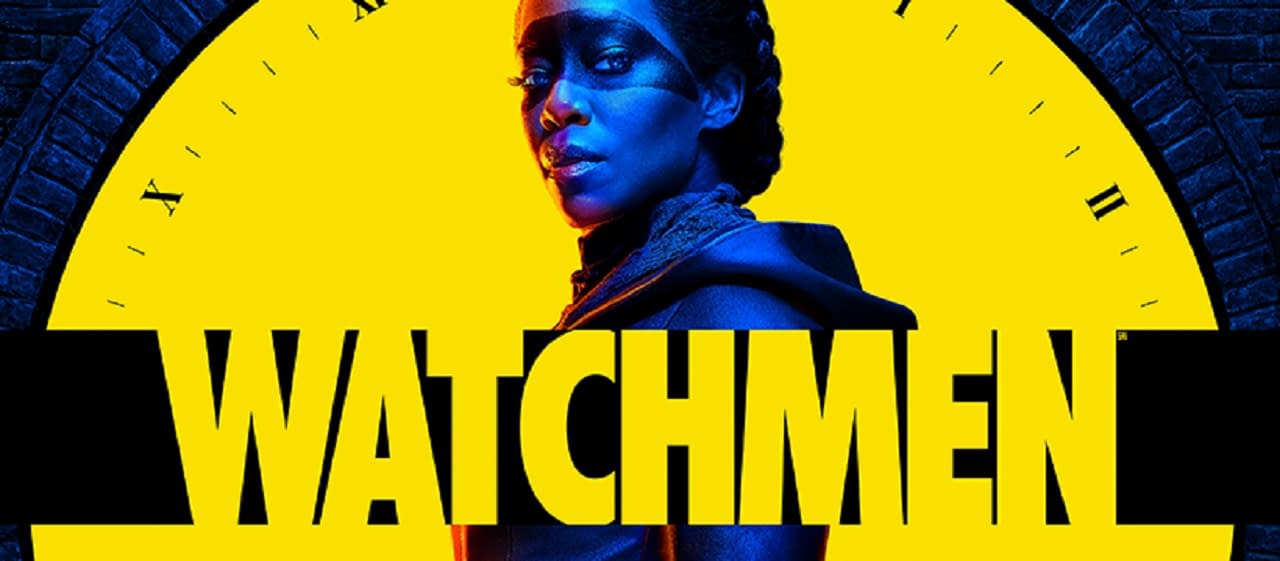 In the following featurette, Lindelof explains how the original comic book series influenced him to take the core themes of the series and find a way to apply them to a modern society. King offers more details on both the terrorist group at play during the season as well as the personal conflicts that arise when one dons a mask in the name of the law:
In the following clip, King takes us behind the scenes on production with a set visit to show us anything and everything Watchmen – or at least what Lindelof will allow:
HBO's Watchmen stars: Regina King as Angela Abar, Don Johnson as Chief Judd Crawford, Tim Blake Nelson as Det. Wade Tillman aka Looking Glass, Louis Gossett Jr. as Will Reeves, Adelaide Clemens as Pirate Jenny, Andrew Howard as Red Scare, Jeremy Irons as Adrian Veidt / Ozymandias, Frances Fisher as Jane Crawford, Jacob Ming-Trent as Panda, Yahya Abdul-Mateen II as Cal Abar, Adelynn Spoon as Emma Abar, Jean Smart as Agent Laurie Blake, Tom Mison as Mr. Phillips, Sara Vickers as Ms. Crookshanks, Dylan Schombing, James Wolk as Senator Keene, Hong Chau as Lady Trieu, Dustin Ingram as Agent Dale Petey, and Lily Rose Smith.
Watchmen is produced for HBO by White Rabbit in association with Warner Bros. Television; executive producer-writer Lindelof; executive producer/director Kassell; executive producer Tom Spezialy; executive producer-director Stephen Williams; and executive producer Joseph Iberti.
Based on the iconic graphic novel co-created and illustrated by Gibbons and published by DC.
Nine Inch Nails duo Trent Reznor and Atticus Ross are on board to compose music for the series.
---
---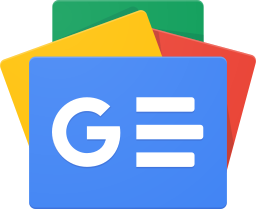 Stay up-to-date and support the site by following Bleeding Cool on Google News today!